[EVENT] ESOMAR 2016 in Japan
May was a month with full of events started with Golden Week, changing the seating arrangement, ESOMAR, etc.
It has been more than 10 years to have ESOMAR in Japan. We had nearly 400 people from 30+ countries.  It came out to be the largest ESOMAR Conference in APAC in 17 years. This was another occasion to feel the people's attention is coming back to Japan.
Ipsos presented Device Agnostics by showing the specific figures which was well perceived by many participants who are struggling with own pilots.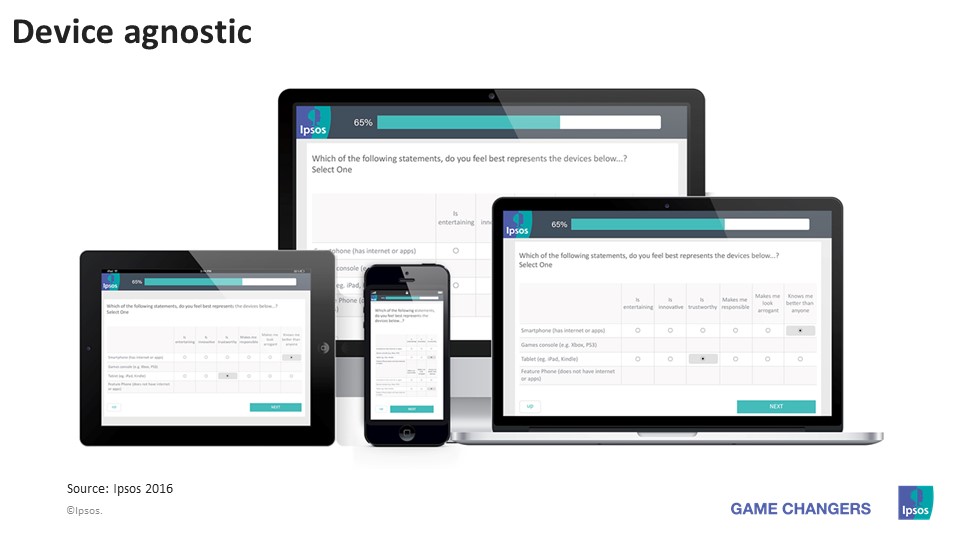 In overall, the contents were built around Mobile, Social, and Big Data similar to Ipsos New Way (if you missed, the presentation should be ready online within a week or so).  We've also invited 30+ Young Researchers and Students to experience the industry event followed by the small party.  Technology expanded the definition of the market, and we started to compete and collaborate with new type of companies (i.e. IT). So, the industry as well as individual companies are active to attract Young Talent and making industry known to them.  
It is a small step, but we developed a website for the young potentials/students, so please utilize them to introduce and explain our company at every opportunity you would have.  
Speakers :
Shunichi Uchida, General Management, Japan