US Affluent Spending
This month's Affluent Survey focuses on a few key findings from our Fall data release and what it means for those marketing to affluent consumers.
Affluents control three-quarters of US net worth, spending an annual average of $116,204 per household. That's 2.5 times the household expenditure of non-affluent households. And it's even higher for many categories.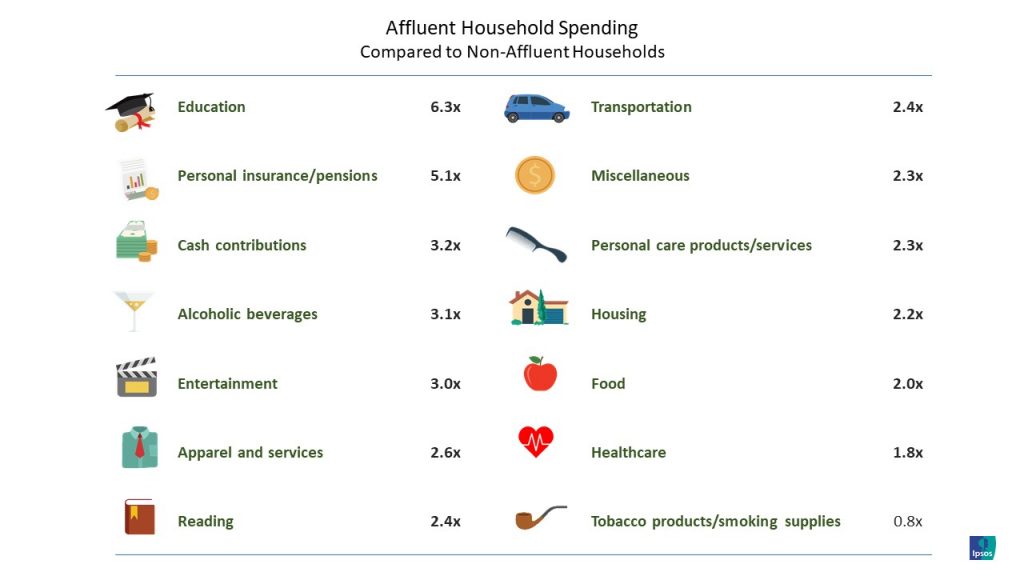 43% of Affluencers identify as early adopters – a number 2.5x higher than the total Affluent population. In addition, Affluencers lead adoption across all product categories, indicating they are the most important influencers for brands to engage with.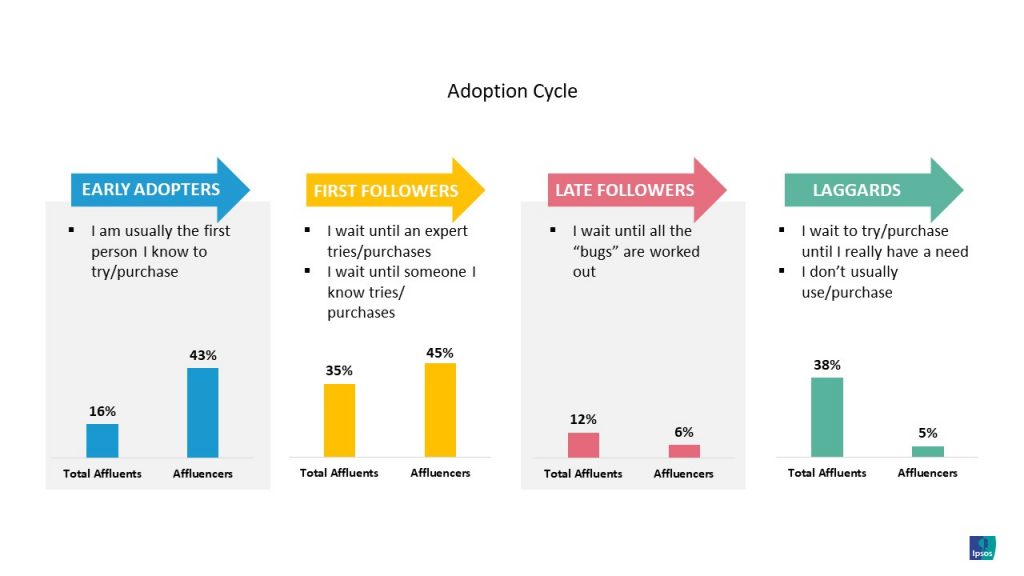 In 2011, Boomers/Seniors comprised more than half of all Affluents but now account for less than a third of the category, illustrating the fundamental transformation taking place as demographic shifts change the face of affluence. However, those who remain have a high net worth and are most likely to perceive themselves as affluent.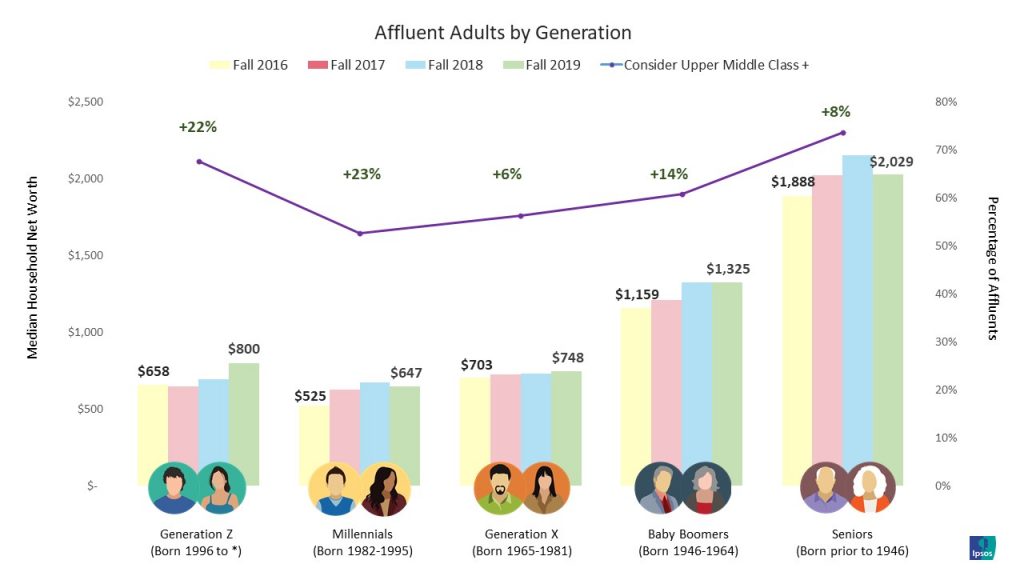 Contact us to learn more about the new data set or to subscribe to the Ipsos Affluent Survey.
For more insights like this, check out last month's edition – Ipsos Affluent Intelligencer: Social Media Usage & Habits
Sources: Survey of Consumer Finance, released Fall 2016; Consumer Expenditure Survey, BLS – 2017 (released Fall 2018); Ipsos Affluent Survey US Fall 2019