[Webinar] When Social Met Surveys: a conversation with Twitter's Joe Rice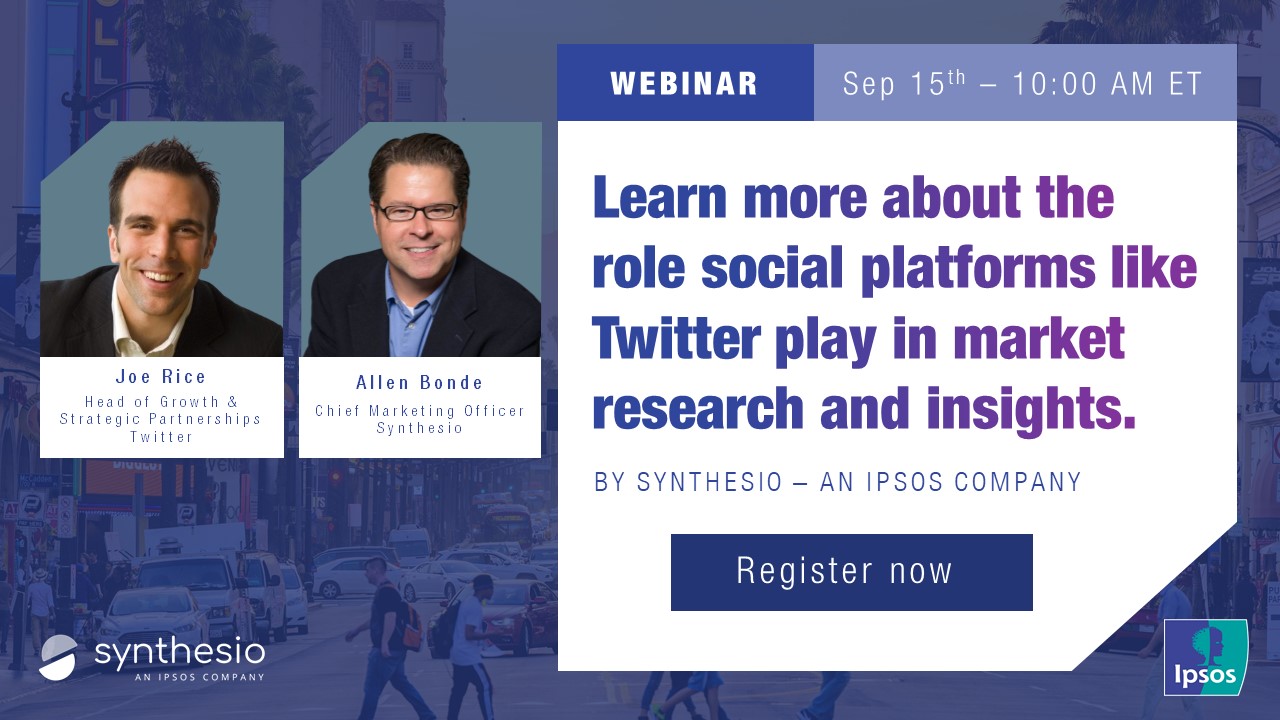 In 2022, insights teams are increasingly looking at social data and platforms like Twitter as a new way to spot market trends and see unmet consumer needs.
Join our upcoming webinar with Twitter's Joe Rice to learn why brands need to bring together "solicited" and "unsolicited" insights to get a comprehensive picture of consumers. In the session hosted by Synthesio CMO Allen Bonde, you'll hear more about:
The role social platforms like Twitter play in providing actionable insights
The top barriers and benefits of using Twitter data for market research and consumer insights
How blending different data types helps brands understand consumer needs and behaviors
To register now, please click here.
Speakers :
Allen Bonde, Chief Marketing Officer, SIA & Synthesio