Attitudes towards increasing the contactless card payment limit to £100
New data from Ipsos MORI Financial Services research shows consumers are broadly in favour of increasing the contactless card payment limit though are divided on whether it should rise to £100.
The Chancellor, Rishi Sunak, is announcing in today's budget that the new limit for contactless transactions will more than double; from £45 to £100. Our research shows that while consumers are in favour (53%) it's not an overwhelming yes with 18% feeling that whilst an increase is favourable, £100 is too high. Around a third of those we spoke to felt that £45 was sufficient. Key concerns on the higher limit surround unauthorised use if the card is lost or stolen (82%), increased fraud (51%) or being tempted to spend more (24%) than they otherwise might have.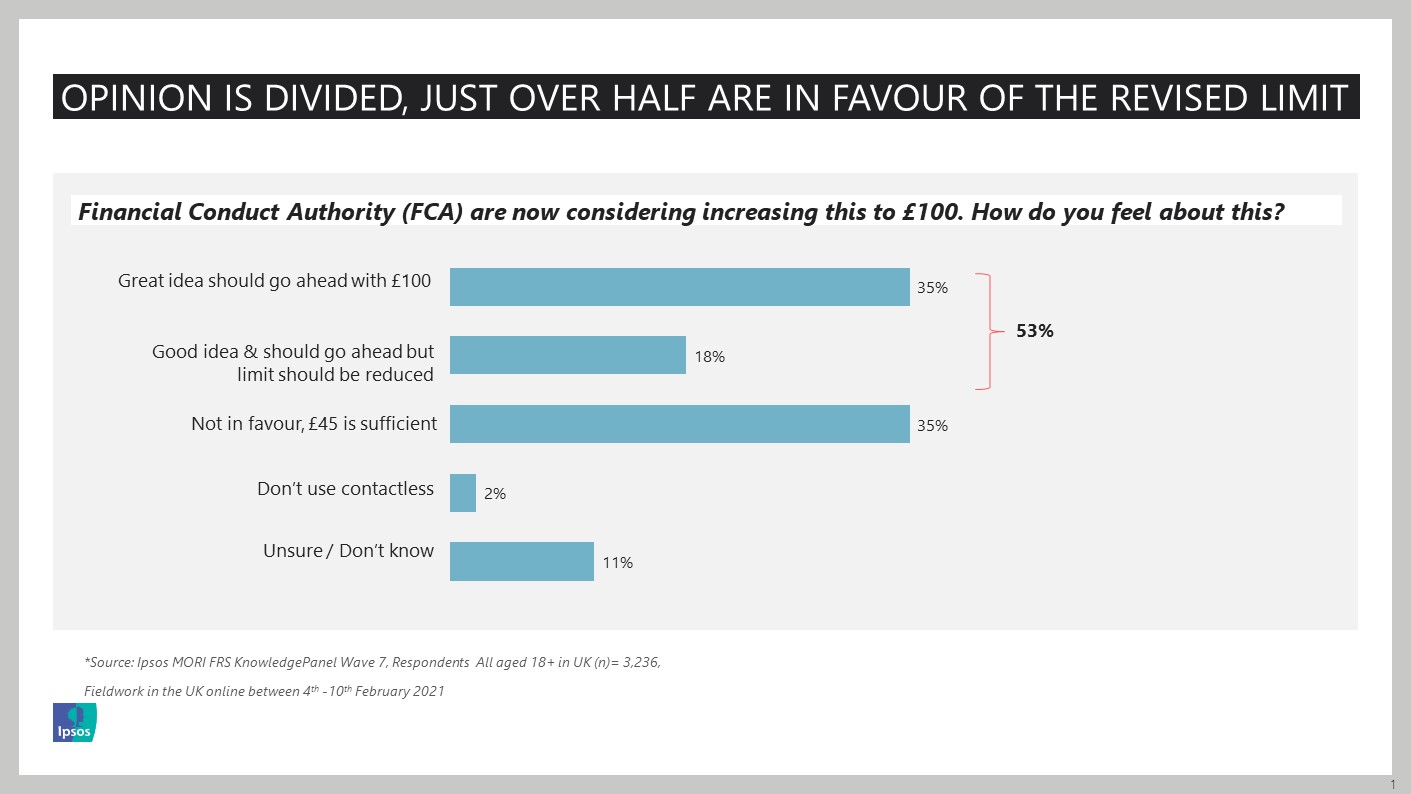 Flora Vieites, Director, Financial Research Survey at Ipsos, said:
While a majority agree that the contactless limit should be increased, opinion is split when it comes to how much this should increase to. Perhaps giving each individual the ability to set their own limit could be the solution.
Technical note
Source: Ipsos MORI FRS KnowledgePanel Wave 7, 3,236, participants all aged 18+ in UK.
Fieldwork in the UK online between 4th -10th February 2021.