Ipsos MORI Issues Index August: Worries about Brexit hold steady while concern about the NHS and crime rise
The August 2019 Ipsos MORI Issues Index shows Brexit continues to be the number one concern for the British public.
Six in ten mention Brexit as one of the biggest issues facing the country (60%), the same level as in July
Forty-three per cent see the NHS as a big issue for the country, an increase from 39 per cent last month
Concern about crime rises to 29 per cent, the joint-highest level since the riots of 2011 
The August 2019 Ipsos MORI Issues Index shows Brexit continuing as the public's biggest concern: 60 per cent mentioning it as one of the biggest issues and almost half (47%) seeing it as the single biggest worry. These results are very similar to the picture in July, with top line concern twelve percentage points lower than it was in April (72%). However, public concern about Brexit remains elevated.
There have been increases in public concern about crime and the NHS in last month. Forty-three per cent mention the NHS as one of the biggest concerns for the country (up 4ppt since last month) and 29 per cent see crime in the same light (also up 4ppt). Current public concern about crime is now at a level last recorded during the London riots in 2011.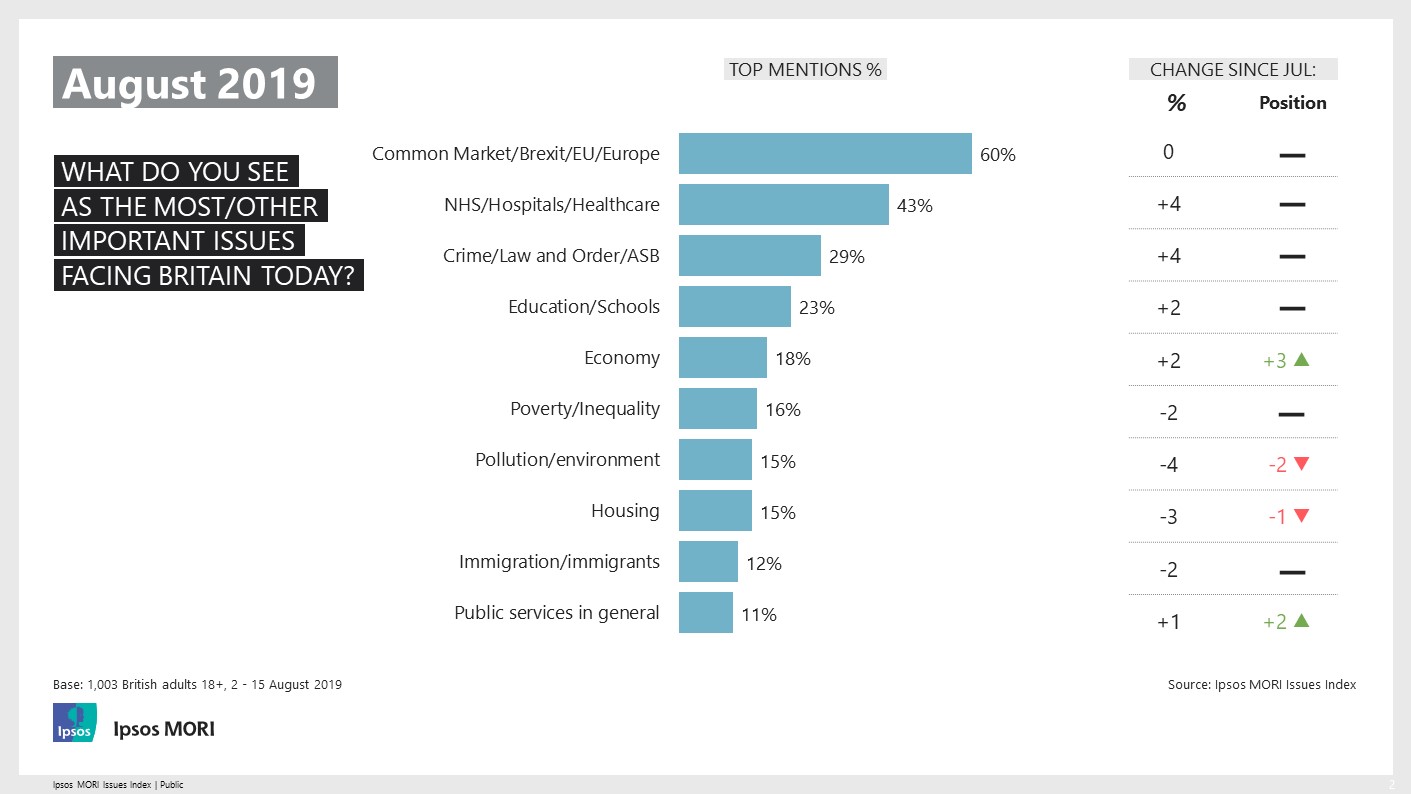 Worry about crime varies between different types of Britons. Those living in England are more concerned – 39% of Londoners mention crime as a big issue, as do 35% living in the north of England, while just 18% of Scottish residents do the same.
Concern is also higher among those from social grades C2DE than it is among ABC1s – it is the third largest issue for C2DEs of all ages. By contrast, only those in social grades ABC1 who are aged 55 and over put crime as the third largest issue. For those aged 35-54, the third largest concern is education, while the youngest group (18-34) say it is pollution and the environment.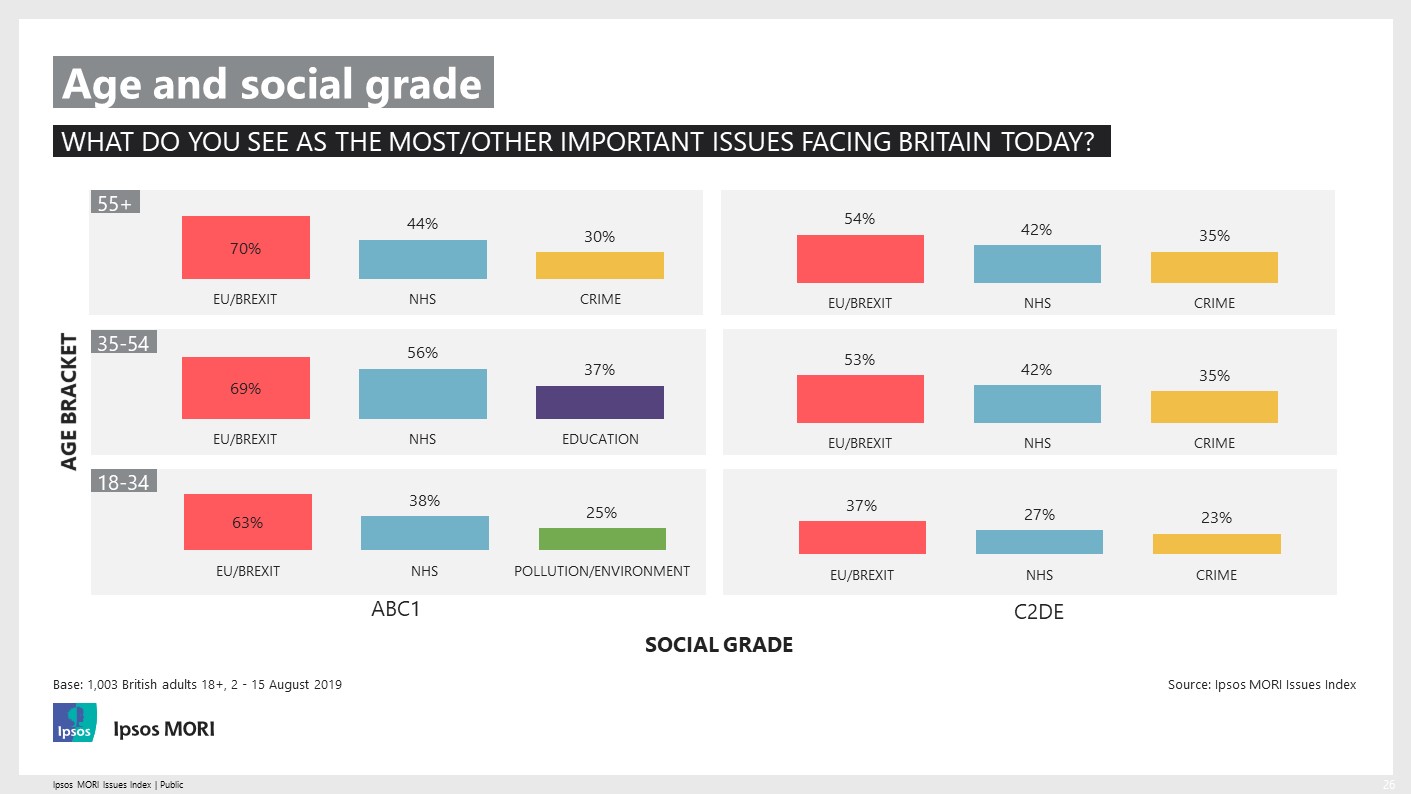 Michael Clemence, Researcher at Ipsos MORI, says: 
Brexit remains the nation's biggest concern by far, a position it has held for fourteen months straight. However its position relative to other issues has slipped. For only the second time since the riots of 2011, three in ten Britons now see crime as a major worry, while in another recent high more than four in ten mention the NHS as a big concern. These results show that underneath the headline of concern about Brexit, the British public's remain worried about a number of public services and social issues.
Technical note 
Ipsos MORI's Issues Index is conducted monthly and provides an overview of the key issues concerning the country. Ipsos MORI interviewed a representative quota sample of 1,003 adults aged 18+ across Great Britain. The answers are spontaneous responses, and participants are not prompted with any answers. 
Ipsos MORI's Capibus vehicle was used for this survey. Interviews were conducted face-to-face in-home between 2 and 15 August 2019 at 162 sampling points across Great Britain. Data are weighted to match the profile of the population.