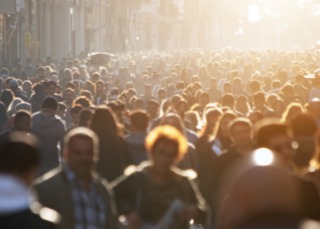 Audience Measurement
RusIndex National Survey
OUR SOLUTIONS
For the moment RusIndex is the main source of information on the Russian market for major Russian and international companies and a quality standard for advertisers and advertising agencies.
Methodology
Frequency: Four waves per year
Geography: Russia's cities with 100,000 + population
Universe: 60.2 million people aged 10-75
Sample: 13,600 households per year (24,900 respondents per year)
Stratified by 12 regions/ 9 federal districts (Moscow and Saint-Petersburg are evaluated separately) and three urban population levels (0.1-0.5mln, 0.5-1mln, and 1mln+).
Random, representative sample: in every city the sample is distributed proportionally to the population of administrative districts. Every wave includes new respondents.
Data collection method: Face-to-face interviews about household consumption and family parameters with the head of the household (the member of the family responsible for housekeeping and purchase of the goods for the whole family).
Self-completion questionnaires by all household members aged 10-75 about individual consumption, perception of the Mass Media, information and life style.
Solutions
Information about consumers:
Socio- demographics
Lifestyle
Media preferences (over 60 media channels)
Psychographic scaling
Main psychographic characteristics
Lifestyle segmentations
Consumption patterns and preferences
Leisure time
Markets covered
Food products:
Soft drinks
Alcoholic drinks
Tea and coffee
Dairy products
Frozen foods
Confectionery
Fast-cooking foods
Snacks
Meat, meat and fish products
Vegetables and fruits
Tobacco
Manufactured goods:
Clothing and footwear
Computers and communications
Household goods/ home care
Cosmetics and perfumery
Audio, video, household appliances
Sports equipment
Construction materials
Furniture
Medicines and medical services
Cars and car accessories
Services:
Banking services, insurance
Super- / hypermarkets, malls, retail chains
Cinemas
Restaurants, cafés, bars
Fitness centers and gyms