6 in 10 support Conservative MPs triggering a vote of no confidence in Boris Johnson, including half of 2019 Conservative voters
As pressure builds on Boris Johnson, a majority of Britons support a vote of no confidence in his leadership
New research by Ipsos, shows 6 in 10 Britons (61%) now support Conservative MPs triggering a vote of no confidence in Boris Johnson's leadership but submitting letters to their party's 1922 committee, including 39% who strongly support it. Only 18% oppose. The research was conducted online on 18 January 2022 among Britons aged 18-75.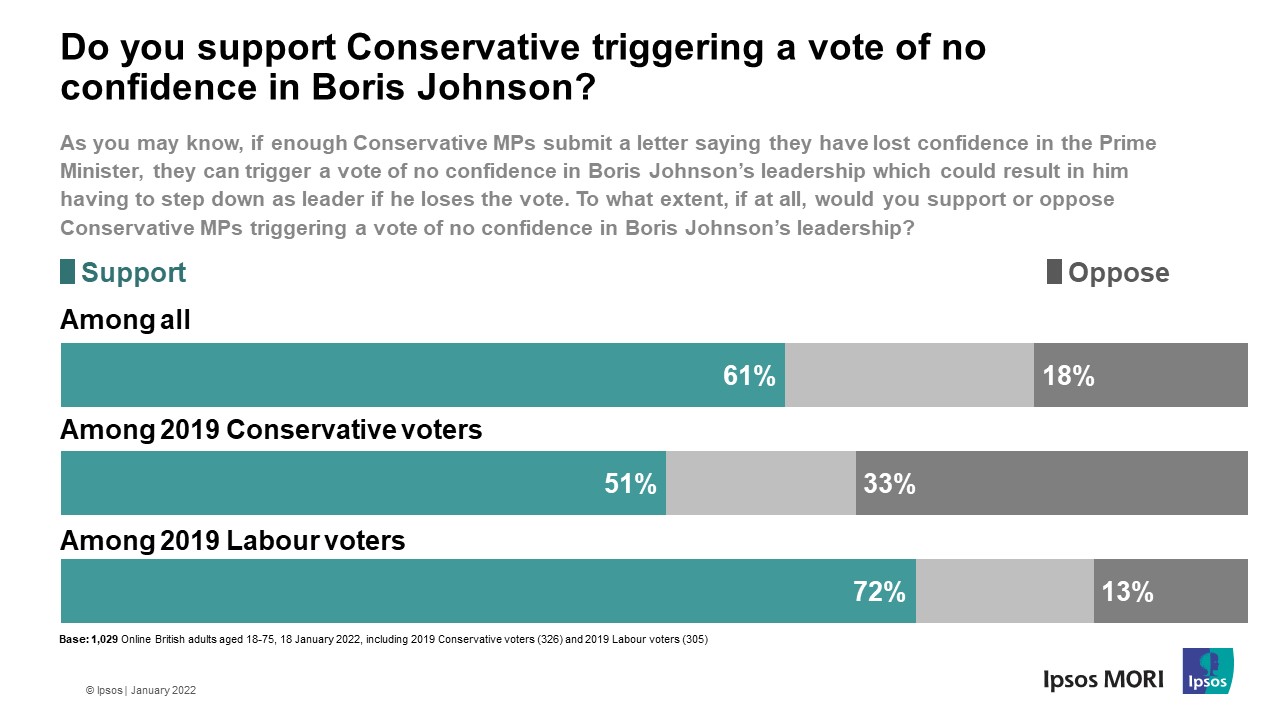 Half (51%) of those who voted for Boris Johnson's Party in the 2019 General Election would support Conservative MPs triggering a vote of no confidence, while 57% of leave voters would be in favour. Almost three-quarters of 2019 Labour voters (72%) would like to see a vote of no confidence triggered by Conservative MPs. 
Looking ahead, 62% of Britons believe it is likely that Boris Johnson will not be Prime Minister by the end of 2022. There is no difference along party lines, 62% of Conservative voters believe this is likely to happen while 64% of Labour voters say the same.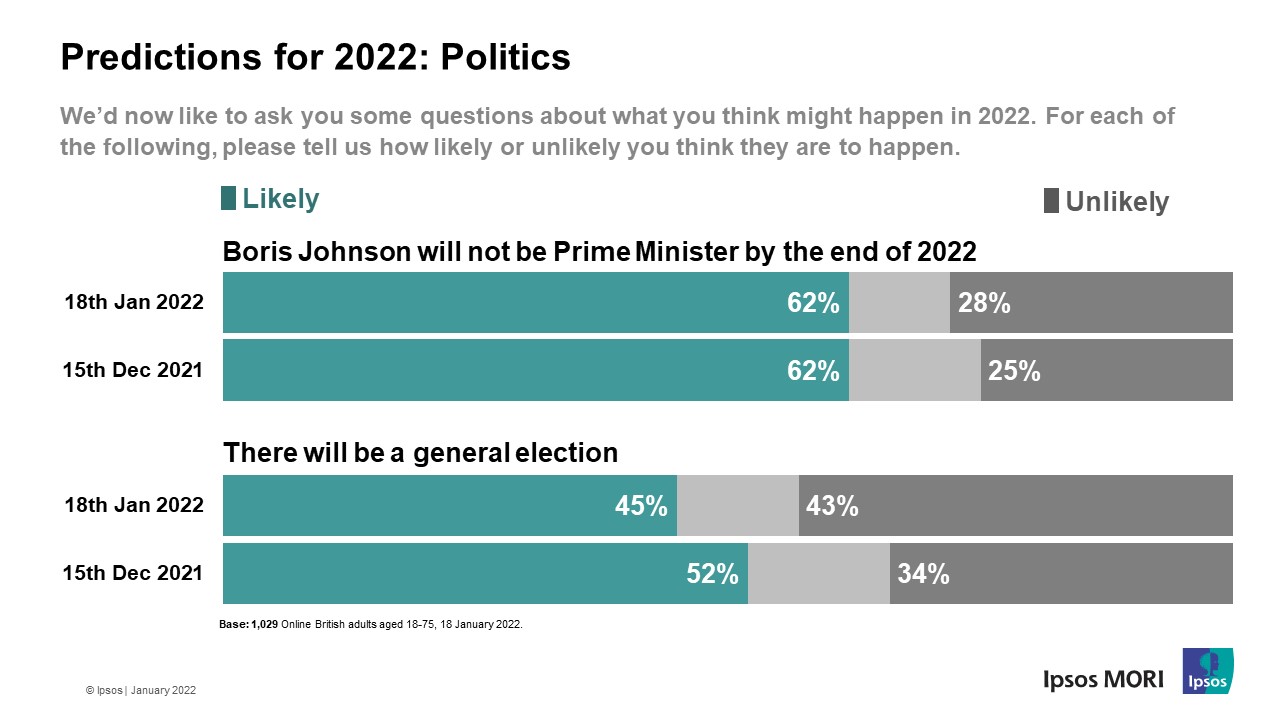 Opinion is split as to whether there will be a general election this year, 45% think it is likely while 43% disagree.
Technical note
Ipsos interviewed a representative sample of 1,016 British adults aged 18-75. Interviews were conducted online on 18th January 2022. Data are weighted to match the profile of the population. All polls are subject to a wide range of potential sources of error.
 
Download