COVID-19: The Creative Fightback
In Ipsos's latest paper, our Creative Excellence experts explain what brands can do – and are expected to do – in the face of a challenge such as COVID-19.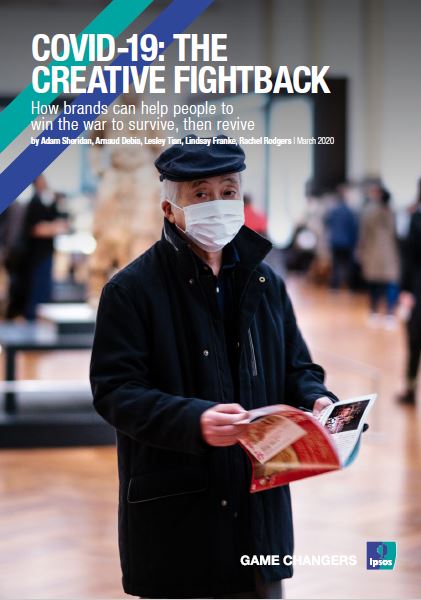 New research suggests that there are both risks and opportunities in times of crises, and coming out the other side in a positive light is about tone, balance and authenticity. So, how can private companies and brands communicate well in unsure times?
Brands and creative have always had economic and social value, but in the face of a global challenge such as this, brands have the opportunity to both adapt their service to help consumers in the short-term, and communicate how they will work with them to set a path to a better future.
It might seem tempting to halt rather than potentially misjudge your communications; but using polling data from around the globe, this paper highlights the dangers for brands that 'go dark' and stop altogether. While approach takes a certain amount of courage to stand up and stand out in these troubled times, we explain how people expect brands – and in extension their communications – to remain active and help generate positivity in these difficult times.
To do this successfully, organisations need to remain true to what they stand for while finetuning the tone of their brand story to resonate with people in rapidly transforming and troubling times. Analysing a wealth of new data, Ipsos's Creative Excellence team shows how brands can use the right measures in their research to understand how best they can develop and launch the bold campaigns to help people – and ultimately, themselves.
If you have any questions about this paper or any of our Creative Excellence work, please contact our experts with your advertising research questions.