Ipsos Issues Index September 2019: Lack of faith in politics reaches new high
According to the latest Issues Index two thirds of Britons mention Brexit as one of the biggest issues facing the country.
Two thirds of Britons mention Brexit as one of the biggest issues facing the country
Concern about the NHS and crime fall significantly since last month
"Lack of faith in politics" reaches a new highest level
The September 2019 Ipsos Issues Index shows Brexit maintaining its position as the biggest issue facing Britain. Two thirds of Britons mention Brexit as a big issue (65%) and almost six in ten see it as the single biggest worry (57%) – a 10 percentage point increase since last month.
General concerns about a lack of faith in politicians, politics and government continue to rise, with this issue standing on 15 per cent this month. This is the highest recorded score since this issue was added to the index in October 2016, shortly after the Brexit referendum.
Concern about a number of other issues has fallen – worry about the NHS is down five percentage points since August and concern about crime is down by six. Elsewhere in the top ten, the proportion of the public worried about immigration has equalled its lowest level since March 2001 (10%) and worry about the economy is at its lowest ebb for almost twelve years, on 15 per cent.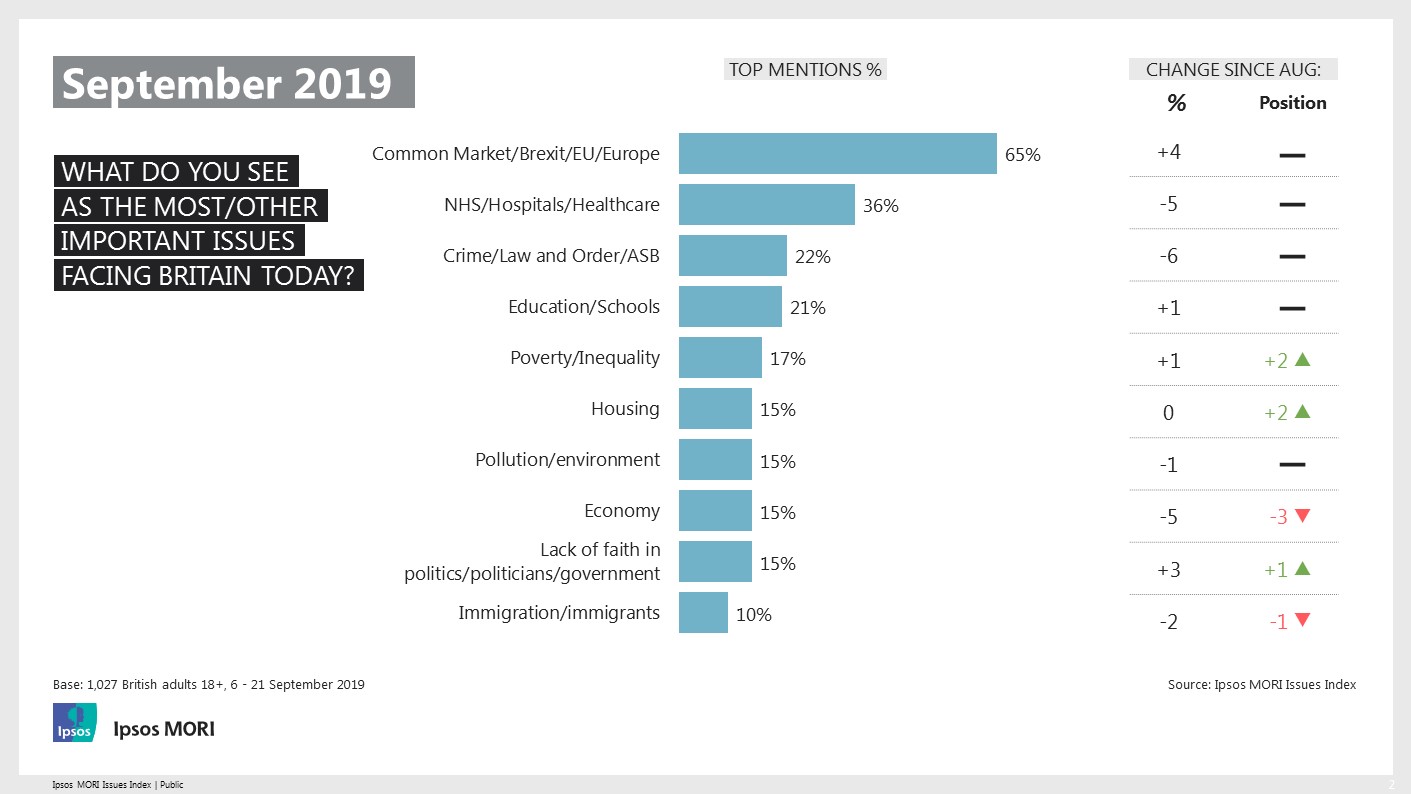 Brexit remains the key issue for supporters of the three biggest UK parties – Liberal Democrat supporters are most concerned (86%), followed by Conservatives (80%) and Labour supporters (66%) – and the NHS remains in second place. But underneath this headline, there are different priorities:
Labour supporters show higher levels of concern about poverty and inequality (25%, compared with 17% for Lib Dems and 10% for Tories)
Conservative party supporters are more likely to cite immigration as a concern (20%) than supporters of Labour (8%) or the Liberal Democrats (4%)
Liberal Democrat supporters are more likely to list multiple concerns, with a mean number 4.2 of issues raised – higher than Conservatives (3.7) and labour supporters (3.5). Secondary issues with particular resonance are pollution environment and education/schools.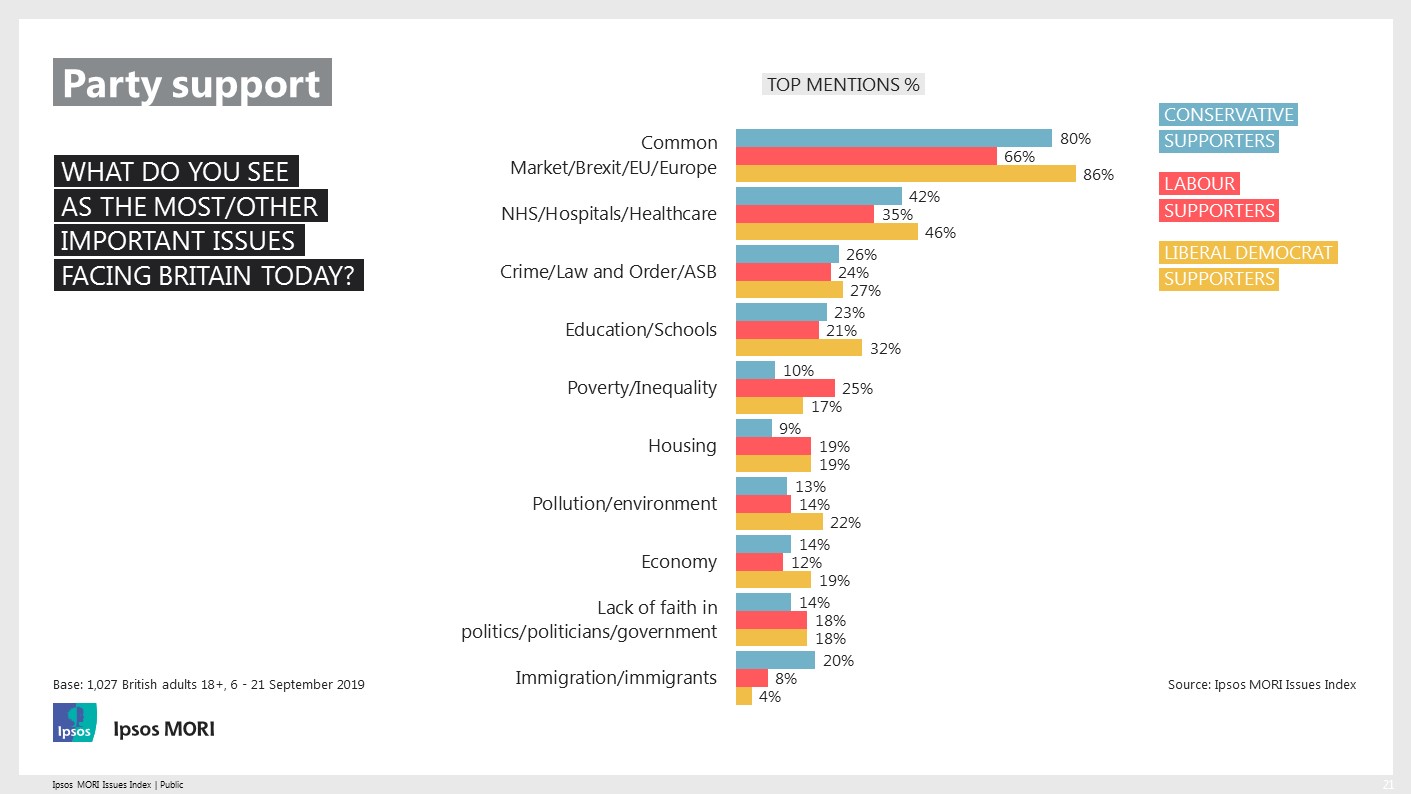 Technical note
Ipsos's Issues Index is conducted monthly and provides an overview of the key issues concerning the country. Ipsos interviewed a representative quota sample of 1,027 adults aged 18+ across Great Britain. The answers are spontaneous responses, and participants are not prompted with any answers. 
Ipsos's Capibus vehicle was used for this survey. Interviews were conducted face-to-face in-home between 6 and 21 September 2019 at 180 sampling points across Great Britain. Data are weighted to match the profile of the population.