Segmenting US affluent travelers
With vacation season in full swing, many of us are solidifying last-minute travel plans or checking off final to-dos before heading out to enjoy some time away.
While it's clear Affluents are a large consumer base of all things travel related, understanding their behaviors and how best to reach them is critical in today's marketplace. Using an iterative clustering approach, Affluent Travelers can be grouped into five differentiated segments.
Jetsetters
The wealthiest segment, Jetsetters are highly engaged in the travel category. They are frequent business and vacation travelers with a particular interest in foreign destinations.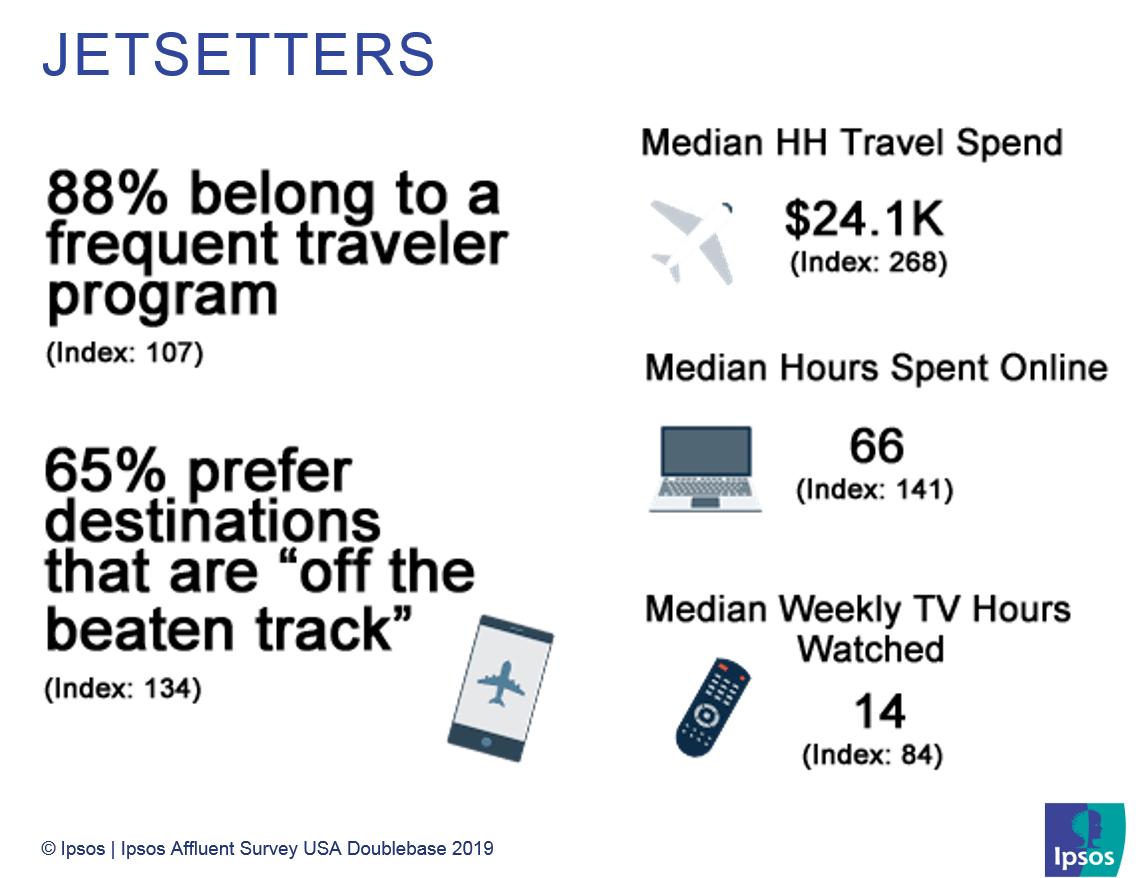 Taste of first class
Skewing younger, those in the Taste of First Class segment seek quality over quantity. Exhibiting a tendency to splurge on upgrades, they are willing to pay extra for comfort and service.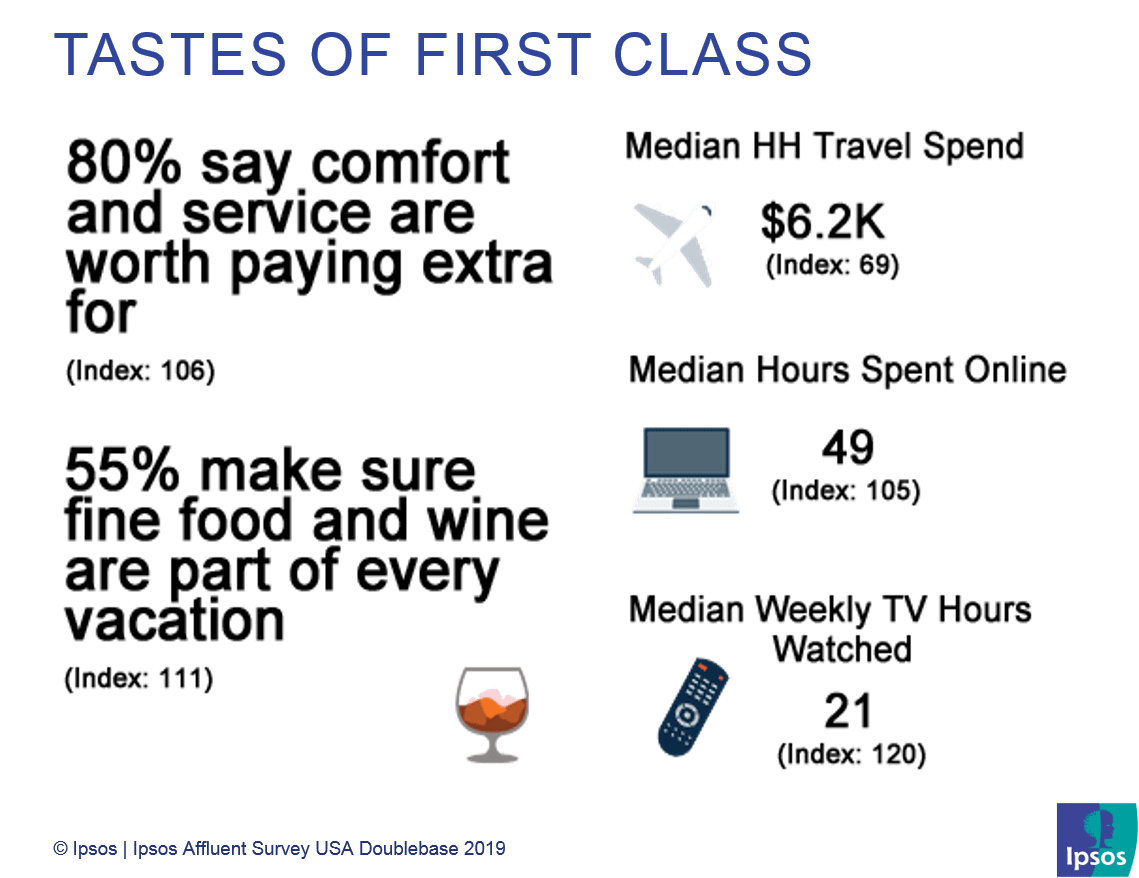 Domestic Deal-Seekers
Domestic Deal-Seekers look for vacation bargains mainly to destinations within the U.S. While their trips are no-frills, they are the most likely to return to spots where they had a great prior experience.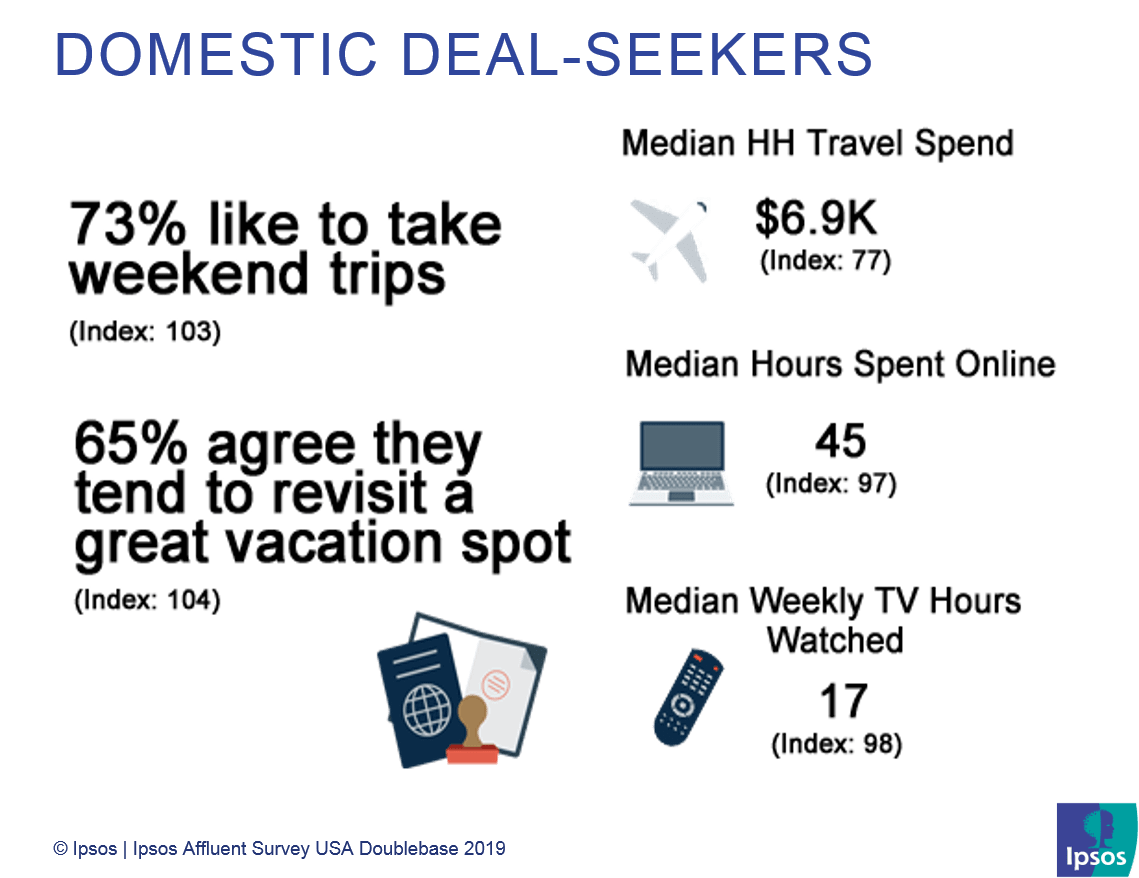 Homebodies
Homebodies tend to be light travelers and prefer to travel domestically when they do. Generally risk-averse, their leisure is unlikely to include adventurous escapades.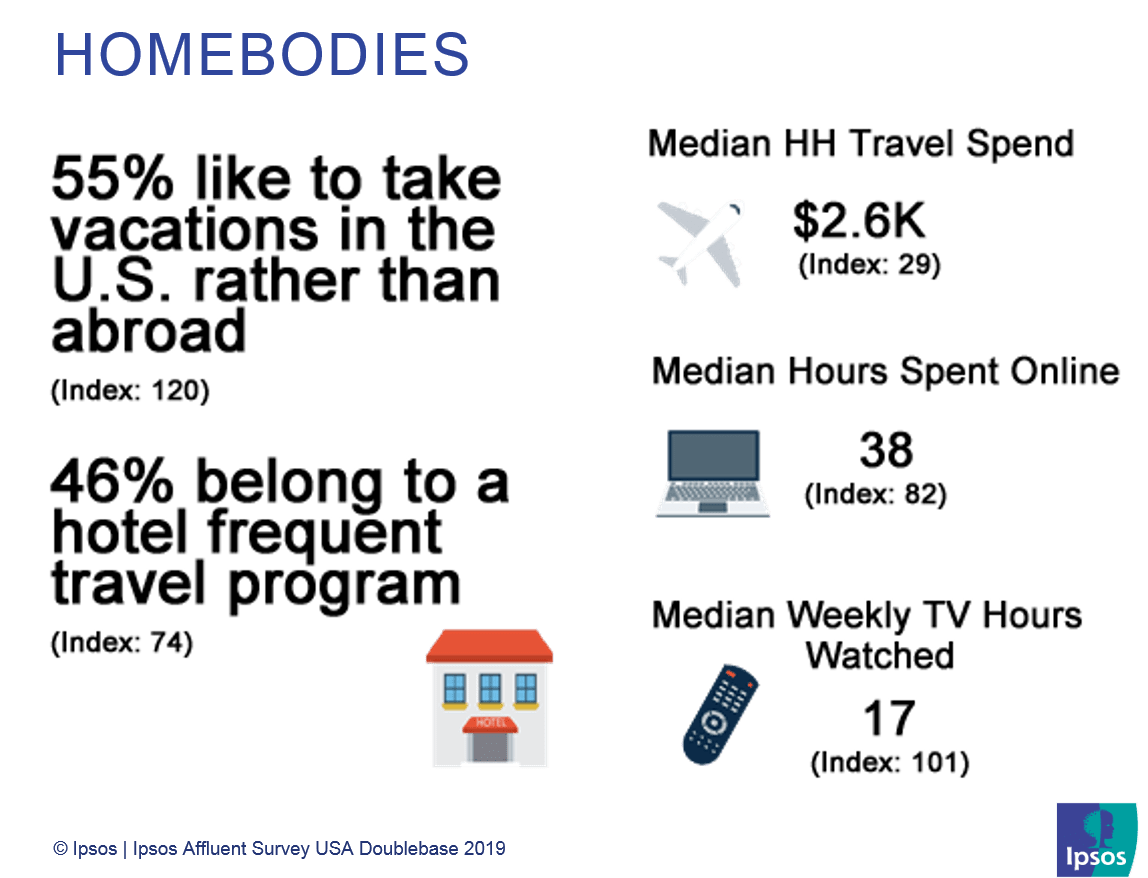 Experienced explorers
Reporting the second highest household income, Experienced Explorers have both the time and resources to travel. They are heavy international travelers and cruisers.