Embracing Disruption
Success in 2019 and beyond will entirely depend on how willing brands are to challenge their current strategies.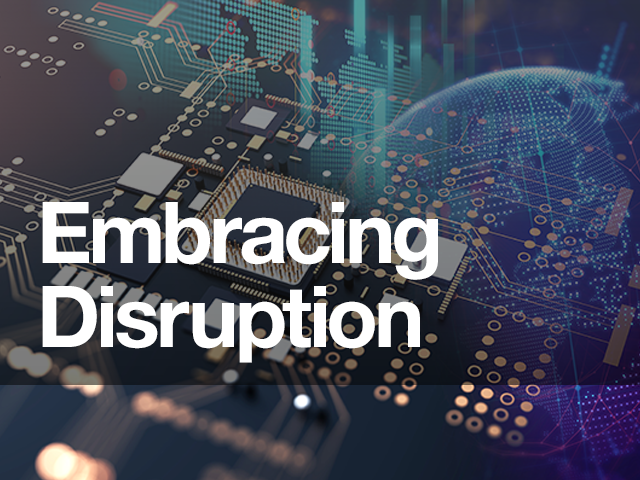 At Ipsos, we want you to challenge conventional thinking. Earlier this year, we brought together forward-thinking leaders to help marketers think differently about their brands and strategies. And more importantly, to go back to their office and challenge their business leaders to think differently too.
We're pleased to share these presentations now, and invite you to tweet the one way you plan to #EmbraceDisruption in 2019.
Age of Uncertainty
Cliff Young shares highlights from Ipsos' "Age of Uncertainty" POV while Jesse Itzkowitz, VP from the Ipsos Behavioral Science team, joined in to contextualize the growing tribalism in society through a behavioral science lens. Along with its effect on the political landscape, they help consider the impact on brands.
Presenters:
Cliff Young, President, Public Affairs
Clifford.Young@ipsos.com
1.202.420.2016
Jesse Itzkowitz, VP, Behavioral Science
jesse.itzkowitz@ipsos.com
Marketplace Disruption
Mark Berry, EVP from the Ipsos Shopper team introduces provocative new retail formats. He illustrates the new convenience and entertainment benefits that consumers are seeking as they shop.
Presenters:
Mark Berry, EVP, Market Strategy & Understanding
mark.berry@ipsos.com
1.203.849.3756
Communications Disruption
Pedr Howard, SVP of Creative Excellence, describes how the Communication landscape is being disrupted. He shares clear data about the growing attention deficit, and illustrates the new means of brand communication and breakthroughs that have been revealed through Ipsos' Brand Moments tool.
Presenters:
Pedr Howard, SVP, Creative Excellence
pedr.howard@ipsos.com
1.203.919.3474
Online Disruption
Nicolas Brézet, SVP of the Behavioral Data Group, illustrate the fluidity of consumers' online path-to-purchase, and the power of Ipsos' passive measurement, coupled with survey research to uncover the importance of different site-types.
Presenters:
Nicolas Brézet, SVP, Behavioral Data
nicolas.brezet@ipsos.com
1.646.313.7713
Data Disruption
Rich Timpone, SVP of Ipsos Science Center, explains how to handle the masses of data that is available. Rich explains how using AI to plow through thousands of models a month on big data lakes can highlight invisible patterns and triggers for action. He also introduces Ipsos IRIS to help navigate big data questions.
Presenters:
Rich Timpone, SVP, Ipsos Science Center
rich.timpone@ipsos.com
1.513.293.6162