The New Era of Lead User Innovation
Discover why lead users are often the best innovators and develop novel product ideas ahead of market demand.
Innovation research shows that it is not the producers but the consumers themselves who are the real pioneers. Those most engaged in a particular field; the 'lead users', have an inherent motivation to develop novel solutions and regularly create many radically new products and services ahead of market demand.
In a volatile business era where 90% of innovations fail, this paper claims that marketers and market researchers should no longer assume that it is their task to develop innovative product concepts for consumers. Instead, they should place these lead users at the center of product development practices.
A new method developed by Ipsos and specialists at the Massachusetts Institute of Technology (MIT) offers a way to do this, adapting R&D practices to leverage the insights that lead users freely share and discuss in online interest-specific domains, and the potential products that could result from them.
It uses big data techniques such as semantic algorithms to source and filter online content for relevance, extracting and condensing the highly relevant and innovation-rich information. Using social and search data, the method can take the guess-work out of which products will be popular with trend and diffusion analysis of the emerging products or concepts.
Read more about a pilot study in the field of kite-surfing which demonstrates the method's ability to identify both product improvement innovations and radical innovations.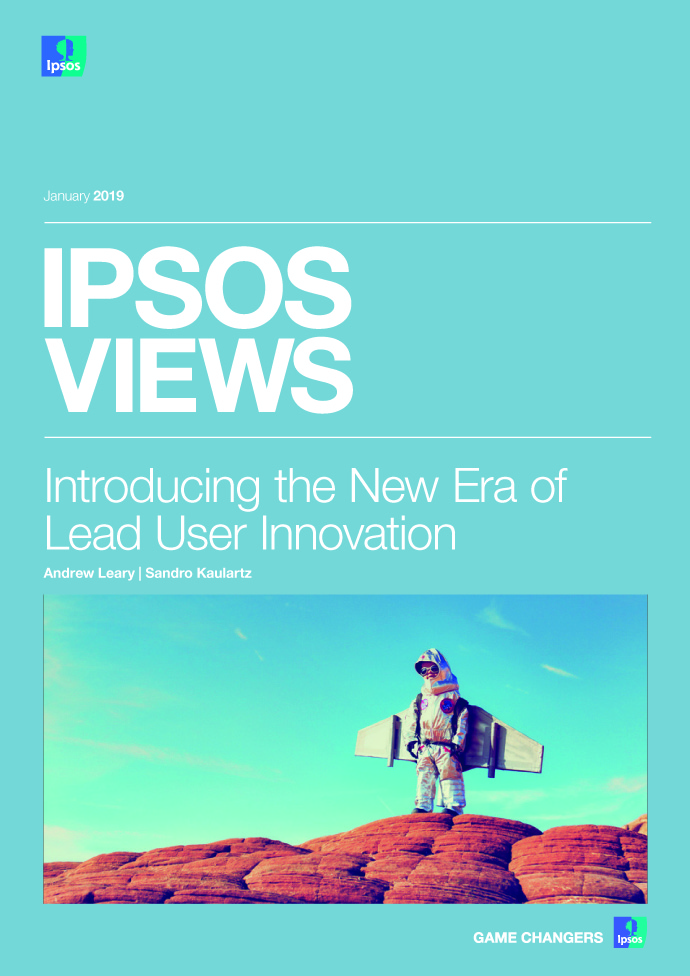 Ipsos is a member of the MIT Innovation Lab where Professor von Hippel leads a select group of academics and innovation practitioners, reviewing, discussing and sparking research ideas for societal and business innovation. The Ipsos Science Organization supports this initiative, drawing in content and technical expertise from across the company to engage and benefit MIT and Ipsos.
Download