At the start of President Joe Biden's term, the U.S. was grappling with a deadly third wave of the coronavirus pandemic, the aftershocks of a bitterly contested election, and an unprecedented assault on the U.S. Capitol.
100 days later and the situation is very different, with coronavirus cases declining and significant progress on vaccinations. At the same time, Americans have become more optimistic, with many now looking forward to resuming aspects of their pre-COVID lives.
Ipsos public opinion data shows the reemergence of America since January 20, as consumers feel better about their personal finances, are finally venturing out to see friends and family, and are starting to turn to other concerns aside from the pandemic. Accordingly, the majority of Americans say that Biden has done a good job at the start of his term.
Yet the nation's recovery is still far from complete. One in five Americans continue to say they have no intention to get the vaccine. Even as the economy recovers, people hardest hit by the pandemic continue to struggle and have been among the last to see material improvements. And as we emerge from the pandemic, Biden must address the fractured partisan landscape, where Republicans and Democrats have significantly opposing priorities.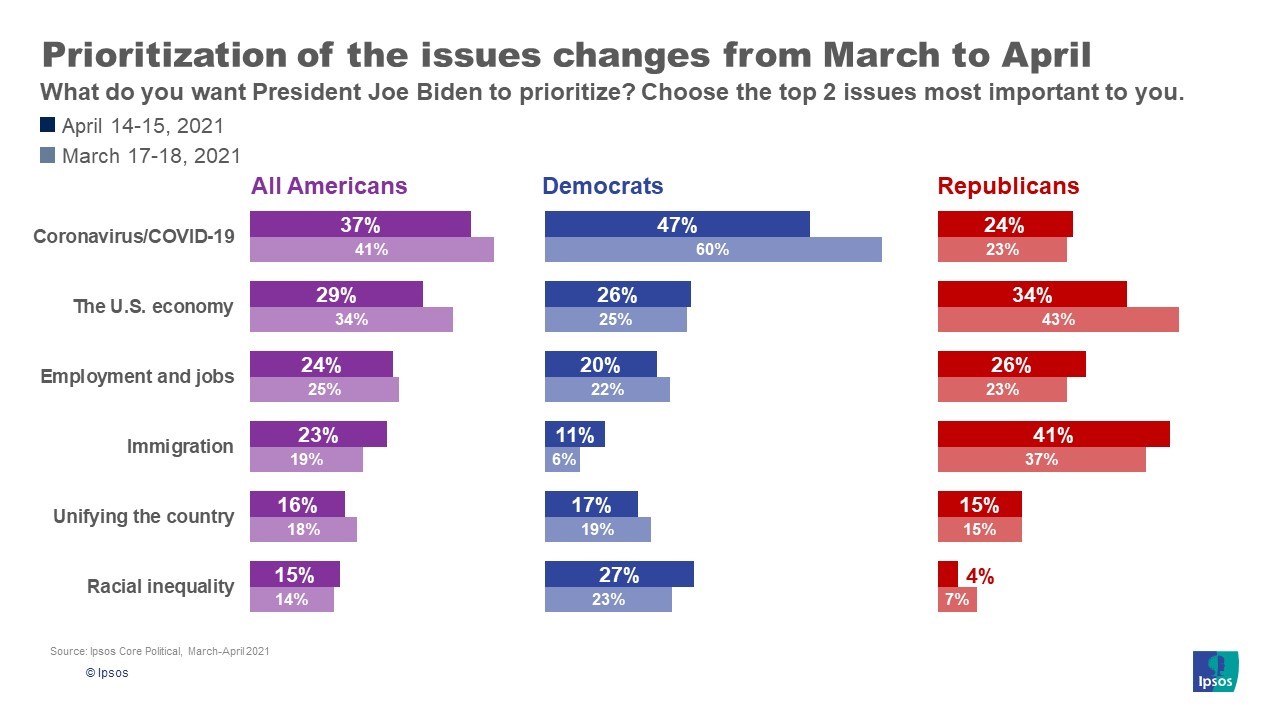 For more insights on these trends and what the post-pandemic future might hold, please download our detailed POV or read our The Hill oped feature.
Download