An introduction to Flair Brazil 2023: What Brazilians think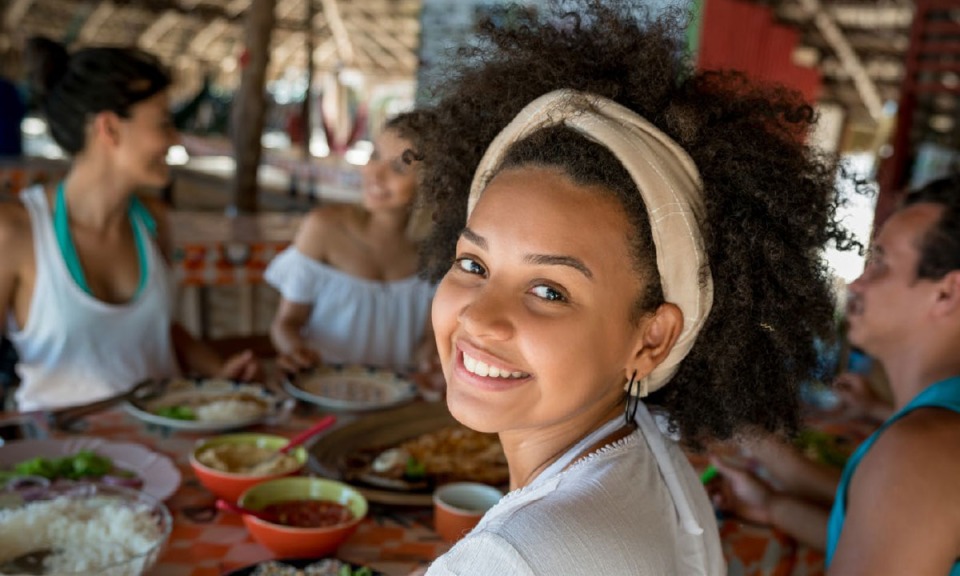 Introduction to Flair Brazil 2023
Previous editions of Flair Brazil have focused on frustration, uncertainty, pain, and the path not taken. Since the economic crisis of the mid-2010s, the country has faced all sorts of scandals and crises, leaving us without the energy or resources to build our future. As we enter 2023 a new Brazil will emerge
Coming to the end of 2022, Brazil has a relatively strong economy and, as I write this, Brazilians are about to go to the polls and decide the winner of the biggest democratic election in our history.
The challenges the country is facing are enormous, as highlighted in the following articles. However, for the first time in many years, it will be up to us to choose how to tackle them.
---
Understanding where to look and how to use our fascinatingly diverse population is what will lead us in building this new future of hope.
---
With this in mind, we decided to bring together this edition of Flair around what seems to us to be today's central challenge: who are we exactly, and what do we want our country to look like? More specifically, what is our identity? Understanding where to look and how to use our fascinatingly diverse population is what will lead us in building this new future of hope
What Brazilians think: key takeaways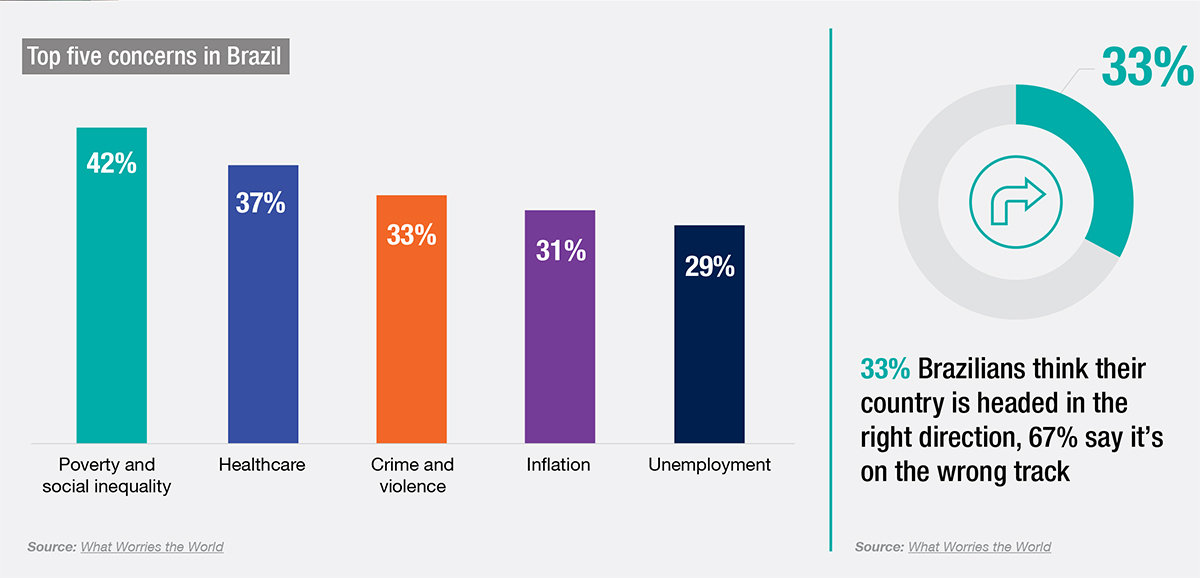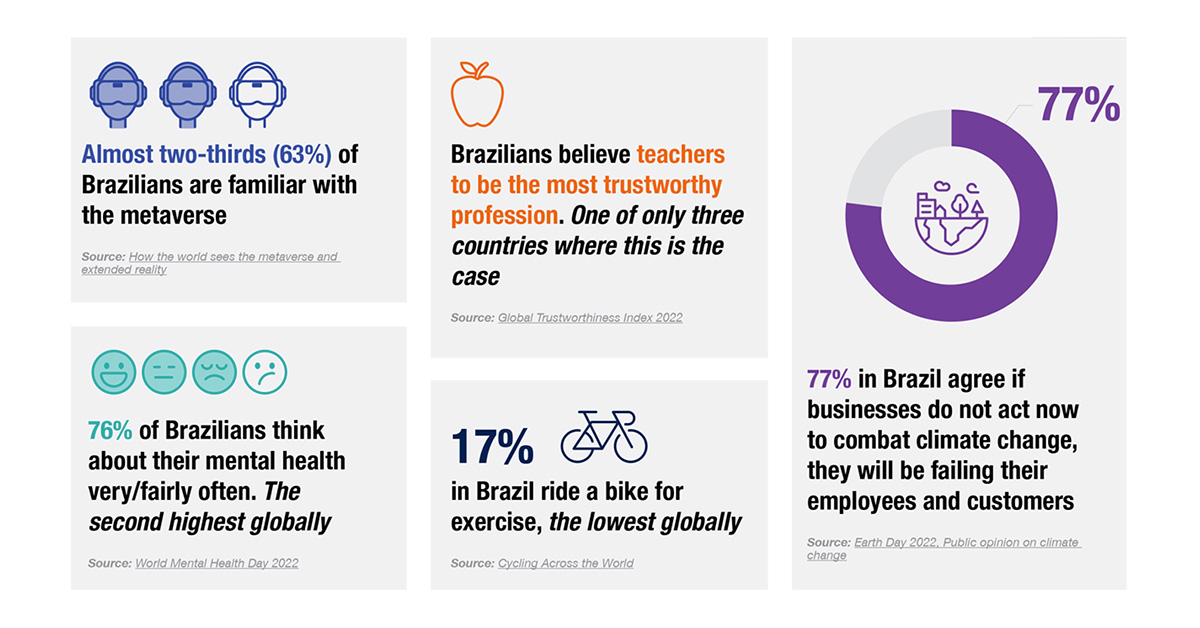 ---
Table of content
---