Is 60 the new 40?
Our paper Two years on: Lessons from Covid times, looks at what we learned during the pandemic, including increasing in inequality, rising concern of mental health, and a further decline in the birth rate.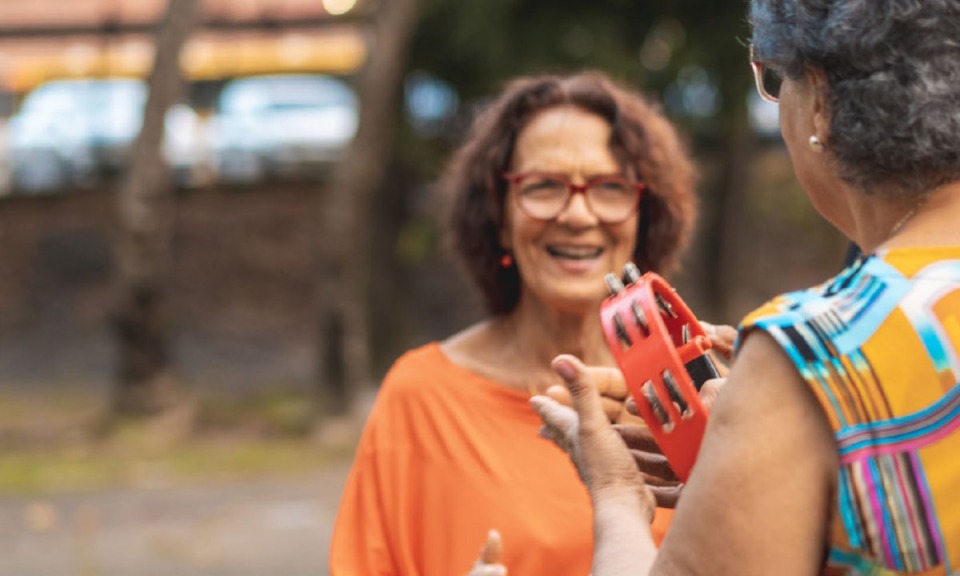 In this piece, I will look at how the birth rate is changing and the effect the pandemic brought. The uncertainty and instability felt as a result of Covid-19 led many to put off having children. A 28-country Ipsos survey found 11% had abandoned or delayed the decision to have children/another child because of the pandemic. One in five (21%) cited financial concerns for putting of children. In Brazil, we saw the relationship between births and deaths, which was 2.20 to 1, fall to 1.26 to 1 in 2021. A survey by Márcia Castro,of Harvard's School of Public Health, shows there was a 1.94-year decline in the average life expectancy of Brazilians in 2021. In some places it was even worse - the number of deaths overtook the number of births for the first time.
Experts say the decline in the birth rate will continue for some time, due to the number of couples who have postponed having children. Even as we look beyond Covid-19, the current economic instability is likely to delay a quick return to pre-pandemic levels.
In 2010, Ipea, the Institute of Applied Research, was one of the first to look at falling birth rates in Brazil. The survey focused on economic factors and tries to understand the impact of change on young people, aged between 20 and 25, highlighting the impact on welfare and what retirement looks like for this age group. However, policies need to also look at rising life expectancy will requires re-evaluating our public approach to over-60s.
In 1940, the life expectancy of Brazilians was 45.5 years old. This rate has increased year-on-year and was 76.3 years old in 2018. The life expectancy for men is 72.8 years old, and for women it is 79.9 years old (IBGE). New data may bring these numbers down, particularly as the pandemic left us dealing with the same problems as before as well as adding new ones: such as increasing inequality between age, gender, ethnicity and geography.
Nevertheless, we are living longer. If this should lead us to reposition public and welfare services, there is a second feature that I would like to be viewed as a positive one. Older people are more active and visible on the streets, in towns, in bars, in offices.
With this idea, I think the first learnings from pilot studies conducted by Ipsos are important. They show that traditional functional and emotional drivers may not entirely explain consumer choices. The "pensioning" of brands in the face of society has started to explain much more than we realised before. It is not the end of the world as we know it
If the pandemic brought us an enormous burden of stress and rising anxiety, it is also possible to spot great advances arising from the increase in digitalisation and flexibility. These changes may also be positive for those over 60 who, just like young people, dove into digital transformation and hybrid working may help them achieve a better work-life balance.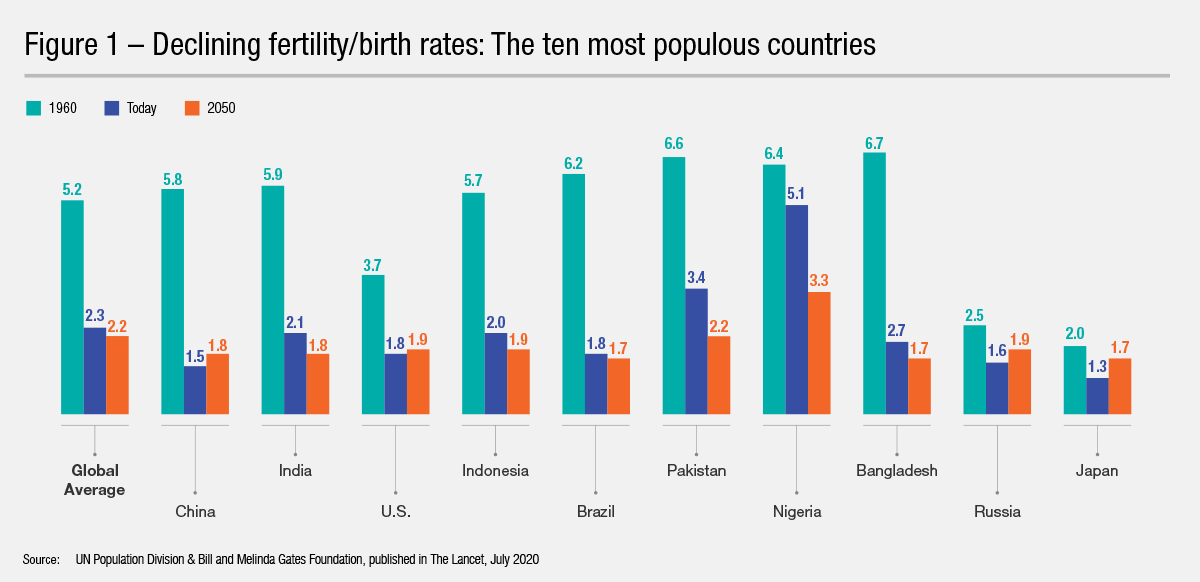 ---
27% of older people were the main bread winners in their family. In towns of up to 20,000 people, this contribution rose to 35%.
---
Over 60s: the new face of marketing
For many years, older people were invisible, in the world of marketing. But, with the rise in life expectancy, older people are no longer content to stay in the same old place. An increasing number may want to stay in the labour market, compete for jobs, run businesses and spend more than they did when they were young. So brands and companies need to be more aware of this l audience. Older people do not just produce, but they also consume on a large scale and bring in a big proportion of income in Brazilian families. IBGE statistics from 2018 showed that 27% of older people were the main bread winners in their family. In towns of up to 20,000 people, this contribution rose to 35%.
This group's potential is slowly being recognised. In 2016, we started to see active over 60s as the stars in adverts and marketing plans. The "old young" care now on display, playing table football, surfing and dancing to hip hop, like in the Skol commercial: A young head fits onto any body, even if it does have white hair.
Itaú bank embraced this theme and their advertising campaigns featured older people, with good examples being the campaign called "Tempo" [Time], with the actress Fernanda Montenegro, or the campaign that shows older people on WhatsApp. According to some reports, the bank itself was pleasantly surprised when it came up against a big taboo - older people have adapted to technology in their own way and fitted it around their own interests. But wouldn't it be that way with any consumer?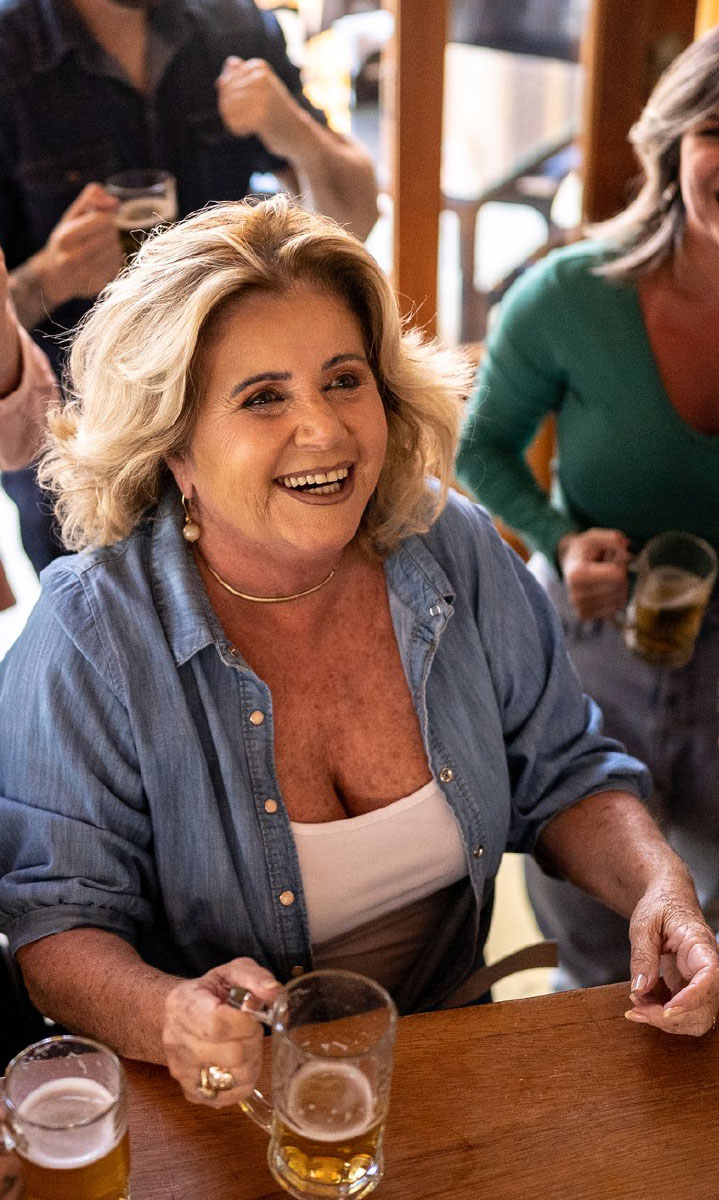 Now that we have taken this step, and older people are gaining visibility for their playful side or digital skills, it seems we are ready for a second paradigm shift.
Beauty, vitality and sexuality were traditionally bound up with youth, but is there a beauty in age? Previously we celebrated maturity which looked young - healthy body, hair that wasn't white - perhaps now we can start to advertise the real beauty in age, actually showing age. An example of this is the masculine fashion brand Reserva, which not only stays away from the stereotype of fragile and "saintly" older people but challenges this with sexy, passionate older models full of desires.
May this be a lesson to other brands to be accurate and contribute to deconstructing prejudices held about older people.
The anthropologist Miriam Goldenberg has an interesting point of view about women with grey hair, their crown of glory as she insists on calling it, and changes the language used to talk about them, giving material to companies and brands to use:
---
She wants to laugh, talk, go out, go on trips, dance, travel, study, look after her health (...) and basically "be herself" and not someone who is desperately trying to meet the expectations of others. (...) she has discovered that happiness is not the perfect body, the perfect family, the perfect job or the perfect life, but rather the change to "be herself", doing what she wants to do, exploring her own paths and having the courage to be different.
To finish, remember the title of this article: the 60s is where it's at.
---
Table of content
---