This article is dedicated to Douwe Rademaker
Identity[13]
feminine substantive
Quality of what is identical. (Wikipedia and Novo Aurélio da Língua Portuguesa)
Set of characteristics that distinguish a person or object and by means of which it is possible to individualise them. (Wikipedia). Set of own characteristics that are exclusive to a person (Novo Aurélio da Língua Portuguesa)
---
Definitions have always fascinated me. When I was little, I loved reading the dictionary and I proudly depend on Wikipedia. To define, to define oneself... thinking about how I define myself is always the start of a journey, often without a destination. I am invariably surprised about the outcome. What if I hadn't been born in 1970? What if I had lived earlier, centuries earlier? When I look back over the five decades of my life, I find myself even more eager to be defined as Gilles Lipovetsky's third woman - self-created, no longer subordinate, no longer an idealised creation.
"Everything about the female existence has become a choice, an object of interrogation and arbitration. No longer, at least in principle, is there any activity closed to women, nothing fixes their place in the social order, they have, just like men, been handed over to the modern imperative to entirely define and invent their own lives."[14]
I see many similarities between the construction of what is feminine and the construction of brands: from functional to idealised and finally to subjects. Brands and women have got closer in their journeys and their capacities to create, invent and construct unique and varied identities. Change and choice were the central themes of three parallel conversations which made it even more pressing for me to have this discussion. To help me reflect on the potential impact of changes to the societal identity of brands, I invited three people who, like me, are fascinated by brands. I would like to thank all three for their generosity in sharing their ideas, which I hope I have reflected faithfully in this article.
Cíntia[15],Sílvia[16] and Sérgio[17] have given valuable and complementary perspectives on the limits of change and responsibility of brands and their exercising of definition and choice.
Brands and advertising in 2022
Cíntia began our conversation by pointing out that we live between worlds and forecast a scenario of change over the next few years. If we trace the incredible journey of brands, the stages of which are easily seen in Kotler it is easy to transport this evolution to the world of advertising, where we see the focus has changed from persuasion to amplification[18]. Cíntia highlights how, today, advertising has become a way of amplifying a subject, theme, or cause.
The voice and personality of a brand in society can be seen in the Ipsos Most Influential Celebrities survey (MIC, 2022). Cíntia pointed out the fact that we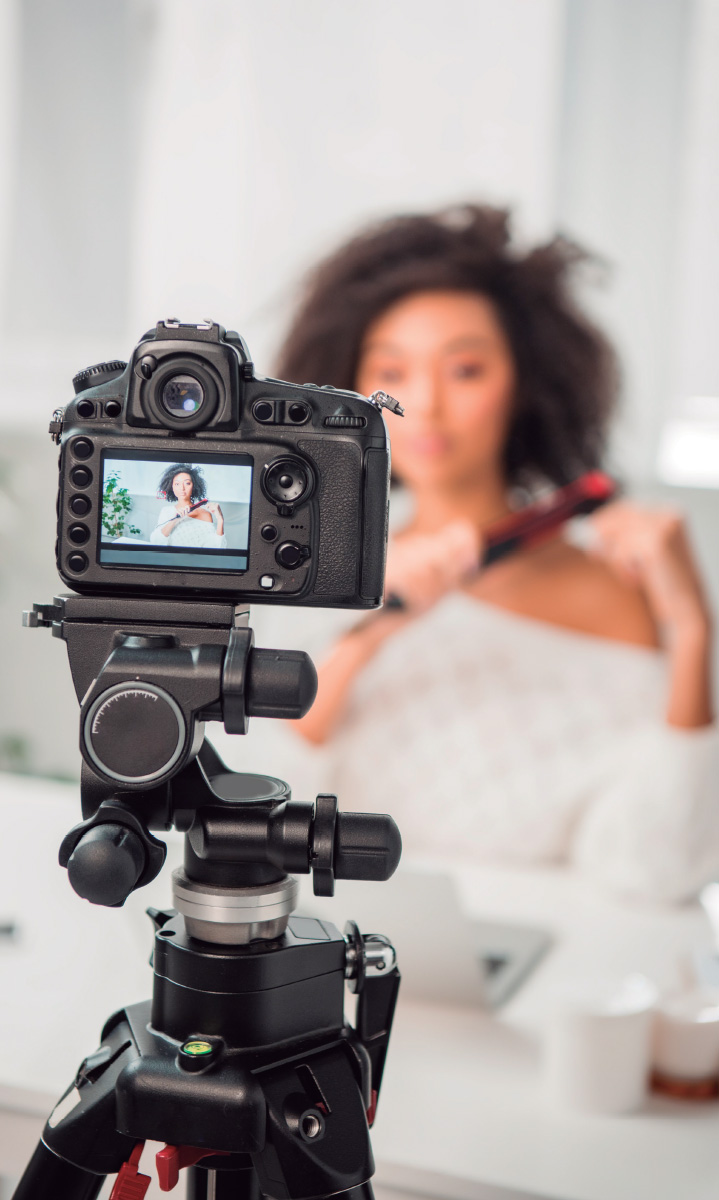 can see clearly in the MIC that consumers value celebrities not just for their popularity, but for their capacity to be an amplifying agent and for many, even a transformer.
Just like Lipovetsky's Third Woman,14 if the former models went from functionality to idealisation, advertising today is far from mere persuasion and no longer seeks to sublimate the day-to-day: it seeks to reinvent itself in an authentic way, in its own way, with its own identity, differences, and idiosyncrasies. Without this authenticity it is impossible to construct a real relationship of trust with people: our studies in corporate reputation show that if individuals trust a brand they are more willing to use its products, pay more for them and believe their messages.
Therefore, according to Cíntia, authentic advertising on promotions, product launches and communications on social causes can be equally powerful. But the path between worlds is still winding.
---

Consumers value celebrities not just for their popularity, but for their capacity to be an amplifying agent and for many, a transformer
---
Advertising is evolving. We see more diversity in the execution and the casting. Though this is often done in order to highlight differences between models. There is a lot more to be done beyond mere presence, in working towards a legitimate and sincere narrative. New methods of accompanying the evolution of equality need to be urgently implemented[19]. According to Cíntia, the pandemic showed that brands don't know how to put themselves across, and many are still stuck in the idealisation of the past.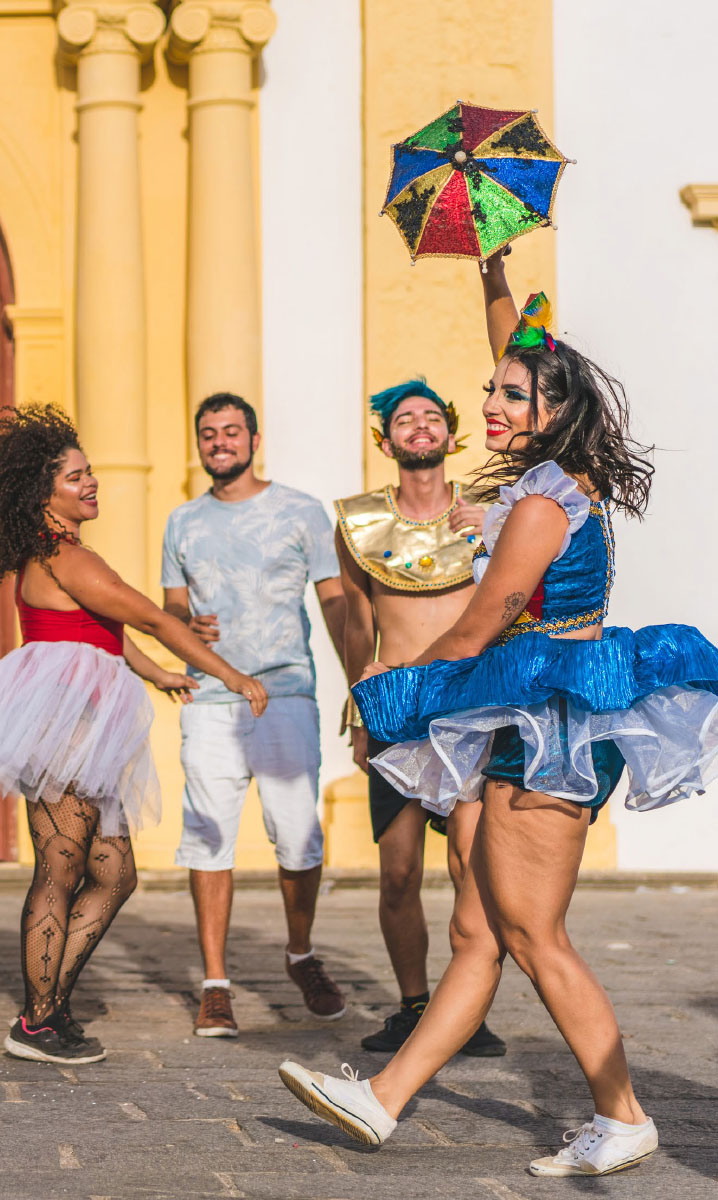 If on the one hand the narratives still need correction, I think some brands also need to revisit themselves. It is not just about telling the story differently or about changing the tone, but about changing the way they see the world.
In the same way, and thinking about global brands, Sílvia alerted us to the danger of wanting to represent one medium - you can't represent a culture in all its diversity without falling into stereotypes or common places.
The reality of this reflection is even more evident when we see many companies becoming regional and seeking to run tighter operations. Various clusters of countries have sprung up and with them, the need to get away from searching for a common denominator. Sílvia pointed out the beauty of working with regions in the construction of real cultural maps. "It is fundamental that we understand the nuances and differences of each culture. Successful brand management based on clusters relies on the capacity to understand and expose differences, not similarities."
It is understanding these differences that allows for authentic connection to the needs of consumers who are, themselves, universal. The global brand may change clothes to fit the local context, to belong to each country, but it doesn't change its body, just its clothes. A global brand should connect to values and characteristics of its local target audience, embracing its colours, passion and pain, as long as the movement is honest.
The global brand "then becomes Brazilian". Its insight doesn't change, but its narrative adapts. If its insight needs to change it is because it wasn't right. If it has become obsolete it is because it wasn't anchored in universal needs.
Silvia explains this by means of two examples: La Roche Posay meets the demand for healthy skin that makes people happier. WhatsApp connects people instantly in any part of the world, in a really simple way.
The way that needs are met may vary in these two cases, but the basic human needs that these two brands meet are universal. The way they connect with the public changes from one culture to another responding to differences in identity. The brand moulds, adapts and feeds off the diversity of its consumers, but its essence remains.
Limits of brands, responsibility of companies. From power to duty
What about the bilaterality of this impact? In turn, how do brands affect society? My conversation with Silvia brought up a thought-provoking perspective: are brands super-heroes? Do they really have the responsibility and the superpower to change the world? Is that not just something arrogant put forward by marketing?
Sérgio also brought forward an interesting counter-argument: brands will always be given responsibility. To this I would add that, even if their reason for being is not social change, in our political context of radicalisation and legitimisation of conservative, prejudiced, chauvinist and racist discourse, Brazilian brands must be given responsibility. And, as Sílvia reminded us, Brazilian society, disenchanted with the actions of their leaders, does end up giving responsibility to brands and companies, increasing their expectations of them with regards to their social and environmental impact.
Through my guests' conversations, I have been able to identify two brands' superpowers: amplification and influence.
For Sílvia, brands are true influencers: they are able to open people's eyes. As potential ambassadors of societal causes, brands can amplify them, but they can also contribute in a more concrete way to raising awareness and changes in behaviour. In exercising a superpower like this for good, there is an ocean of opportunities for influence and an enormous need on the part of society for examples, inspiration, and brave models.
A brand like Nubank, a company that was born out of the Brazilian experience with the financial system, uses up-to-date cultural codes, playing the role of a true amplifier of pains and influencer of behaviour and values. Larissa de Macedo Machado, better known as Anitta, has been on the board of Nubank since 2021, despite all the noise that the news generated in public opinion. Interestingly, the brand uses the words diversity and challenge as pillars of its manifesto, positioning itself with courage and consistency against the status quo. And I say courage, wisdom, not suicide. Cíntia spells it out: "courage has to be thought about carefully, it needs to be planned wisely". It is defined as a consistent construction, based on values, without opportunism or fear of criticism. In times of cancel culture, often momentary and based more on labelling than on actual values, there is no space for turning back. We have Ben & Jerry's, Avon, Havaianas, Natura, Starbucks, Boticário, Brastemp,
---
As potential ambassadors of societal causes, brands can amplify them, but they can also contribute in a more concrete way to raising awareness and changes in behaviour
---
Burger King, L'Oréal, Anitta and many other attempts, with their rights and wrongs in terms of wisdom, but courageously using their superpower to influence, to open the eyes of millions of people, attempting to influence many other millions of people. They are to be praised for their choice to act and to amplify something relevant. Silvia uses this word with incredible force: when it is an influencer, a brand can amplify voices and highlight central problems, even if it doesn't have the power or the duty to resolve the problem.
And don't forget, being a courageous brand, and not a kamikaze demands the ability to manage cancel culture - a wise brand will never be accepted by 100% of people. Without risk there is no wisdom, just more of the same. For Sérgio it is clear that digital resources are very important, because they allow us to play with multiple identities without losing our authenticity.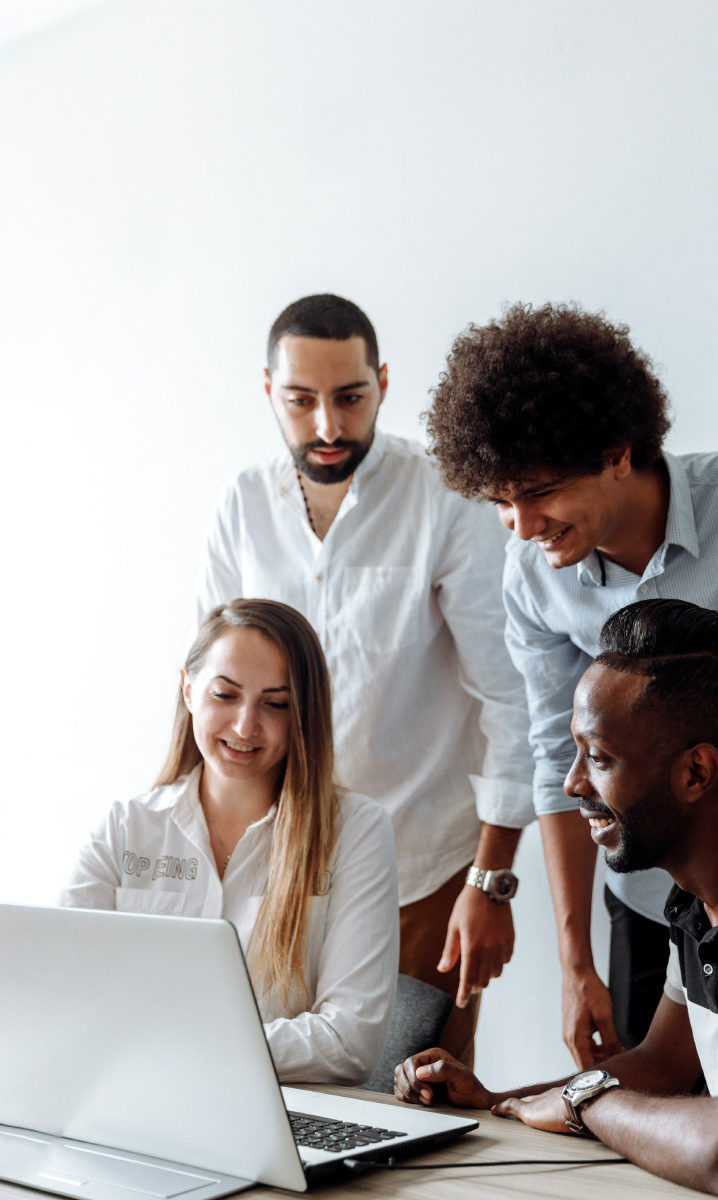 Sílvia adds another layer of complexity to the discussion: if, on the one hand, a brand has the superpower to influence, the company has the power to change. I would even go as far as being radical enough to say that if I have the power, and the need is there, this is the limit of my duty.
Maurício Pestana, in his book A Empresa Antirracista [The Anti-Racist Company][20], shows the power companies have to bring about social change through affirmative actions. Actions of impact within the company itself, in the supply chain or even "by means of sponsorships on matters of gender and race". He alerts us to "the absence of black people in the labour market and in strategic positions in big companies. Yes, the lack of black people in companies is also racism, institutional racism." Again, we choose where we put the cursor. In 2020, within Ipsos in Brazil a movement was born amongst its employees: Ipsos+ a movement against racism and for social inclusion. A desire to do more. More equality between genders, more racial inclusion, more opportunities for those who have traditionally been excluded. This movement in Brazil and in other countries such as the United States and the United Kingdom has led the company to organise and design a plan and goals on a global level. Individuals transforming companies through diversity.
Diversity and identity
Sérgio reminds us that diversity is the most powerful way to define identity.
And going back to the opportunities that brands have to influence lives and that companies have to transform societies, it is worth remembering that it is in differences in identity that this action should be based.
Sérgio explains that the concept of diversity is linked to the concept of culture, academically anchored in anthropology. Diversity brings together creation, production and, above all, exposure of identity in differences. Diversity is linked to a continual construction of identity within differences.
It is the crossing of cultures, genders, and races. It is more than photographic exposure, and is not about putting one beside the other. It is movement.
Sérgio alerts us to the fact that brand expression is still, currently, very far from a crossing of cultures, and hasn't gone beyond the barrier of mere juxtaposition. It is true that the path is not simple and requires, as we have already mentioned, self-examination - expressing a brand's position on diversity can be very complex. Sérgio suggests we just start. Simply start. We need to put down the values on paper, the principles, our position on the matter. 
The fact is that when it comes to diversity, there is no going back. There is no need for a radical manifesto, just some essential careful measures. Sérgio warns us of the danger of language - brands are talked about using language. In a society marked by structural racism, involuntary betrayal by means of language affects people and brands. Many words have racist connotations even if they are not intentionally used that way. Brands need to feel uncomfortable. They can and should warn about the matter of language.
This is certainly something unique to Brazil - real biological and cultural crossings have been produced by a history of absurd violence. Sérgio reminds us of Darcy Ribeiro's definition of Brazilians: "a new people born out of diversity and watered by cross-breeding." This huge mixture of races, helped along by many periods of immigration, gives Brazil the unique opportunity to bring together different cultures and build something new.
A new and different path to sustainability
It is also in this diversity, unique to Brazil, that the way is opened for brands to change their relationship to environmental responsibility. Sérgio points out that indigenous people understand the nature of our planet better than most. It is obvious, but the dialogue is not there.
Bringing brands and indigenous communities together should be overseen by the relevant bodies so that the well-being of these populations is preserved. The way that we approach them, our exchanges and dialogue with them should be planned in order to avoid disastrous consequences, even if they are unintentional. Taking care around the how is fundamental. Only doing things the right way will bring positive returns for all involved.
There are various ways we could build relationships between brands and indigenous communities.
There is, first of all, a space for brands to understand a concept of sustainability within the prism of how much human beings are immersed in a cosmological and ecological sphere. Brands can discover new and more efficient ways of managing their impact on the environment, given the shortage and limit of natural resources. This requires humility in order to understand and an authenticity in using knowledge.
Another urgent door that dialogue between brands and indigenous people will open is that of social responsibility of companies, through logistic and financial support. The incentive to diversity, by means of preservation and dissemination of indigenous values, is a beneficial path for all of us - brands, companies,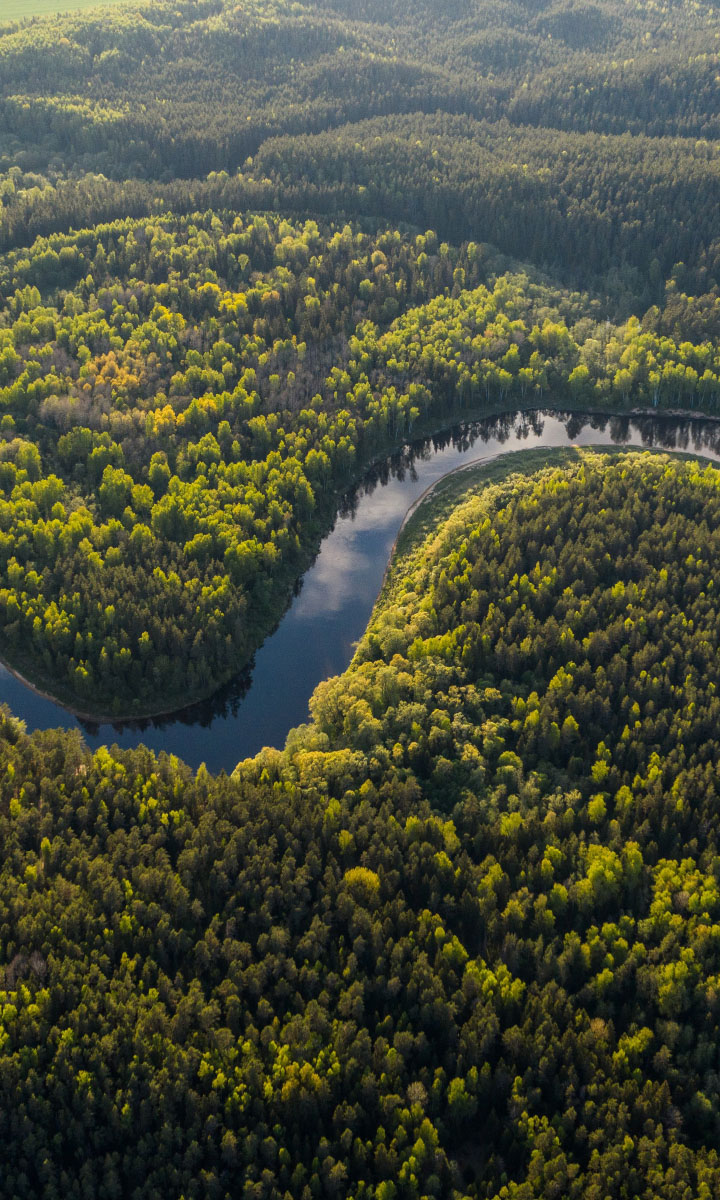 indigenous peoples and society in general. Although some Brazilian brands, such as Natura and Havaianas, have made some forays into this field. In general, indigenous values have tended to be more present in narratives about sustainability outside Brazil. International bodies, NGOs and celebrities have been quicker to support our communities. For brands that are Brazilian or operating in Brazil, such an approach would be intelligent and intellectually honest. There is space for brands to make new creations, to come away from the obvious and build new intellectual and theoretical relationships.
And, remembering the similarities between brands and women, I come back to Gilles Lipovetsky's definition: from subordinated and idealised to real self-creations: "Until our time, the female existence was always structured around social paths that had been 'naturally' set out for them: getting married, having children, carrying out menial tasks defined by the social community. This era ends under our eyes: with the post-woman in the home, the female destiny has entered for the first time the era of unpredictability or structural openness." Just like the female construction, brands are delivered up, today, "to the modern imperative of entirely defining and inventing one's own life."
Multiple identities are possible and choices are infinite.
---
There is space for brands to make new creations, to come away from the obvious and build new intellectual and theoretical relationships
---
Table of content
---
---
Notes
[13]  Wikipedia and Novo Dicionário Aurélio da Língua Portuguesa
[14] Gilles Lipovetsky – A Terceira Mulher – Companhia das Letras 2007 / Gallimard 1997
[15] Cíntia Lin heads up the Creative Excellence department in Ipsos Brasil. Cíntia is passionate about communication. Her eyes shine when she talks about the fact that it is impossible not to want to dive into this incredible world of brand expression.
[16] Silvia Herranz de Saint-Léon is Chief Market and Consumer Officer at L'Oréal Active Cosmetics. Her personal and professional experience, as well as her analytical ability give her a unique outlook on reading Brazilian codes in brand journeys.
[17] Sérgio Bairon is a professor at the University of São Paulo School of Communication and Arts, where he carries out teaching and research activities in the areas of Audiovisual, Hypermedia and Shared Production of Knowledge and heads up Diversitas, the study nucleus on Diversities, Intolerances and Conflicts– FFLCH/USP. His generosity and simplicity in contributing to this text were moving.
[18] Philip Kotler, Marketing 5.0
[19] Ipsos Creative Excellence new approaches to Race and Gender equality in advertising Racial Equality Measure – https://www. ipsos.com/sites/default/files/ct/publication/ documents/2022-06/2022_06_15_Food_ Brands_Diamond_Ipsos.pdf Gender Equality Measure – Women in advertising: KEYS - Making a difference? (ipsos.com)
[20] Maurício Pestana – A empresa Antirracista – Editora Nova fronteira participações SA 2020