The Future of Money: Financial Services in a Digital World
The financial services industry is experiencing a digital revolution - customers have a wealth of data at their fingertips, and are interacting and paying through new platforms and devices.
As part of the 2016 Future of Research Series, Ipsos brought together a panel of experts from across the industry to discuss how they are adapting to the future of money.
The world of money is changing ever faster
Are we at a tipping point? The sector seems on the verge, what about consumers?
Especially for the next generation, 55% of the 16-24 year-old use their mobile personal banking to access their bank account.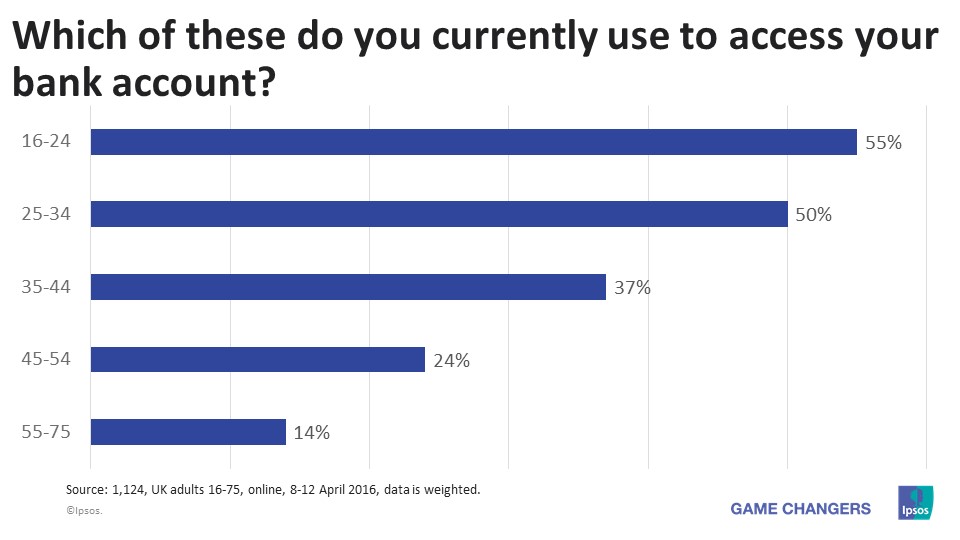 Open API, a major facilitator?
Attractive even with a general benefit, 39% feel positive about data sharing.
Utility trumps security, 74% of those who say willing to pay extra for a service or a product to keep their details private havn't increased their privacy setting.
Money is mobile proposition:
allow you to see a full picture of your personal finances in one place,
be updated in real time,
show all your financial products and services from different providers,
present the information in an easy way to understand,
allow you to manage money between accounts.
Real appetite exists now, 52% of the 16-24 year-old and 46% of the 25-34 year-old would likely use mobile apps designed to help them manage their personal money and spending.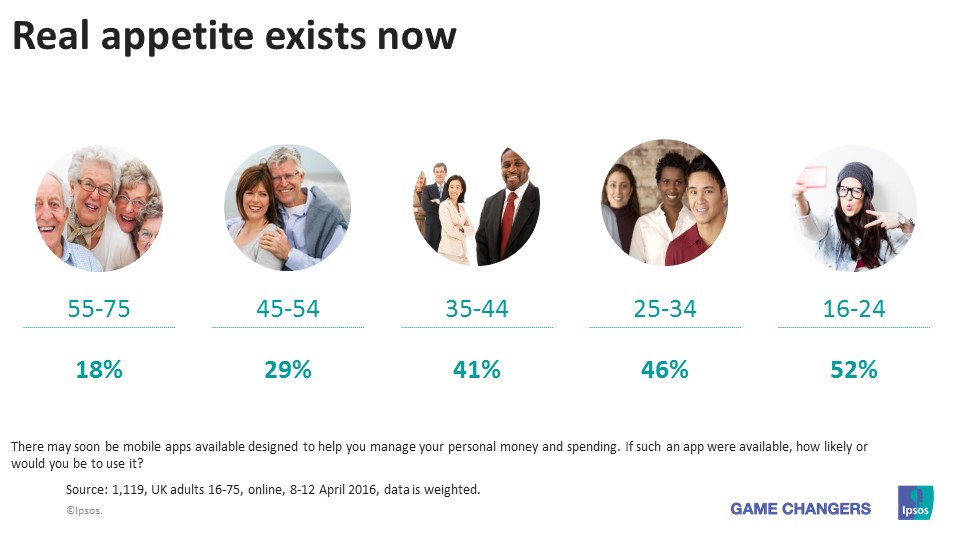 Who are the credible providers?
83% are confident about using established high street such as HSBC to help them manage and control their everyday personal finances and 80% are confident about using payment card brand.
Who would we trust to provide the app?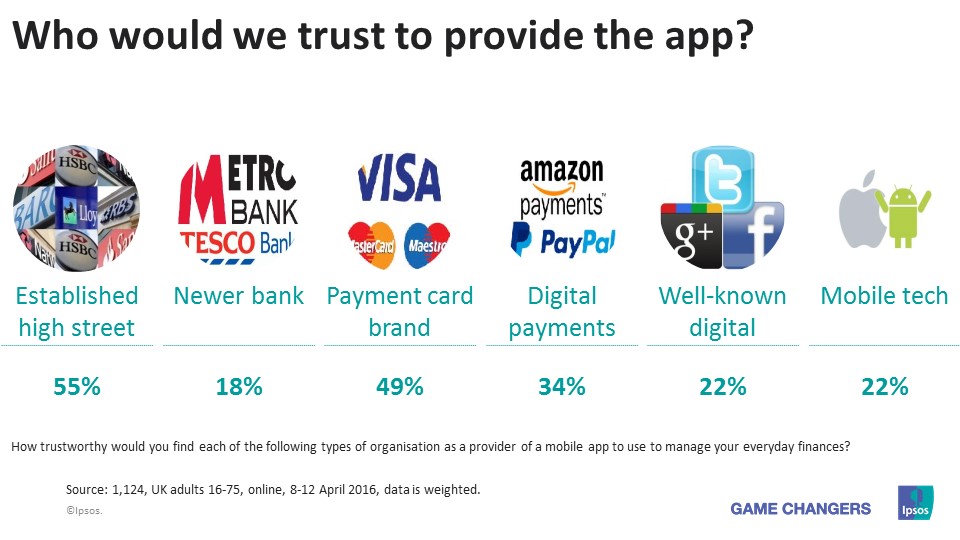 A little look into the future
Will we need branches?
In the year 2020, 35% think that their main bank account will be with an online-only bank (with no branches).
New products on my mobile?
In the year 2020, 41% think that they will have opened an account or purchased a financial product using just their mobile phone or tablet.
Is cash dying?
In the year 2020, 26% think that they will no longer carry any cash and 17% think that shops and retailers will have stopped accepting cash.
Have cards had their day?
In the year 2020, 31% think that they will be making payments using their mobile phone and have stop carrying plastic payment cards.
Download