Investment-Linked Plans in Indonesia: Perspectives on a Growing Market
Indonesia's market for regular payment investment products has been growing fast, indicating an appetite for long-term financial planning within the country's growing middle class. Our new industry report from Ipsos Business Consulting in Indonesia reveals how this trend is creating opportunities for various players within and outside of the traditional finance industry.
Investment-linked plans in Indonesia: perspectives on a growing market studies the market from multiple perspectives and assesses whether the growth in sales of investment products signals an opportunity for institutional and non-traditional players to access a market that has been dominated by life insurers. It also explores how new entrants and disruptors could increase pressure on existing providers, and notes that while premium income is rising, business retention continues to present issues for the life sector.
Technology and regulatory change has made it easier for others to compete — and our view is that further improvements in the competitive environment of this expanding market can be expected.
Indonesia, Southeast Asia's largest economy, offers huge opportunities in this respect. The industry can generate long-term value by delivering customer-focused investment propositions at a reasonable cost, addressing the growing investment appetite of middle class Indonesians by enhancing client services, improving product distribution and advice, and reducing related costs.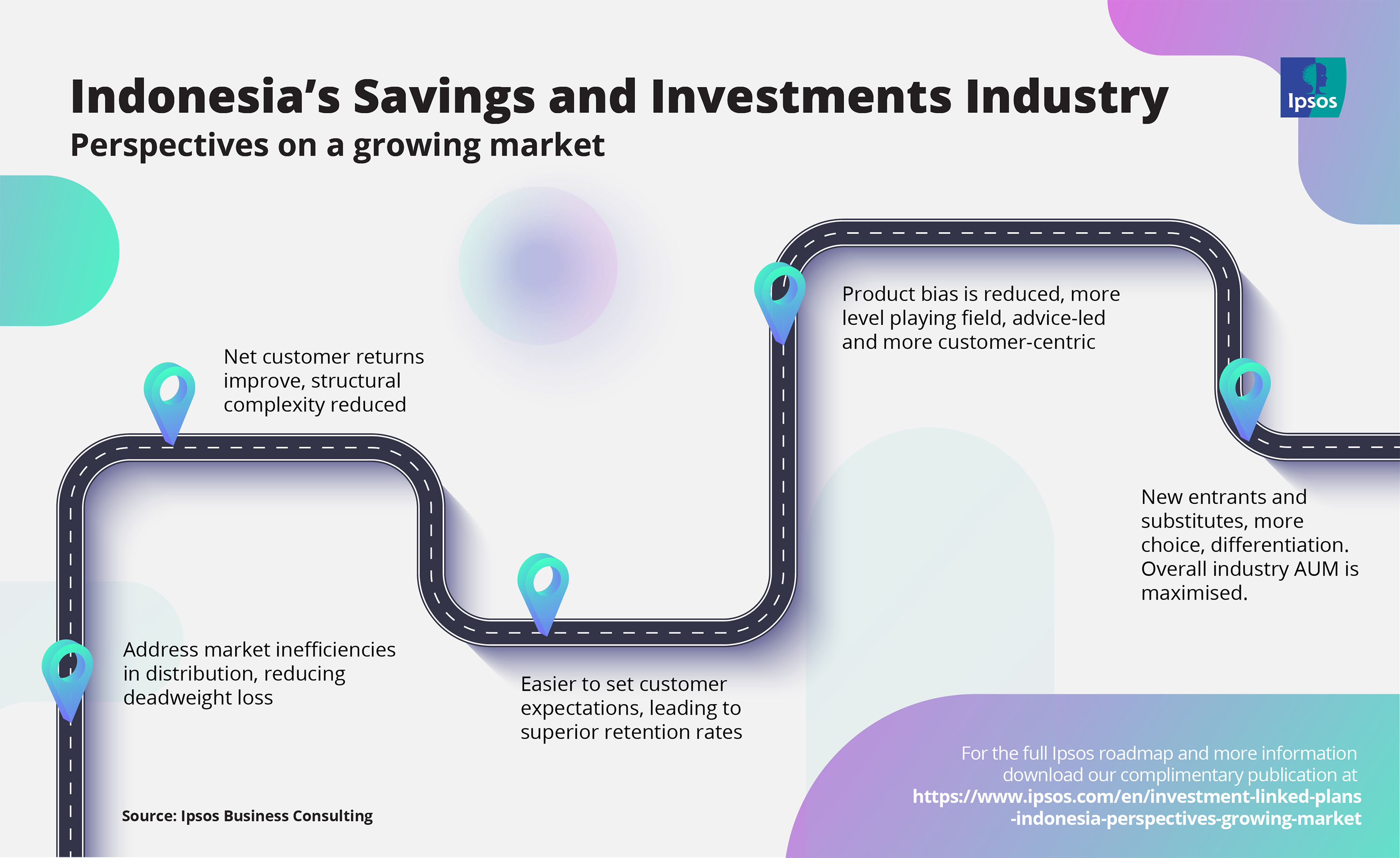 This industry report identifies potential strategies for success for different players within Indonesia's investment product market and shows how the future landscape will be defined by those who are able to anticipate change and adapt their operations accordingly, including life insurers, general insurers and asset managers.
The number of Indonesians with sufficient income to consider capital-at-risk investment products remains relatively small, despite the country's large population. ILPs have helped create an appetite for both investment and insurance, but the overall retail investment environment struggles to gain mass appeal.
The reasons for this must be addressed if the industry is to achieve its potential. Ipsos Business Consulting believes the wider retail market for investment products can expand faster and more sustainably if the financial services industry as a whole works to improve and diversify the product and distribution landscape.