Technology Tracker Q1 2018
Ownership of voice-activated speakers is now at 8% amongst GB adults. Ipsos Connect's Tech Tracker is a quarterly, GB nationally representative research survey which measures the emerging trends and developments in technology.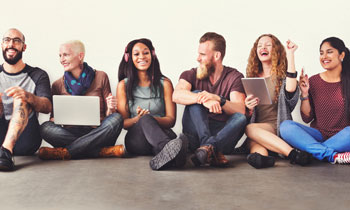 In the latest quarterly update of the Ipsos Tech Tracker we investigate voice activated speakers revealing that awareness of voice-activated speakers continues to increase. Ownership has risen by 3 percentage points since before Christmas, which brings voice-activated speaker ownership up to 8% among GB adults. Of these owners, men are more likely to own than women, as are 35-54 year olds, ABC1's, and those with children at home. Half of owners were initially given their speaker as a gift, and people tend to own just one device with Amazon Echo coming out top as the most popular brand.
Facebook remains the social media platform used by the most people in the past 3 months, with Instagram coming in second (but, still achieving less than half the number of Facebook users). However, Instagram is up 5 percentage points from this time last year. But, Snapchat users are younger than other social networks and have the highest proportion of female users.
At Ipsos Connect, we have been tracking Media, Content and Technology trends since 2006, providing robust and in-depth insight into tech ownership, internet access, content consumption and the connected home. Each quarter we share our findings with our clients and are delighted to invite you to view or download our report and interactive brochure.