Ipsos MORI 2019 General Election Exit Poll accurate again
The Ipsos MORI election night Exit Poll for the BBC, ITV and Sky News once again proved its worth with its accurate prediction of the final 2019 general election result.
Ipsos MORI carried out the official general election exit poll at the 2019 UK General Election on behalf of the three major broadcasters: the BBC, ITV and Sky News. For the third election in a row the Exit Poll, published as soon as polling stations closed at 10pm, predicted the final result with a high degree of accuracy.
The Exit Poll, published after polls closed at 10pm, predicted a Conservative majority in the House of Commons of 86 seats, very close to the final 80-seat margin of victory. It predicted the Conservative Party would win 368 seats and Labour would get 191, while the Scottish National Party and Liberal Democrats would gain 55 and 13 seats respectively. With all 650 seats now declared, the totals for each party are 365, 203, 48 and 11.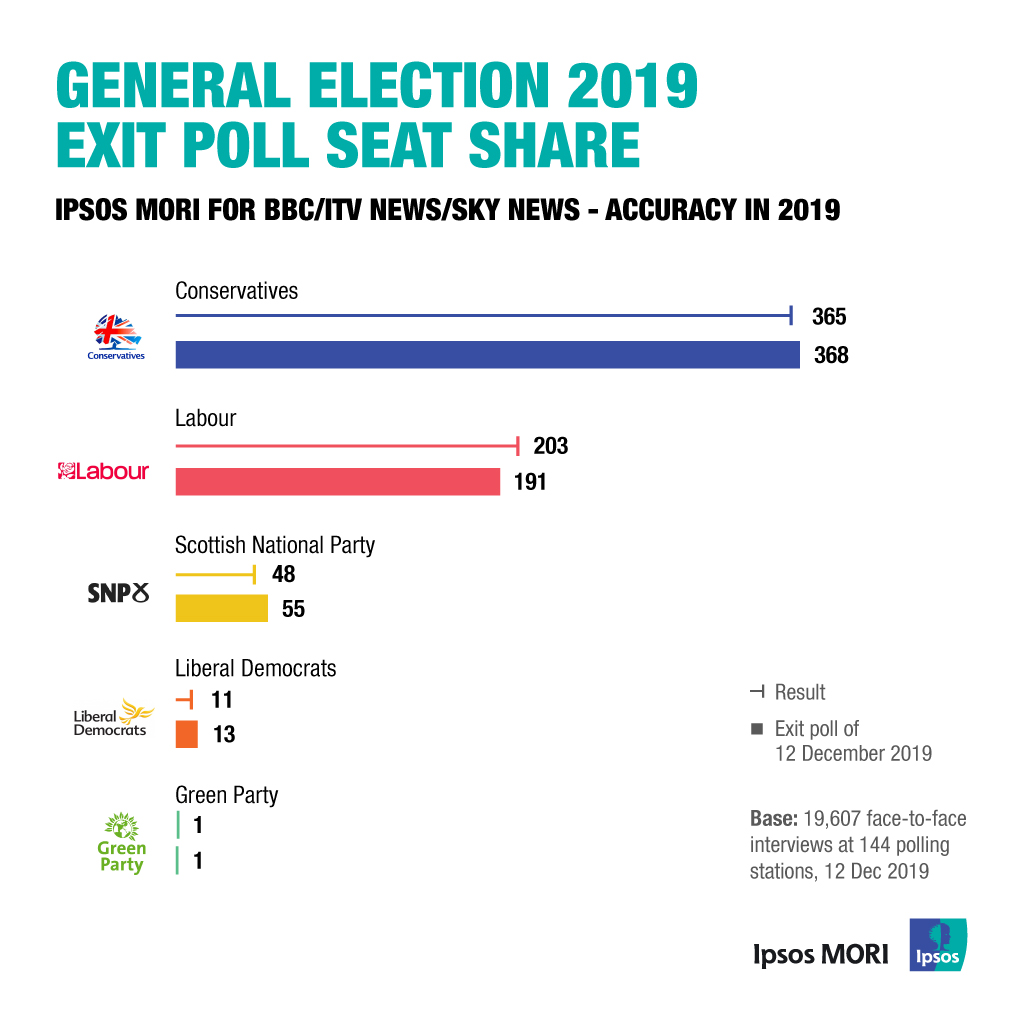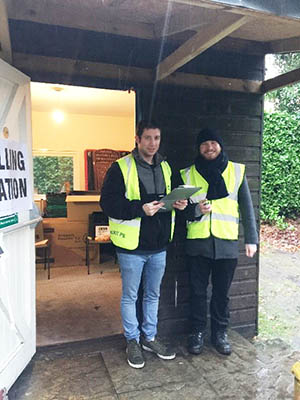 The exit poll is a huge collective undertaking for Ipsos MORI and we drew on more than 1,000 office and field staff to meet the challenge.
Teams of interviewers are required to be present at 144 polling stations for the entire time they are open to voters: 15 hours in total.
The added complication this time was winter weather – in the first December election since 1924 our teams battled the cold, dark and wet to collect more than 23,000 interviews.
The telephone centre team in Edinburgh and our data processing colleagues in London were central to delivering the data to Sir John Curtice and the joint BBC/ITV/Sky News team. At regular intervals our interviewers in the field would phone back results to the telephone centre in order for them to be processed and then delivered to the analysis team.
The Exit Poll is a unique project, which stands alone in terms of the impact it has at 10pm on election day. Thanks to the efforts of colleagues across Ipsos MORI, we were able to provide high-quality data which - once again - reinforced the Exit Poll's reputation as the gauge to how Britain has just voted.