Mystery Shopping
Mystery Shopping
OUR SOLUTIONS
Face to face mystery shopping can resume under new Market Research Society (MRS) Guidelines - see below
Ipsos is the largest Mystery Shopping provider in the world. We specialise in Customer Experience, Product Recommendation and Compliance programmes.
We have vast experience across numerous sectors including Automotive, Financial Services, Foodservice, Healthcare/OTC, Luxury, Petroleum, Public Services & Utilities, Retail, Technology, and Transport, Travel & Leisure.
Our Mystery Shopping solutions include:
Customer Experience
We monitor every touchpoint interaction that customers have with your brand, products and services and reveal how your employees engage with your customers.
Product Recommendation
Recommendation of a brand is proven to deliver a positive uplift of the brand's overall market share. We show you where and how your brand is recommended.
Compliance
We track compliance with legal requirements and service standards.
We deploy trained mystery shoppers to assess organisations' physical locations, websites, apps, contact centres and social media. These shoppers browse or buy products and services, and complete a pre-defined questionnaire, assessing the extent to which promises are being kept.
Our Mystery Shopping specialists analyse the data gathered, integrate them with other research insights, bring the information to life through dashboard reporting, video and storytelling, and make business impact recommendations.
Depending on your objectives, we recommend the most appropriate Mystery Shopping approach from Shopper Experience (detailed, task-oriented assessments requiring highly trained shoppers), to Micro Shops (brief, tactical mystery shops deployed and reported with quick turnaround) – with crowdsourcing as an option for mass volume, short questionnaire projects.
Sophisticated technology platforms (enabling mobile data collection, real-time feedback, best-in-class reporting and video feedback) form a key part of our services, as do analytics and advisory, including training programmes and service design workshops.
Consumer Health & Safety Index
Insights from Ipsos' Consumer Health & Safety Index will empower your brand to build public trust by helping you:
Understand what makes consumers feel safe in your stores.
Comply with regulations to keep stores open and consumers feeling safe.
Find out more about Ipsos' Consumer Health & Safety Index
New guidelines have been issued by the Market Research Society (MRS) that allow the resumption of face to face mystery shopping.
The aim of the document is to interpret current UK government advice into practical guidance for practitioners when undertaking face to face mystery shopping projects, but as the COVID-19 pandemic continues to evolve and we enter post-lockdown, we will obviously continue to update and follow government guidance about social contact and social distancing.
When undertaking mystery shopping we will also undertake a risk assessment of any proposed exercise, which will involve discussing with clients the outcome of the assessment and agree any mitigations to be undertaken including adapting the research design to reduce COVID-19 risks, exposure and infection.
We promise Mystery Shopping programmes that deliver better design, better execution and better impact across the world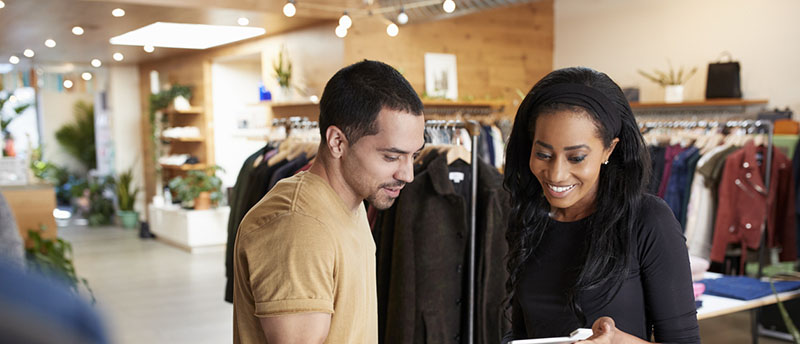 Find out more