Tracking our Great Escape – Media Consumption
Cutting to the chase, we are under a lot of stress right now.

How are Americans finding peace in today's stressful times? New research from Ipsos confirms that we are escaping to media, with our top 2 methods being listening to music (57%) and watching more videos online, streaming or TV (48%).

In this paper, we continue our examination of the data, taking a closer look at how and why viewers are consuming media.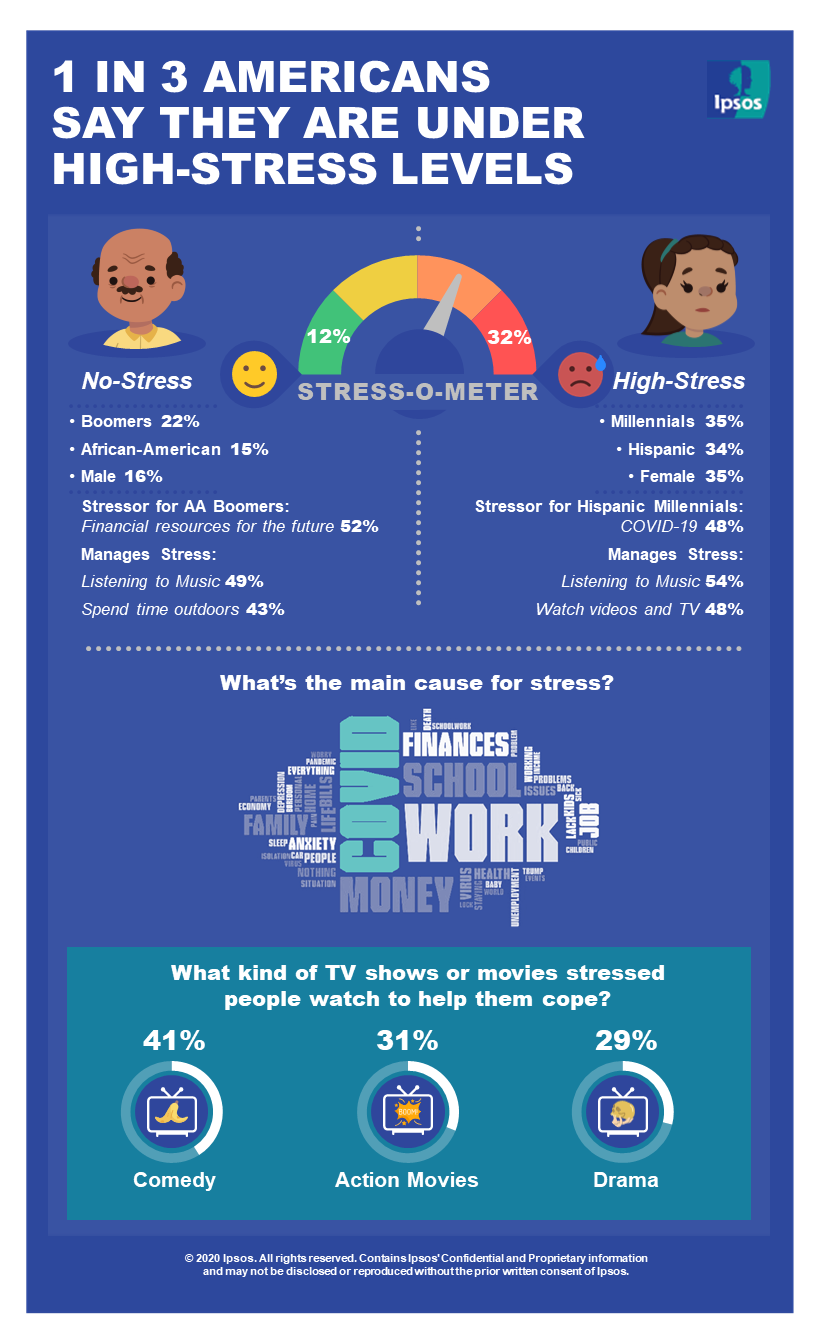 Read more on: The Demographic Gaps of Media as a Stress Relief