eMarketer, March 26, 2019 – Managing kids' screen time is a source of stress for parents. A majority see social media as more harmful than beneficial. And many parents with young children feel the same about smartphones.
Ipsos' Janet Oak shares her insights and new data with eMarketer in their comprehensive report examining the factors (mostly but not all related to digital usage) that make parenthood different today from what it was like for prior generations.
"Often as a parent, a smartphone is mission control. It's how they manage their family's time, and resourcing, and coordinating transportation, and looking for advice, all those kinds of things. So some of it's mandatory to being in charge of a busy household." – Janet Oak
But there's more to parenting than the digital challenges. There's paying for college. According to an Ipsos study commissioned by Sallie Mae, the largest chunk of money (34%) comes from parents' income and savings.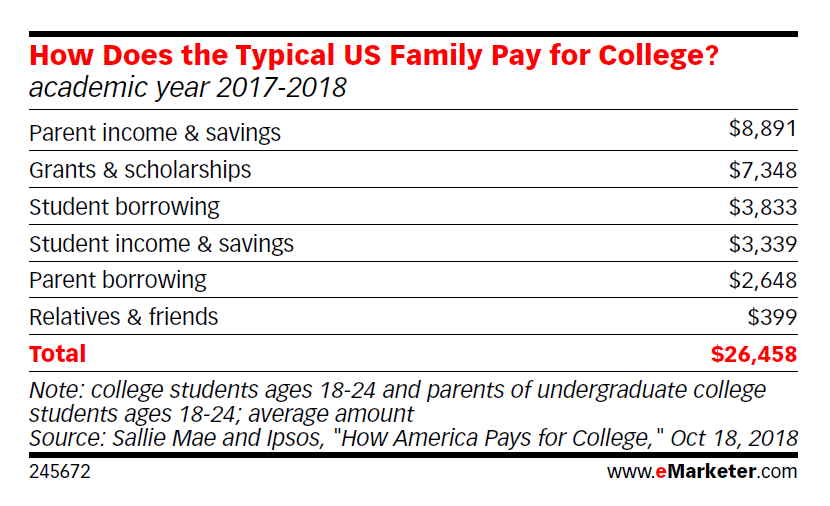 For more insights from this report, please visit the eMarketer website.
Or, read our GenPop article exploring this topic further.