AI Meets Consumer Insights: Welcome to the era of AICI
More data sources, processed by teams of human and machines, bring AI-enabled consumer intelligence to the enterprise.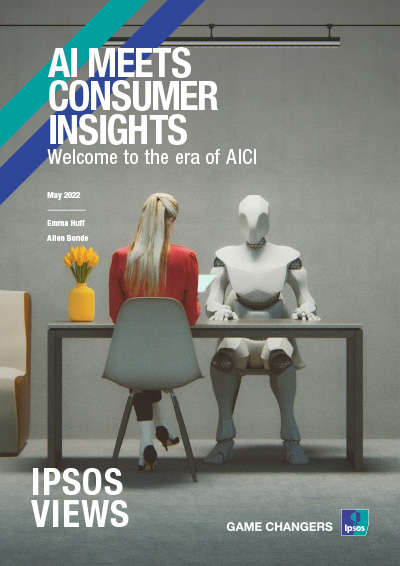 Today's demands for greater speed and agility have put more pressure than ever on marketers and insights pros, not only to keep up with consumer behavior, but to stay ahead of it. Add in the need to make sense of online and offline data and the continuing march to democratize data science, and we have the perfect storm in the world of consumer insights.
To help brands grapple with the volume of consumer-generated data - and make better, faster business decisions - a new breed of AI-enabled consumer intelligence (AICI) solutions has come on the scene. Unlike traditional social listening vendors, AICI platforms harness data from multiple sources (social, search, survey, and more) and apply advanced AI and data-mining algorithms to uncover predictive and prescriptive insights.
While social media and corporate marketing teams have always recognized the value of social data, AICI has pushed it up the value chain to become a key input in market-moving and revenue generating decisions – and a critical component of enterprise insights initiatives.
These solutions extend the value of consumer-generated data beyond just market research and customer insights teams, providing actionable insights throughout the enterprise to users who include product and innovation teams - and even creative agency partners. They enable teams to move from reactive monitoring of behaviors and trends to proactive and predictive decision-making.
AICI complements traditional market research techniques like surveys and customer interviews by providing access to real-time data, online signals, and predictive capabilities.
In this paper, we discuss how AI is bringing new solutions and new insights to enterprises and set out the benefits of joint human-machine intelligence teams to supercharge the speed, scale, and accuracy of consumer intelligence. Individual organizations will need to pick their own path to AICI based on their particular focus, functional needs, and ultimately, their current digital and data maturity. This paper also provides guidance for brands looking to adopt and roll out AICI based on their current resources and insights aspirations.