Is There a Target Market for Electric Vehicles?
Who is the target consumer for Electric Vehicles? What are the levels of acceptance and adoption? Ipsos wanted to know so we went under the hood to find out (actually, we plugged in)!
While the adoption of Electric Vehicles has been slow to start, our research confirms that Electric Vehicles do represent a strong opportunity for OEMs, so long as they are marketed to specific sub-segments to maximize their appeal. Read more about the methodology we applied, and the recommendations we believe will drive product adoption.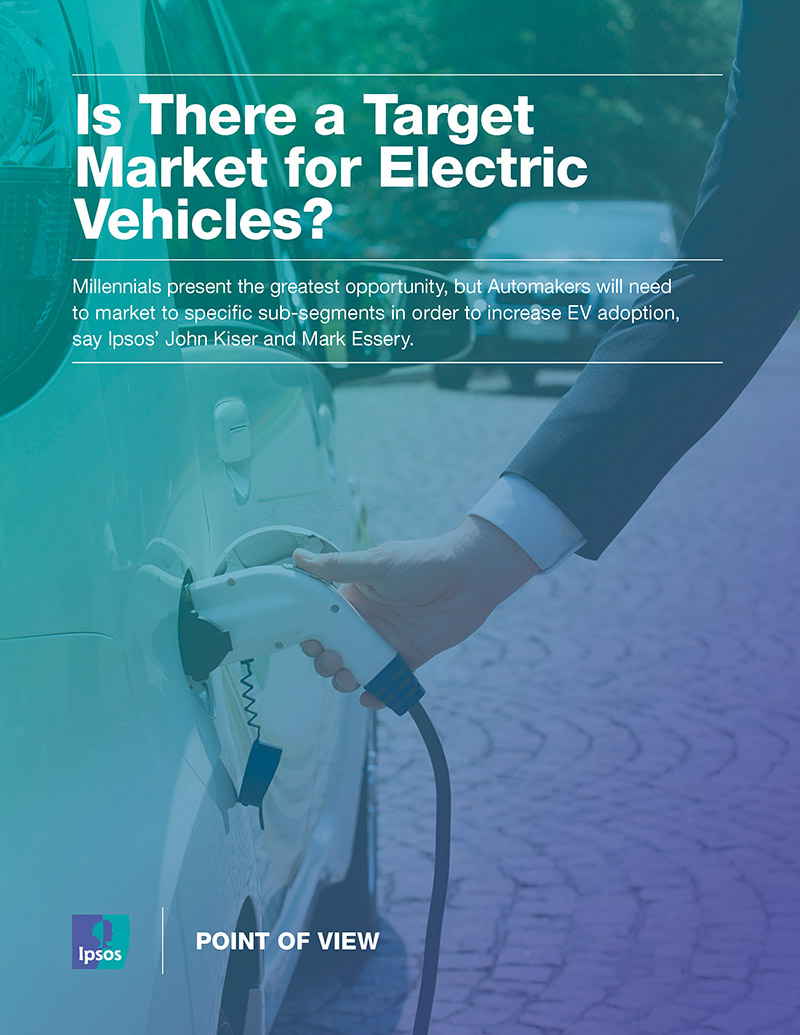 Download