ESG: The Corporate North Star
The Purpose of purpose: having a clear vision about the kind of company you are is increasingly important in the 'war for talent', among generations who want to make a difference in their daily lives.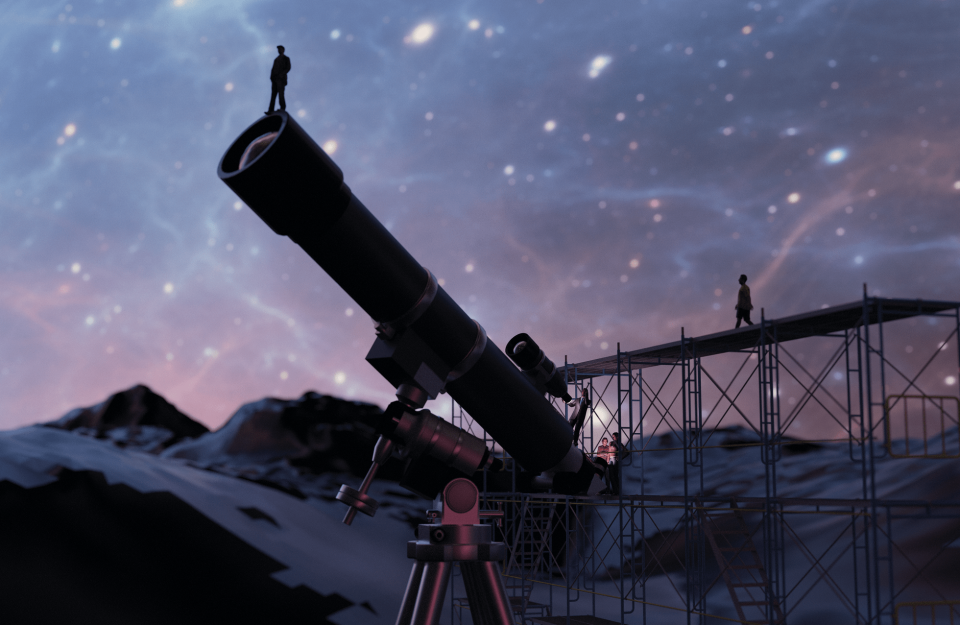 For Reputation Council members, corporate purpose is both an internal rallying cry and a public statement of why a company exists, beyond financial value creation. Its worth lies in its ability to mobilise people around a common goal that reinforces culture and, in turn, boosts performance and growth. Council members also believe that having a clear vision about the kind of company you are is increasingly important in the 'war for talent', among generations who want to make a difference in their daily lives.
"Corporate purpose is much more about, 'How do you define why you operate?' What's the leave behind you want to have in the world? Why are you here to do business?"
While having a broader purpose is expected, companies also need to be selective about the issues they get involved with. Only 9% of Council members think that addressing society's problems is solely the esponsibility of government; however, they are also keenly aware of the risks of being drawn into increasingly polarised socio-political debates.
"Should we take a stance on Roe v Wade? From a corporate perspective there is nothing in our business to say that we should take a stance. There is no clear morally correct side but sometimes there is a clear right and wrong, even if it is difficult."
How ESG relates to purpose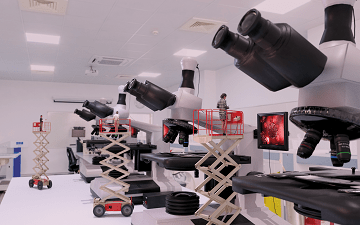 ESG is increasingly the execution of corporate purpose. It is the expression of how this vision is incorporated into business planning and aligned with day to-day activities. If purpose is the north star for everyday decisions, ESG criteria are how businesses are evaluated and held to account for those choices.
"Purpose is your company being defined based on how you are going to deliver a constructive social or environmental impact. It is around your definition of the company. ESG is a set of standards created and imposed, mostly based on risk to your company that is part of the financial reporting technocracy."
Global events have elevated ESG
The series of environmental, social, and political shocks that have ricocheted across the globe – the Covid-19 pandemic, climate catastrophes, the war in Ukraine, supply chain disruptions, culture wars, commodity price spikes and subsequent inflationary tensions – have heightened expectations of corporates and shaped how their ESG actions and ambitions are now judged.
"There were periods of time where it was easier to get a get away with greenwashing, woke washing. We want to call it purpose washing. You know you can tell where the boundaries were where we could get away with things… I think it's becoming increasingly more difficult, as it should."
ESG is omnipresent
ESG obligations have forced firms to be more agile to get ahead of potential issues. The consequence has been the permeation of ESG considerations into every aspect of the corporate communicator's day. ESG is the red thread that runs through everything that they do, as they seek to protect and maintain their firm's social licence to operate.
"A few years ago, our corporate level communication on ESG was only the Annual Sustainability Report, in recent years nearly half of the communication is related to ESG."
"I do think ESG is 90% of our corporate reputation, probably. I do think it has a really big influence."
"Performance that doesn't deliver on ESG requirements is not going to be tolerated either and there is a pretty good example of that in terms of the horrendous war in Ukraine where many companies did the right thing and divested, or sold down pretty quickly, they had no choice, it wasn't going to be possible for them to continue and just ignore what was happening on the ground."
More than half of Council Members say that ESG has fundamentally changed the way their business operates, while four in five believe that poor ESG performance now has material consequences.
Has ESG fundamentally changed the way our business operates?
Does poor ESG performance now have material consequences?
In the past, there was perhaps greater latitude for companies to merely link their corporate responsibility communications to their ambitions. But today, they face much greater pressure to tie communications to measurable behaviours. This is an important shift and has laid bare the very fundamentals of ESG – what it really stands for and what it delivers. For some Council members, there are structural questions still to be answered: "I'm fascinated with the culture and rhetoric of ESG. ESG has become a problematic organising principle for corporations. It's an artificial construct; there's no inherent logic to either of the three elements or combination and people accept it as a natural or sensible organising force for collective and corporate decision making."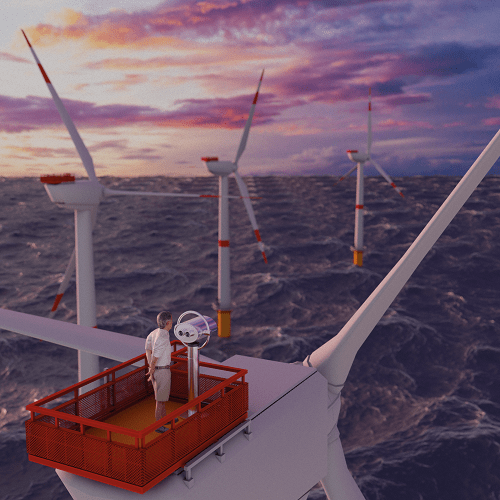 Three uncomfortable truths about ESG
The measurement maze
Half of Council members report that keeping up with ESG rules is a big headache. Verification is a challenge, because frameworks designed to help report progress on targets and achievements lack standardisation and therefore disclosure can be subjective and open to different interpretations.
For example, ratings agencies attribute a risk rating based on self-disclosed company data and information. As companies employ a wide range of different ESG metrics across multiple categories, this makes comparisons challenging and, at times, questionable.
"Part of the challenge is that there are no definitive objective criteria [for measurement] – a lot of it is subjective. We report some things that are useful for ESG investors to evaluate, but it is communications dependent and often in the eye of the beholder."
"The absence of targets and progress versus those targets means you are inevitably going to face accusations of greenwashing: 'lovely commitments but actually there is no reality to what we are doing'. Having that data assured and being reliable is going to become increasingly important."
Is keeping up to date with changing ESG rules and standards a big headache?
Others such as PwC have noted that the social components of ESG issues, because they are often less tangible than the other elements, can be the most difficult for stakeholders to assess and for companies to show progress. Inclusion and diversity is a case in point, with metrics that are often less mature and harder to define. Council members are split on the extent to which big business takes boardroom diversity seriously; two in five say it still does not (down from half in 2019), with the same proportion believing it does.
Does big business still not take boardroom diversity seriously?
Climate change is a tough one. We just measured our carbon emissions, and our greenhouse gas emissions and I don't know how to compare them to anything. It's very hard to find a point of reference.
The regulatory tidal wave
Regulation is moving at pace. The EU's Corporate Sustainability Reporting Directive and in the US, the Securities and Exchange Commission (SEC) proposition, requires listed companies to report on climate-related risks, emissions and net-zero transition plans. In addition, the emerging classification system, the EU taxonomy for Sustainable Activities, aims to help investors make greener choices. Many of our Council members feel like they are continually catching up. As ESG reporting becomes more mandated and greater demands are placed on companies to disclose information the pressure on communicators increases.
"There are regulatory implications for all of this as well. So some of this is voluntary, but some of this is mandatory from a disclosure standpoint. That's a whole new world, but to the extent it's up to us, we're trying to stay focused on those things that make the most sense."
"CSR which was more of a 'nice to have', it was something you could choose to do if you wanted to, had money to, whereas now ESG underpins a lot of your purposebased activities because there are a lot more standards in place, a lot more expectations on reporting and I can only see that increasing in the future."
The supply chain dependency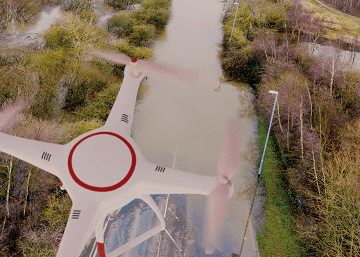 The largest part of the climate risk challenge lies in the supply chain. There is a sense among Council members that this has not yet been credibly addressed. Reporting on Scope 3 emissions (the activities from assets not owned or controlled by the reporting organisation) pose the greatest test for the large enterprise. Firms who are responsible for complex supply chains are only as strong as their weakest link.
"The shift to Scope 3 reporting will be challenging: requirements to ensure that your supply chain is carbon neutral by 2040 means it is now going to be about making difficult choices on products, production, supply chains, the way we operate, our offering in general and some of these choices are not going to be easy and will be difficult to communicate. I don't see many companies saying how they are progressing with these commitments."
What does ESG success look like?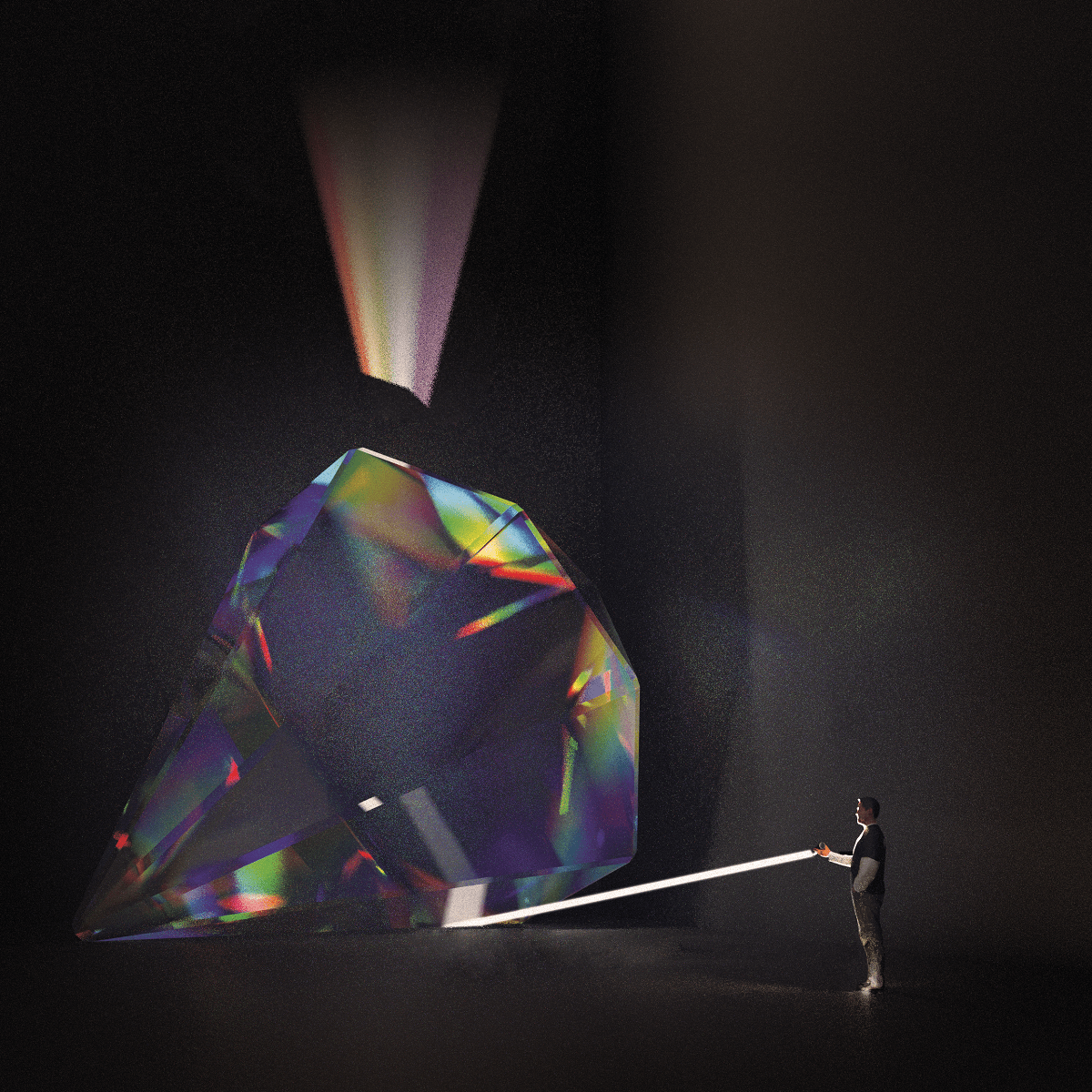 ESG is increasingly central to how corporations are assessed as an employer, as an investment choice, as a good citizen. But there is a view that progress is slow because many organisations have yet to embed ESG directly into corporate strategy.
What advice do Council members have on navigating this route at whatever stage of the journey you are on?
"Sunlight is the best disinfectant" – transparency is critical. Be open about commitments and the bumps along the road towards achieving them
Hire specialist and dedicated resource. This signals commitment. Chief Sustainability Officers provide communications functions with more concrete outputs to work with
Decentralise and broaden ESG responsibility for a more cohesive, agile and reactive approach
Recognise the permanency of the campaign – crusade relentlessly and widely but selectively. There is no requirement to make every principled stance public
Instil and inspire a common purpose. You will be judged on your ability to mobilise your workforce around your strong sense of purpose
Do not rely on annual sustainability reports alone; expectations have evolved, and an integrated approach is required
Think about workplace balance. The growth of digital natives in the workplace puts transparency and social justice high on the agenda
It is the steady drumbeat of delivery, not statement of ambitions, that will determine success on net zero
Think carefully about carbon offsetting. Are you simply conscience-salving?
Are the issues you champion truly aligned and relevant to your purpose, your heritage and what you can credibly deliver?
It seems that the cardinal rules for ESG behaviour are the same rules for all in the digital age: transparency, authenticity and speed. Companies that can achieve this will help to provide a degree of reassurance in a world of growing uncertainty.
---
Quickfire - Purpose
Do too many businesses use the language of social purpose, without committing to real change
7 in 10 Council members still see too much empty, corporate purpose-washing – slightly fewer than 2020's 8 in 10.
However, they do think it's valuable to mobilise stakeholders around an authentic, shared goal. Just 1 in 4 Council members say that purpose statements only really matter to a company's own employees – 7 in 10 disagree.
"Organisations that just stick with a purpose logo or a purpose statement on their website will no longer cut the mustard. The big challenge now is truly hardwiring purpose and strategy together."
Is it the job of government, not business, to fix society's problems?
3 in 4 Council members see a clear societal role for business, beyond the bottom line – on a par with 2019.
63% go further, saying business leaders are overtaking politicians as a force for progressive change in the world – up from 57% in 2019.
Last year, 7 in 10 Council members agreed that the business community has taken a lead in tackling Covid-19. Clearly, they don't expect their businesses to step back onto the sidelines any time soon.
"Who has rescued us from the pandemic? It is Pfizer, it is AstraZeneca, it is Moderna, all these pharma companies which have built this capability that within 6 months of a new disease being found we could deliver multiple vaccines…of course supported by the government and funding and whatever, but it is business that found a solution to it."
Does focusing on purpose distract senior management and their attention to the bottom line?
Do Council members agree with Friedman's injunction, that the sole social responsibility of business is to increase profits?
Overwhelmingly, no: they see this as a false distinction. Profit and purpose are "two wheels on the same cart "; without either one, no business will travel very far.
But Council members are also pragmatic: 6 in 10 agree that, when times get tough, profit will take priority. Even then, businesses must be clear: what about our purpose is negotiable, and what is not?
"It shouldn't be exclusive. A company that does its job well and meets its mission and its purpose should make money. Isn't that what capitalism is about?"
Is society so divided at the moment that companies need to pick a side in order to thrive?
Despite (or because of) increasing polarisation across many social issues, Council members counsel against engaging in divisive 'culture wars'.
Just 15 % say companies need to pick a side – down from 23 % in 2018.
"It is an incredibly polarised environment that we operate in, you have to be very, very open about where you will draw the line and where as a corporate you want to take a stand. You have to be consistent, if you are going to cross that line, you can't row it back."
Table of content
---