Features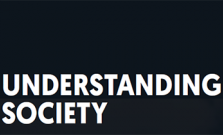 Discover Understanding Society
Through Understanding Society, we see society through the broad range of social and political research we and others conduct, in the belief that this leads to better politics, policy and practice.
RT @sarah_knibbs: My team @ipsosmori is looking for a Senior Research Executive to work on quantitative and qualitative research and evalua…
12:39 PM - 20 August 2019
At Ipsos, we are passionately curious about Society, Markets and People.
"Game Changers" – our tagline – summarises our ambition:
we provide true understanding and make our changing world easier to navigate,
so that our clients can make faster, smarter and bolder decisions.