Features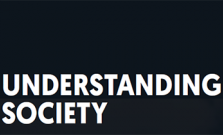 Discover Understanding Society
Through Understanding Society, we see society through the broad range of social and political research we and others conduct, in the belief that this leads to better politics, policy and practice.
RT @therealprmoment: The Global Reputation Forum event - Speakers from @SkyNews, @Greenpeace, @IpsosMORI and more! https://t.co/fMbaJaicVv
6:46 PM - 23 May 2018
At Ipsos, we are passionately curious about people, markets, brands and society.
We make our changing world easier and faster
to navigate and inspire clients to make smarter decisions.