Features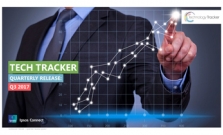 Discover Tech Tracker
Ipsos MORI's Tech Tracker is a quarterly, GB nationally representative research survey which measures the emerging trends and developments in technology.
Renter Sara shares what happens when the #renting process fails #tenants, from a contract dispute to a cockroach in… https://t.co/VdAuShBVeI
3:55 PM - 23 July 2018
At Ipsos, we are passionately curious about people, markets, brands and society.
We make our changing world easier and faster
to navigate and inspire clients to make smarter decisions.