Affluent Americans: 7 Predictions for 2017
Do you want an industry-leading perspective on what 2017 will hold for Affluent Americans, with a particular focus on the emerging trends that offer the biggest opportunities for media and marketers?
This detailed infographic features several trends our research has identified:
The vast majority are optimistic; in fact the song that best describes their outlook for 2017 is Don't Stop Believin' by Journey
They expect that 2017 will be a good year for the U.S. economy, though the results differ by gender (by 10 points!)
However, they are split on whether the election results will be positive or negative
Mobile wallet app downloads are steadily increasing
They want to be healthier, travel more, and make time for hobbies/volunteering
The Ipsos Affluent Survey is the longest-running, most widely-used study of Affluent Americans. For over 40 years, publishers, agencies and brand marketers have used the insights from our studies of the lives, lifestyles, purchase patterns and media habits of financially successful Americans to plot future strategies, products, business development, and marketing communication. Ask us how to become a subscriber today!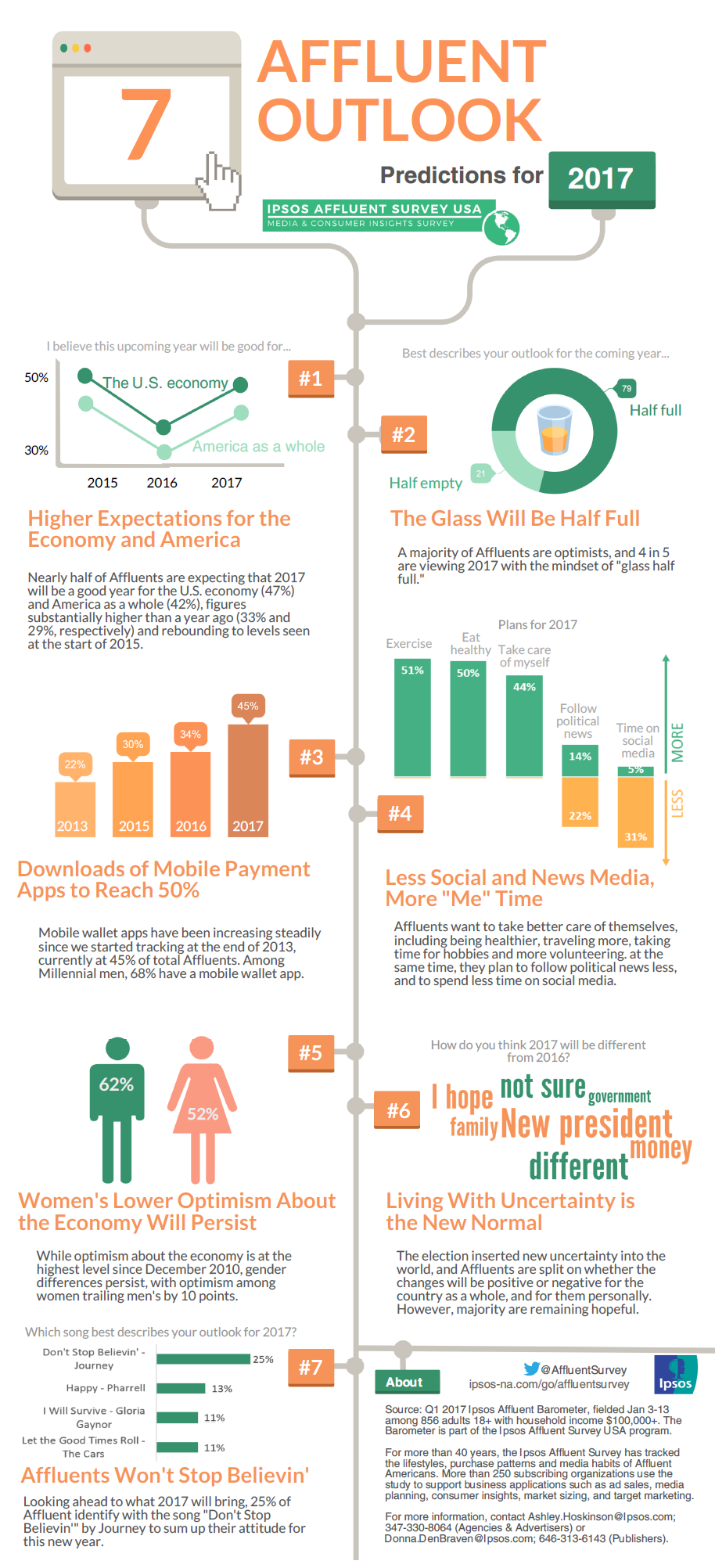 Download