Affluent Americans: Home is Where the Heart Is
It's said that home is where the heart is. This is certainly true of America's Affluent population, whose second largest expenditure overall is related to home and garden.
It might surprise you to learn that 51% take on DIY projects, or that furniture is the category in which they most outspend non-Affluent (by more than 3 times). In this infographic, we share more insights from the Ipsos Affluent Survey, the longest-running, most widely-used study of Affluent Americans. For over 40 years, publishers, agencies and brand marketers have used the insights from our studies of the lives, lifestyles, purchase patterns and media habits of financially successful Americans to plot future strategies, products, business development, and marketing communication. Ask us how to become a subscriber today!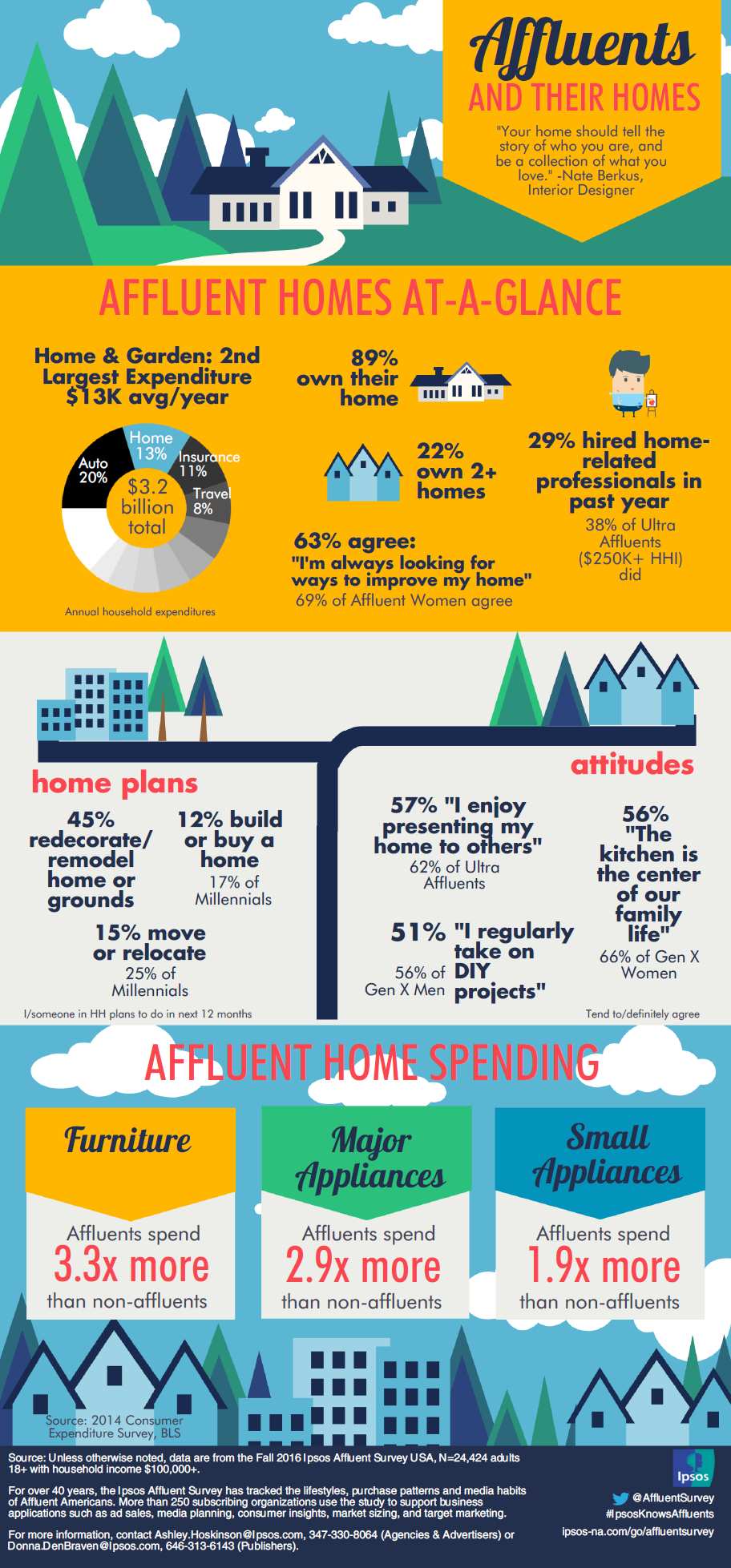 Download