Transforming Healthcare through Patient Experience
If you are committed to helping transform the health care environment and need proven insights to uncover opportunities, this podcast series is for you.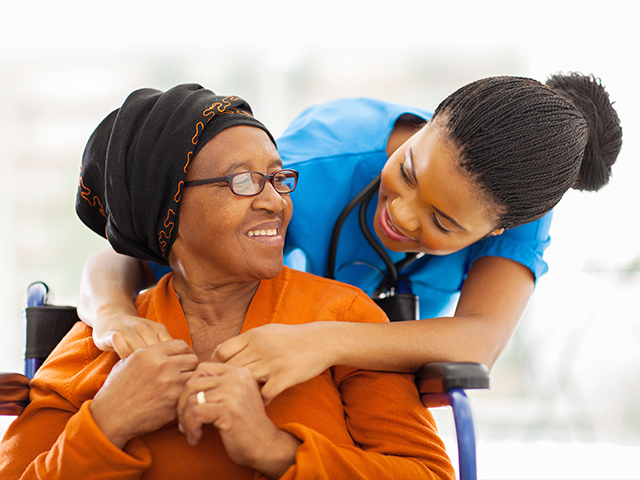 On November 8, Ipsos was pleased to host a symposium on "Transforming Healthcare through Patient Experience: Going Beyond the Score to Better Care and Better Health" in Washington, DC. This half-day complimentary symposium brought together federal officials and leaders in health-related agencies, hospital administrators, providers and patient advocates, to share how they have transformed healthcare for the good of the patient.
The presentations were recorded and are available now for sharing. Please contact us if you have any questions regarding the subject matters featured by our esteemed guests and speakers.
Intro: Dr. Clifford Young
Cliff Young is President of Ipsos Public Affairs in the United States, and he also leads Ipsos' global election and polling risk practice. He is a polling expert with specialties in social and public opinion trends, crisis management, corporate and institution reputation, and elections. Cliff walked the audience through the current environment in which healthcare practitioners are operating, contextualized decision making and data analytic techniques for these uncertain times, and discussed how to bring data together to better optimize decision making.
---
Keynote: Dr. Kate Goodrich
Dr. Kate Goodrich, MD, MHS, is the Director of the Center for Clinical Standards and Quality and the Chief Medical Officer at the Centers for Medicare and Medicaid Services (CMS). She began with highlighting CMS' objectives around developing and refining meaningful measures, addressing how these should be meaningful to both patients and providers and high-impact when it comes to health and quality improvement. Dr. Goodrich then covered patient reported outcomes and patient reported measures, discussing some of the challenges that CMS is working to address and highlighting what's coming next in terms of implementing and using these measures.
---
Panel #1: Lessons Learned in Patient Experience
Patient experience as a concept has evolved within the health care sector. Speakers shared some key lessons learned on how to improve patient experience across care settings, and identified some strategies that can be used to overcoming resistance to practice changes in support of a better care experience.
Panelists:
Tom Valuck is a partner at Discern Health, a health policy consulting firm that works to enhance the value of health care services through quality-based payment and delivery models. Some of his recent work includes facilitating the exploration of next-generation quality measurement and accountability models for health care delivery systems.
Linda House is the President of the Cancer Support Community, a nonprofit organization dedicated to ensuring that all people impacted by cancer are empowered by knowledge, strengthened by action, and sustained by community.
Kimberley Marshall-Aiyelawo is the principal scientist for a large-scale health survey program measuring military beneficiary experience with care within the Department of Defense, Defense Health Agency.
Craig Deao is a senior leader, managing director, author, and national speaker for Studer Group and Huron. He works with medical staffs and healthcare executives to create highly reliable organizations where employees want to work, physicians want to practice, and patients want to receive care.
Omar Pedraza (Moderator) is a Senior Research Manager at Ipsos where he leads and contributes to research around patient experience and quality improvement.
---
Panel #2: Using Measurement to Improve Care
Panelists discussed most recent approaches to measuring patient experience through surveys, how to engage and involve clinical providers and patients into measurement issues on patient experience and patient-centered care, and strategies for keeping patients and the delivery of quality at the center of measurement.
Panelists:
Josh Seidman is Senior Vice President at Avalere Health where he advises clients on health delivery and payment innovation with a focus on using information technology to guide value-based care models.
Richard Bannick currently serves as Deputy Division Chief of the Decision Support Division in the Defense Health Agency and supports initiatives related to patient experience measurement. 
Alan Roshwalb is a statistician, survey methodologist, and Senior Vice President at Ipsos where he has advised on patient experience studies for over 25 years.
Beatrice Abiero (Moderator) is a demographer and health specialist serving as a Research Scientist and analytic lead on a large-scale patient experience study at Ipsos.
---
Keynote: Jennifer Purdy
Jennifer Purdy leads the Veterans Patient Experience Program (VA PX), a part of the Veterans Experience Office (VEO) that focuses on ensuring Veterans a consistent, exceptional experience across the Veterans Health Administration (VHA). In this keynote address, Jennifer Purdy took the audience through VA PX's Journey over the past few years, explaining the Veterans Patient Experience Framework and the foundational tools and initiatives developed for roll-out. She also explained the structure and success of the implementation of the PX program in VHA, highlighting some specific examples of VHA facilities that have seen measurable success and where employees have begun their own initiatives.
---
Panel #3: Innovation Panel
Panelists discussed technological and other innovations that impact patient experience. Specifically, what has worked well, what hasn't worked well, what's unknown, and what's the path forward.
Panelists:
Doug Cottings is the Staff Vice President of Market Strategy & Insights at Anthem Blue Cross Blue Shield. He leads a team of research experts who specialize in working with internal stakeholders to help them improve Anthem's consumer centricity and competitive advantage.
Barbara Barry is the Design Strategist for the Mayo Clinic Center for Innovation where she leads strategic vision for design and serves on strategy, operations, and leadership groups. She has also led human-centered design projects to improve young adult health and co-designed patient-centered care models for emerging markets.
Kevin Heath currently serves as a Medical Director within the Enterprise Clinical Performance division of Optum Care, where he leads a team of clinicians in performing clinical chart review in major markets across the United States. 
Katie Ziemer (Moderator) is a licensed clinical psychologist and an associate research scientist at Ipsos where she co-leads the Behavioral Science Community of Practice at Ipsos.
For more on this topic, please read our magazine Understanding Society: The Patient Experience