General Election 2017
A consolidated view of Ipsos polling and analysis of the 2017 UK General Election with our key long term social and political trends.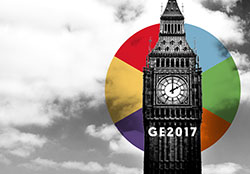 This page consolidates all our latest polling, analysis and trend data for General Election 2017. For further information, please contact a member of the team using the details below.

 
Infographic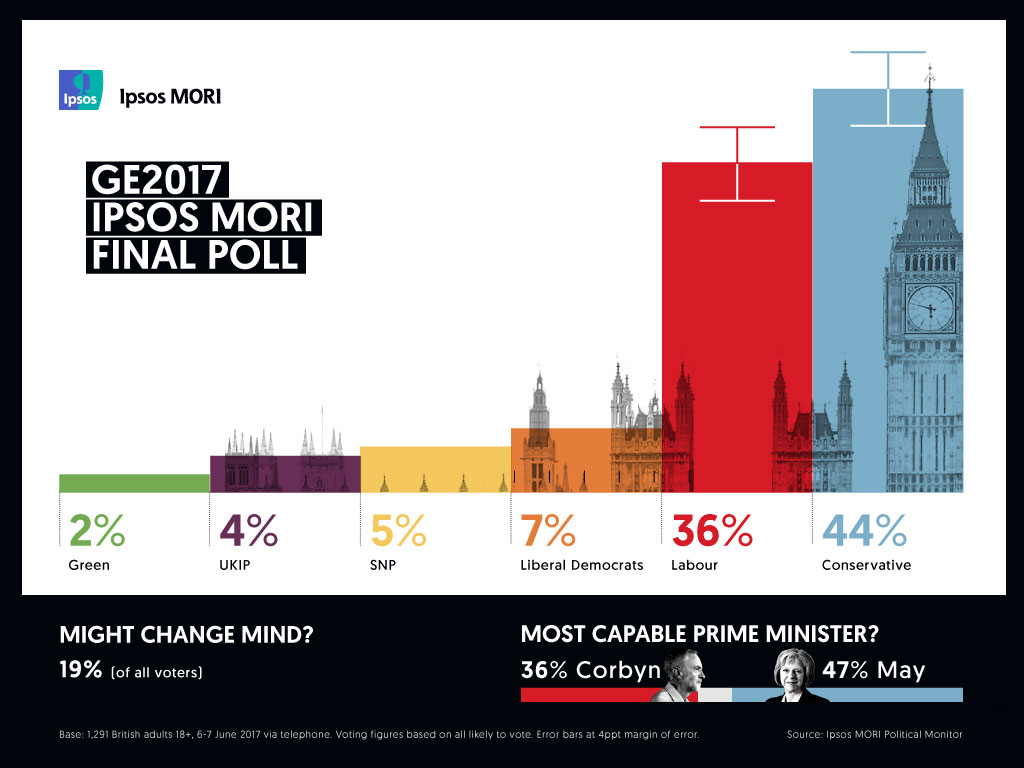 Latest polls
Comment & Analysis

Long Term Trends

Experts
Ben Page | CEO, Ipsos | 020 7347 3000
Bobby Duffy | MD, Social Research Institute | 020 7347 3267
Gideon Skinner | Head of Political Research | 020 7347 3260
Kully Kaur-Ballagan | Head of Race, Faith and Social Cohesion Research | 020 7347 3177
Claire Emes | Head of Ipsos UU | 020 7347 3063
Dr. Roger Mortimore | Director of Political Analysis | 020 7347 3218
Glenn Gottfried | Research Manager, Political Research | 020 7347 3942
Press
Hannah Millard | Head of Media Relations | 020 3347 3452