How will we fill caregiver demand as more people age in place?
In just eight years, all of America's 73 million Baby Boomers will be at least 65 years old and most want to age at home. What the Future spoke with Ramsey Alwin, president and CEO of the National Council on Aging, on what that means for the demand for labor and in-home eldercare services.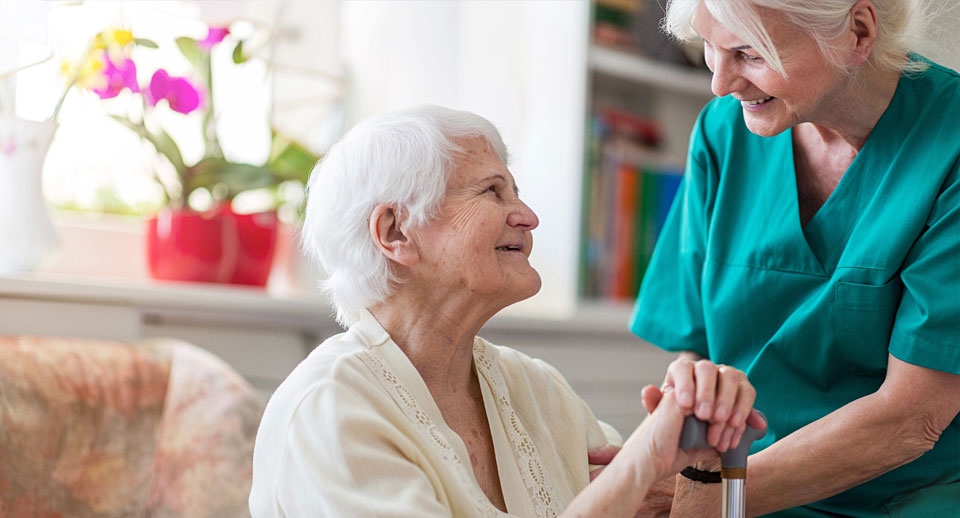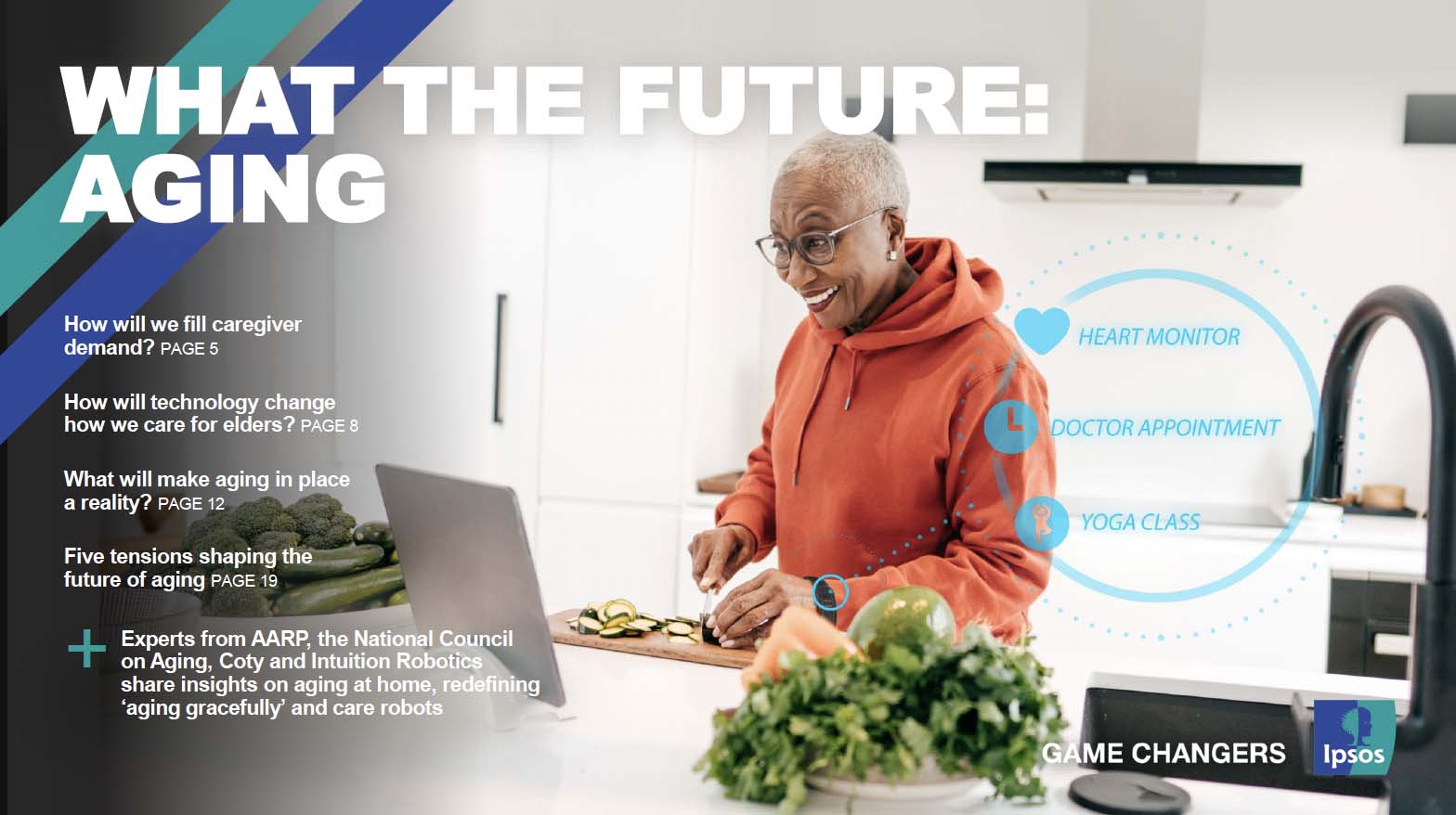 By 2034, older adults will outnumber children under age 18 for the first time. That means the demand for labor and in-home services and supports for elders is only going to soar, says Ramsey Alwin, president and CEO of the National Council on Aging.
Meanwhile, aging organizations warn that a caregiver workforce shortage is growing. Alwin explains how the gap will affect families and how technology could and should help.
Kate MacArthur: Is there really a crisis in home caregiving?
Ramsey Alwin: There's absolutely a crisis. Everyone, increasingly in light of the pandemic, wants to age at home in the comfort of all that they have enjoyed their entire life and in their community and with loved ones. The fact of the matter is, though, there is not enough labor force to support it, not enough public policy in place to truly support it at the rates in which older adults of today and into the future will desire and demand.
MacArthur: What happens if we don't fix this?
Alwin: The pandemic, in particular, has demonstrated without care work, there is, is no other work. And for us as workers, if we don't have that care, if we don't have that additional help, if we don't have that bandwidth to provide them the assistance they need to age well, then it has an impact on us. We've really seen that care work is so essential. And ensuring there's access to care work in home services and supports is a middle-class issue. It's an employer issue.
MacArthur: What are the options for families?
Alwin: That often means trade-offs for those individuals in order to give their loved one the quality of support. They are often taking time off work, maybe leaving work earlier than expected in order to provide care.The demand for labor and in-home services and supports is only going to soar. So, this idea that it's an individual responsibility, an individual family's responsibility, we've transcended that. If we don't make the investments in providing the right supports for individuals to receive the in-home services and supports, ultimately there will be a cost to the system that's even greater. Greater health issues will become problematic; additional poverty numbers will soar.
MacArthur: We're seeing all kinds of artificial intelligence from monitors and sensors that you can put into the home, to care robots. What do you think the most promising options are in the next three to five to 10 years?
Alwin: I would hope in the next three, five, 10 years, we're really making use of geosensors and monitors in a way that we can be able to catch some of the preventative signs in order to stave off some of the significant health issues that can ultimately take a turn for the worst. My hope would be we make the right investments so that telemedicine is equitably accessible and available to all.
MacArthur: How realistic is it to think that people will let robots do some caregiving, and what kinds of care do you see them realistically providing in the near- to mid-term future?
Alwin: I'm watching closely and with a little bit of skepticism. We want to make sure that we're testing them appropriately with different types of demographic groups, with different types of cognitive and physical impairments to make sure we're running the traps of all the risks that may be associated with automating some of these incredibly important tasks. However, there are simple ways that we can use technology, as simple as iPhones, sensors, monitors, to be able to automate just the reminders necessary, the checking in on different vitals, so that we're ensuring that we are providing older adults incredibly important checkpoints to flag when something takes a dip or looks like it's out of the norm.
But ultimately, I'm a big believer in the human touch. When we look at what it means to age well, it's of course the physical elements and the vital elements, but it's also having that deep connection, that companionship, that person to listen and to hear what's going on with the individual that's so important. That's why we need to make the investments in the workforce to ensure that we have enough supply to meet the demand moving forward.
MacArthur: What happens if public policies and financial coverage and support for home care aren't expanded?
Alwin: It would be a significant setback in terms of preparing for the inevitable demographics of Baby Boomers aging, and ultimately in the future, as we look to Millennials and the 90 million Millennials that are likely to live at least 100. 
For more highlights from this interview, please listen to our podinar.