Sports
NFTs, digital media and gambling are increasingly influencing sports and how we will consume them in the future. We explore what this will mean for fans, brands and media.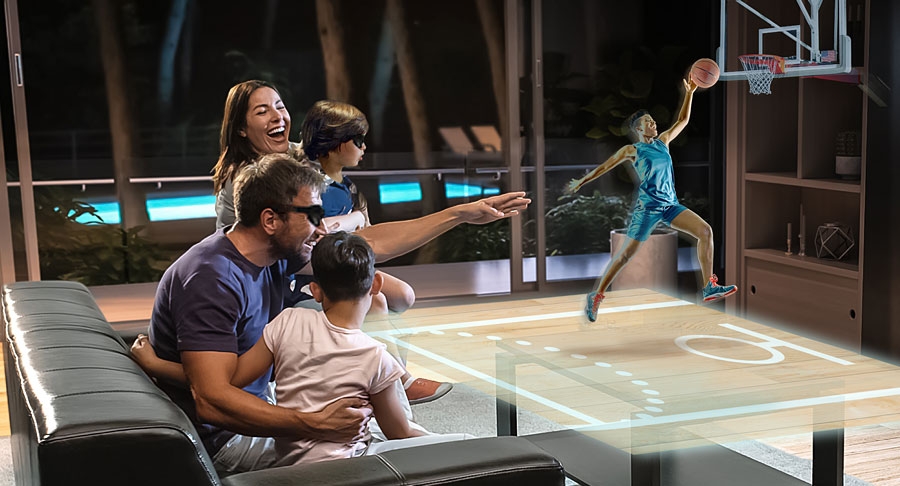 NEW YORK, September 20, 2021 – A trio of macro trends are changing American sports fandom, according to new research from Ipsos. Generation Z is watching and following sports differently than prior generations. Digital collectibles like NFTs, sports betting and competitive video game competitions called esports are shifting the dynamics of sports spectatorship. Yet, gaps remain with inclusion and equality across sports coverage and interests. These changes will influence how Americans consume sports as viewers, bettors, fans and collectors in the coming years, as Ipsos explores in its Sports edition of What the Future magazine.
The driving insight is the sharp decline in relevance of sports TV for Gen Z adults, those born between 1996 and 2003. Just 43% of these viewers report watching at least one of the seven major sports categories regularly on TV. That's a 19% drop compared to Millennials (born 1982-1995) and Generation X adults (born 1964-1981), of which 53% watch at least one sports category regularly on TV. Conversely, 53% of Gen Zers use mobile or the internet to watch sports, versus 46% of Millennials and 27% of Gen X.
In this issue, Ipsos asks media, gambling, esports and digital collectibles experts four major questions about how new forms of sports engagement will impact future fandom:
David Gandler, CEO and co-founder of FuboTV — What will it mean to watch sports in the future?
Laila Mintas, CEO of PlayUp USA — What is the smart bet for how gambling will impact fan engagement? 
Jason Lake, CEO of Complexity Gaming and global head of esports for GameSquare Esports Inc. —How will esports impact traditional sports fandom and marketing?
Caty Tedman, head of partnerships at Dapper Labs —How will the blockchain shape sports fandom? 
Ipsos researchers also contribute insightful commentaries with opportunities for brands to prepare for and respond to the evolution in how people consume sports. They include how brands can help solve the chicken/egg dilemma in women's sports coverage; how the futures of fantasy sports and betting are linked; how brands can apply new insights about celebrity endorsers to esports figures; and how digital collectibles factor into Affluent sports collection habits. 
Read the full issue here. Below are research highlights followed by a topline of the custom survey results for the issue:
38% of Gen Z adults are familiar with esports versus 4% of Baby Boomers and Seniors combined. Yet, 31% of those familiar with esports say they are boring to watch. 23% of U.S. adults say they would watch virtual sports in virtual reality if it were available.
22% of U.S. adults bet on sports using an app or website, with men outbetting women by 3:1. The number of adults ages 18-34 who bet on an app or website is nearly double the national average at 39%.
13% of American adults are extremely familiar or very familiar with non-fungible tokens (NFTs), unique ownership certificates for digital objects on the blockchain. 43% of people with this level of familiarity bought TV and entertainment NFTs, 48% bought sports NFTs, 31% bought music NFTs and 18% bought art NFTs.
9:1 is the ratio of Gen Z adults to Baby Boomers (born 1946-1964) and Seniors (born prior to 1946) combined to have purchased sports trading cards and sports NFTs.
(46%) of Americans agree there needs to be more media coverage of women's sports. Even more (60%) agree, among those that report following at least one sport closely.
Among sports bettors, 59% place bets against teams they are rooting for if they think it will make them money. That figure rises to 67% among those who follow any sport closely. 31% of bettors only follow sports for betting.
78% of affluent collectors with a household income of $125,000 or more buy sports NFTs as investments rather than for the fun of collecting or as a part of fandom. That's nearly three times more than the general population at 24%.
These are the findings of an Ipsos poll conducted between August 5-9, 2021. For this survey, a sample of 2,039 adults age 18+ from the continental U.S., Alaska, and Hawaii was interviewed online in English.
For full results, please refer to the following annotated questionnaire here.