Wealth
America's aging population, growing diversity among the rich and the digital era are changing wealth and luxury in America. Ipsos imagines how these shifts will impact wealth transfer, fiscal policy, retail and luxury through crypto and the metaverse.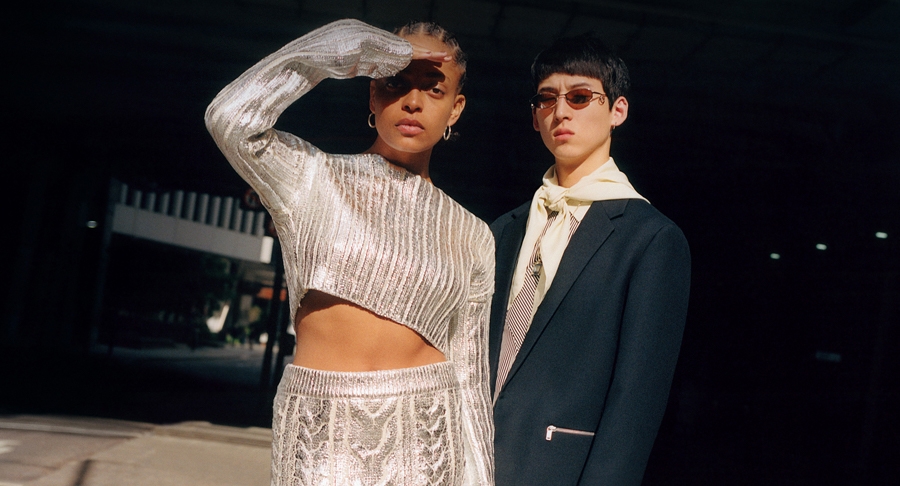 NEW YORK, October 25, 2021 — Most Americans, including the affluent, say the system is rigged to benefit the wealthy and they're more OK with that than one might guess. This unique feature of American society complicates efforts to cure ongoing wealth inequality, even as the affluent are more diversely represented and a mass generational wealth transfer looms. What is changing is how consumers across income groups buy real and virtual luxury products in stores, online and in the metaverse. The digital acceleration will likely have a major impact for how Americans will own, spend and show off wealth as Ipsos reveals in its Wealth issue of What the Future magazine. Read the full issue here.
Ipsos research shows nearly half (48%) of those surveyed with household incomes below $50,000 report that their family's net worth took a hit during the pandemic. By contrast, just 18% of those with household incomes of $250,000 or more agreed, according to Ipsos' exclusive Affluent Survey, the longest-running, most widely-used study of Affluent Americans. The research also reveals that 71% of Americans agree that the system favors the wealthy, including 61% of those with household incomes of $250,000. However, 35% of U.S. adults agree that the wealthy have a duty to support the rest of the people in this country.
To help explore the questions raised by these insights for how people will pass, share, spend and invest their wealth in the future, Ipsos interviews experts in wealth management, financial policy, luxury retail and the metaverse:
Kirstin Hill, chief operating officer, Merrill Lynch Wealth Management — Will impending wealth transfer change the picture?
Karen Petrou, managing partner, Federal Financial Analytics and author of "Engine of Inequality: The Fed, and the Future of Wealth in America"— What role can the Fed play in wealth and inequality?
Jeff Fowler, president of Farfetch for the Americas — What will luxury consumers consume?
Benoit Pagotto, co-founder, RTFKT — What is luxury in the metaverse?
Then, Ipsos researchers project the implications from these shifts for policy makers and share insights for brands to help them participate and support consumers through these changes. They span the role for financial providers in the big wealth transfer, whether inequality will drive policy changes that will impact wealth, how high-end brands can redefine luxury shopping for the digital age, and where luxury brands fit in the metaverse.
Below are research highlights followed by a topline of the custom survey results for the issue:
31% of Americans with household incomes of $50,000 or less say it is their heirs' own responsibility to match or exceed their standard of living. Conversely, 48% of those with household incomes at $250,000 and above agree.
57% of these higher-income Americans and 52% of those with lower incomes agree that people who pay no taxes are selfish. Yet, 34% of those with household incomes of $250,000 and up agree that people who pay no taxes are smart while 21% of Americans with household incomes below $50,000 agree.
83% of Americans don't expect to receive a large inheritance, including 77% of those with household incomes of $250,000 or higher. More Gen X Americans (86%) than Millennials (69%) or Gen Z (70%) generations say they don't expect to receive a large inheritance.
65% of Americans say economic inequality is a major issue in this country. Regardless of race, 64% of Americans agree that the wealthy must be an active part of a solution to economic inequality.
As consumers, luxury shoppers are more likely than the total average of shoppers to use an app to try products and services. For example, 52% of all shoppers are willing to take a virtual test drive through an app. Among shoppers who purchase three or more luxury items, that number rises to 70%.
29% of luxury shoppers are extremely familiar or very familiar with NFTs, the digital items with blockchain-based ownership authenticity tokens. 18% of Americans with household incomes of $100k+ are extremely or very familiar with (NFTs). Interestingly, just 10% of those with incomes between $50,000 and $100,000 are, while 14% of those with household incomes under $50,000 are.
40% of Americans prefer to shop both online and in-store equally, given the choice, if both presented zero risk for COVID-19. Luxury shoppers are far more likely to use an app for trying on glasses (80%) than all shoppers (65%). Similarly, 73% of luxury shoppers will use an app to try on clothes virtually than the total average (54%).
These are the findings of an Ipsos poll conducted between September 10-13, 2021. For this survey, a sample of 1,183 adults age 18+ from the continental U.S., Alaska, and Hawaii was interviewed online in English.
For full results, please refer to the following annotated questionnaire here.