Democracy
This issue is about one main division: party identification, that is, whether we lean red or blue. We navigate this complex political atmosphere, share insights on the future of democracy and what citizens and companies can do to keep it together.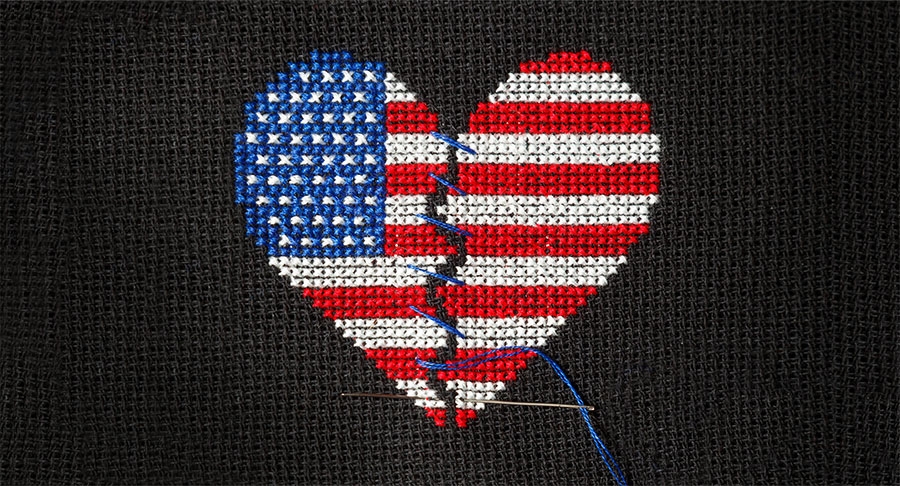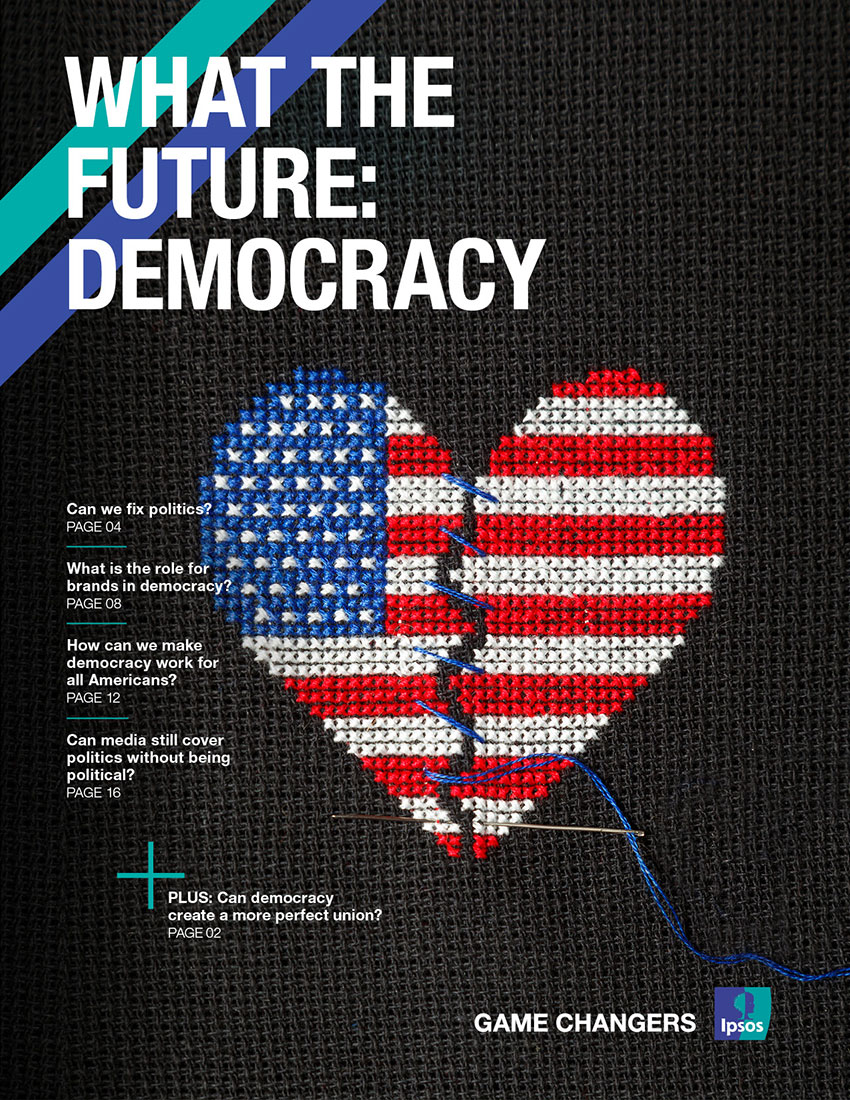 Washington, DC, January 15, 2021 – Americans are divided and America's democracy is in a fragile state, as last week's election protests and capitol siege shockingly displayed. Just 12% of Americans polled characterize the U.S. as unified and only 25% describe our democracy as strong. Political party identification has become the chief dividing line in this new American ethos. Yet, there is hidden common ground among citizens on many Constitutional principles, policies and ideals. These shared beliefs could serve as a starting point to mend divisions and reset democracy to work for all Americans, according to Ipsos' latest issue of What the Future: Democracy.
In this issue of What the Future, Ipsos asks four major questions of the nation's foremost experts on politics, civic engagement, racial equality, and media: How can we fix politics, to what extent should brands support democracy, how can we make democracy work for all Americans, and can we cover politics without being political?
Then, Ipsos researchers share guidance on what these questions mean for consumers, society and brands. Download the Democracy issue. Below are a few research highlights followed by a topline of the survey results:
30% of Republicans say the freedom to practice a religion is the most important right compared to just 9% of Democrats who rank equal treatment and protection as the key right.
82% of Americans support companies giving paid time off to vote or volunteer at the polls, but only 37% support companies providing financial support to candidates or parties.
Just 32% of Americans overall say the people in elected office today are like them and this is consistent for white, Black and Hispanic people. Another 21% say none of those elected today is like them.
Republicans are only slightly more likely (73%) than Democrats (63%) to say that government institutions like the Department of Homeland Security, the U.S. Postal Service and the Centers for Disease Control are more politically biased than they were 10 years ago.
Viewers of Fox News are six times more likely to say that the death toll from coronavirus are overstated than those who get their news from CNN/MSNBC.
90% of Americans say having a democracy where politicians are elected is a good way of governing the country, but 30% say having a strong leader who does not have to work with Congress and elections is a good way of governing the country.
These are the findings of an Ipsos poll conducted between December 1-2, 2020. For this survey, a sample of 1,159 adults age 18+ from the continental U.S., Alaska, and Hawaii was interviewed online in English. The poll has a credibility interval of plus or minus 3.3 percentage points for all respondents.
For full results, please refer to the annotated questionnaire.