Food
Climate change, population and workplace shifts, and continued inequality are stressing our food systems and our ability to afford the food we need. This issue of What the Future: Food explores how robot food farming to food scientists are working to solve those challenges.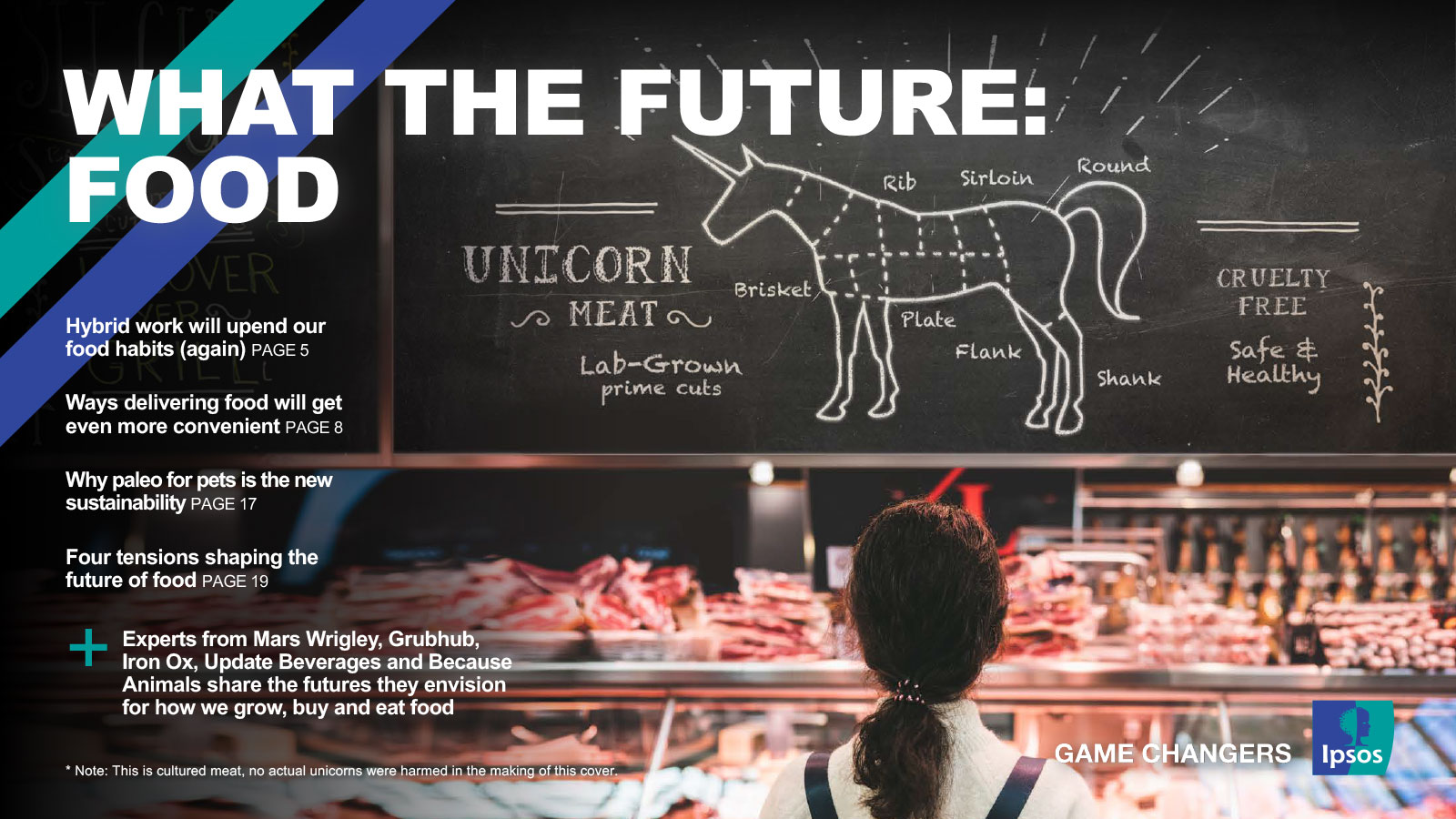 As climate change and technology shape how we produce our food, so too are we developing new ways to procure and consume it. Meanwhile, the pandemic upended many habits. Like we saw in WTF's Earth issue, there is no one solution: we need all the solutions working together. Thankfully, solutions exist, like producing ingredients synthetically and utilizing new farming techniques, which we'll talk about in this What the Future: Food issue. Those advances can lead to replacements for existing products as well as opportunities for innovating new foods and beverages.
But it will take people embracing those changes to succeed. Will they change their diets to protect the environment? If science can recreate what nature makes, will people trust it? If these opinions shift in the future, how will that affect our food supply? How these core tensions balance out will determine the kind of food future we'll have.
Be sure to subscribe to the What the Future newsletter for new topics each month. And join us for our June 22nd Food and Beverage Summit as we lead you through the latest data, panels and insights. Until then, keep reading to see what the experts on consumer products, food delivery, technology, and science envision how we grow, buy and eat food.
Joanna Lepore, global foresight associate director at Mars Wrigley — Hybrid work will upend our food habits (again)
Kyle Goings, director of merchant growth and new verticals at Grubhub — Ways delivering food will get even more convenient
Sara Osentoski, senior vice president-engineering at Iron Ox — How indoor farms can make food more accessible
Daniel Solomons, CEO at Update Beverage — How brands can synthesize a business from a desired ingredient
Shannon Falconer, Ph.D, CEO and co-founder at Because Animals — Why paleo for pets is the new sustainability
For full results, please refer to the annotated questionnaire.