Love
The future of how and who people love, how they express it and how they navigate the functional constructs of love is shifting and will impact everything from housing and financial services to jewelry and retail and more.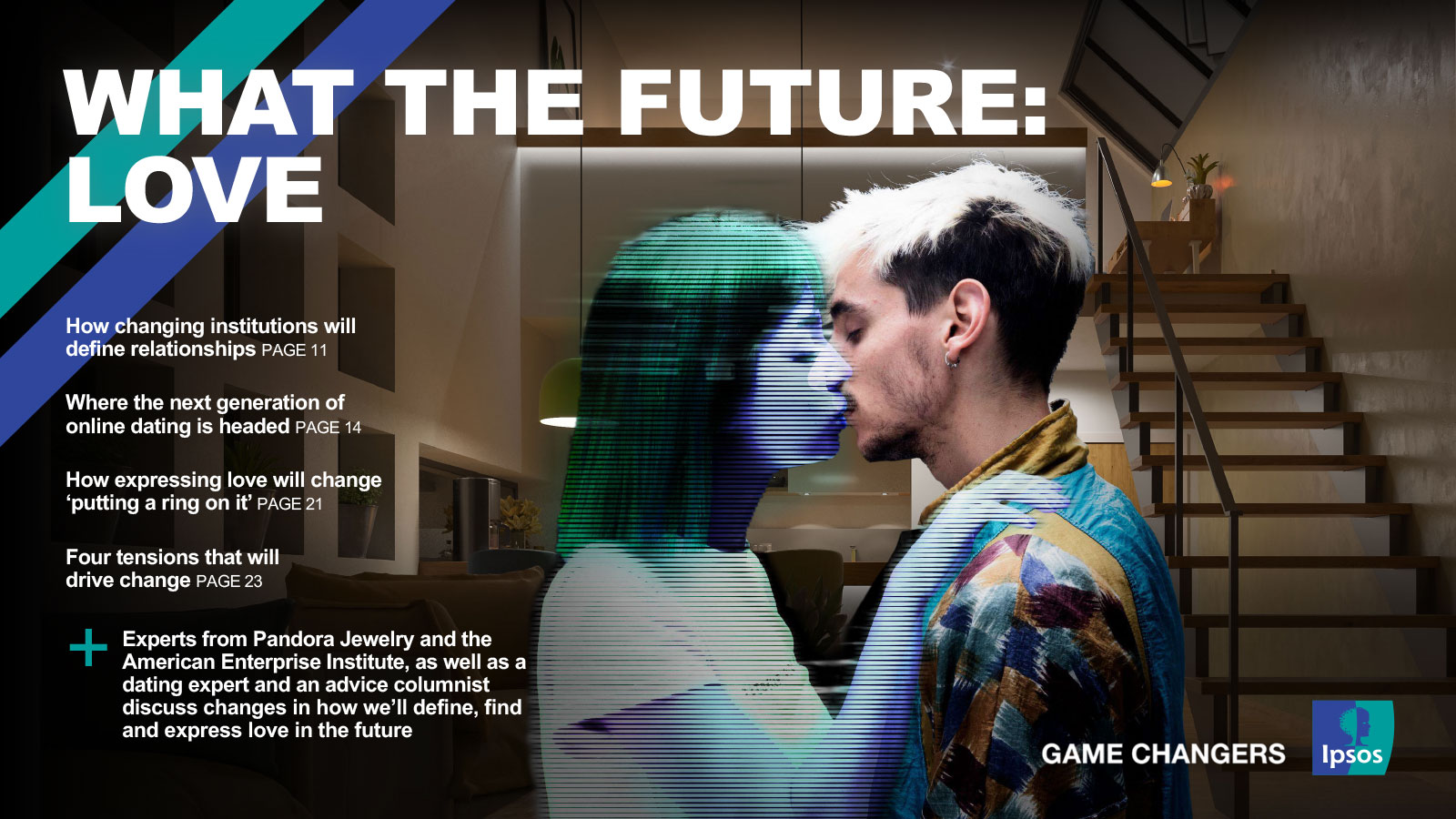 Technology and platforms are increasingly playing a role in shaping the future of love because of changes in the institutions that have historically shaped and defined love, from religion to government to financial structures. As people's relationships with those structures change, so will the way these institutions influence how and when people seek life partners (or not), how they live, and how they express their feelings and identities. How will people meet potential partners? How many will they have at once, and over their lifetimes?
The What the Future: Love issue will lay out what businesses and institutions need to know about changing norms of love and how they will affect brands and services across dating apps, weddings, media, housing, financial services, insurance, food, consumer goods, gifts, jewelry, health and wellbeing, retail and more.
For more foresight content, subscribe to the What the Future newsletter for new topics each month. Be sure to register for the Feb. 14 What the Future: Love issue companion webinar as we guide you through the latest data, interviews and brand implications. For now, read on as we talk with experts about changes in technology, cultural institutions, and demographics and how they will shape how people will connect, commit, spend and split in the future.
For full results, please refer to the annotated questionnaire.
 

 

Read next →
What business and institutions need to know about changing norms of love
 
| | | |
| --- | --- | --- |
| Subscribe to the Ipsos What the Future Newsletter |   | Receive monthly insights, perspectives, and research tips from experts across all of Ipsos' specialty research practices. |