Spending
The future of spending will be driven by how resilient people are to forces largely beyond their control. In this What the Future: Spending issue, we explore how will people respond to these forces with their values and their wallets, and how companies can support a resilient economy.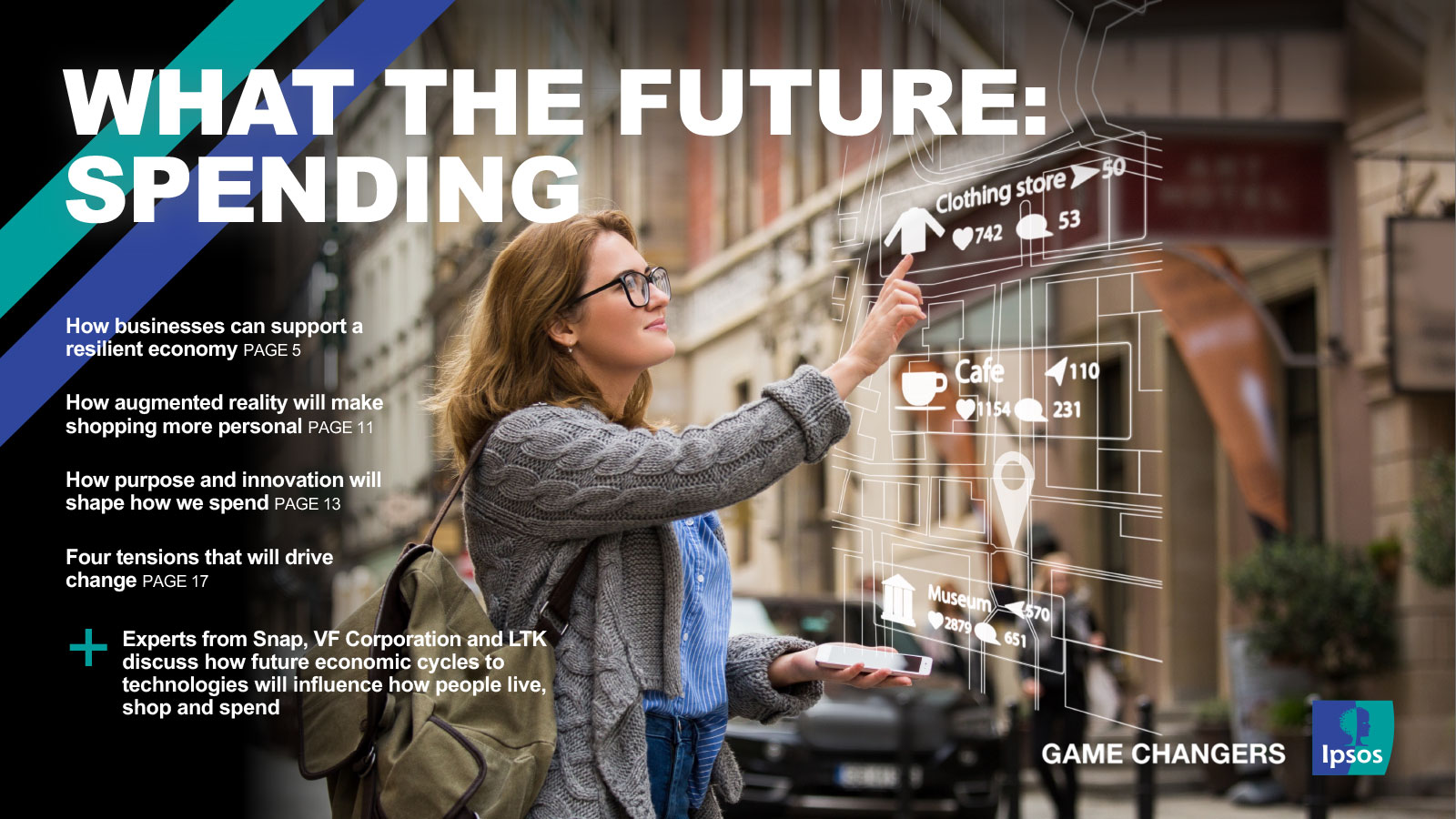 The ways and reasons people spend are shifting as underlying forces from aging to technology to climate reshape budgets to shopping options. Where will we spend our money — what will be the mix of physical versus virtual in our future shopping? Who will be able to spend — how will economic volatility matter to people's spending? How will we find products and services in this changing nature of "discovery"?
The U.S. economy is a $25 trillion beast. We're not going to solve all its problems. However, in this What the Future: Spending issue, we'll show how people, businesses and brands are responding to fluctuations in the economy and climate, new technologies for shopping, and evolving values driving purchases. We'll also share ways that companies and brands can navigate through change and support a more resilient economy.
For more foresight content, subscribe to the What the Future newsletter for new topics each month. Be sure to register for the What the Future: Spending companion webinar as we lead you through the latest data, panels and insights. For now, keep reading as experts from retail to economics discuss how changing economic cycles, creator commerce, augmented reality and purpose will reshape how people will spend in the future.
For full results, please refer to the annotated questionnaire.