Commuting
How workers commute in the future depends on how and when American workplaces reopen. Ipsos research points to two patterns likely to emerge: more traffic and an upheaval in our routines. What will hybrid work mean for our future commuting life?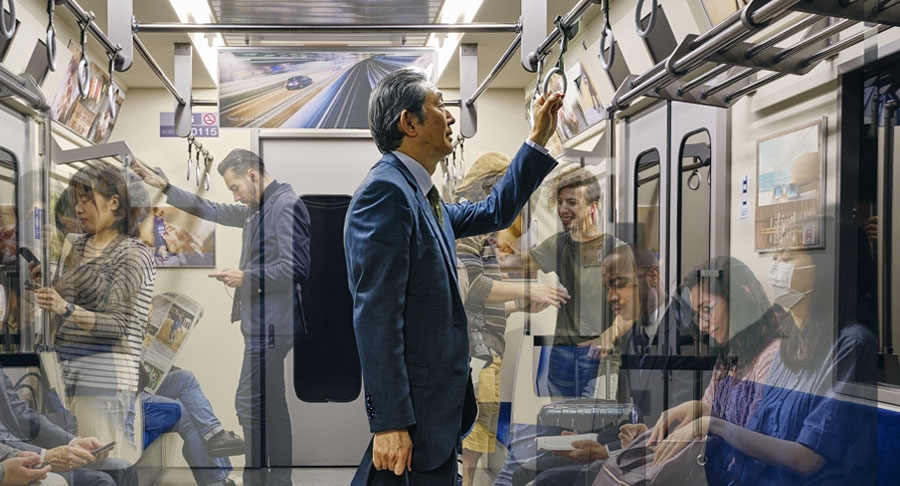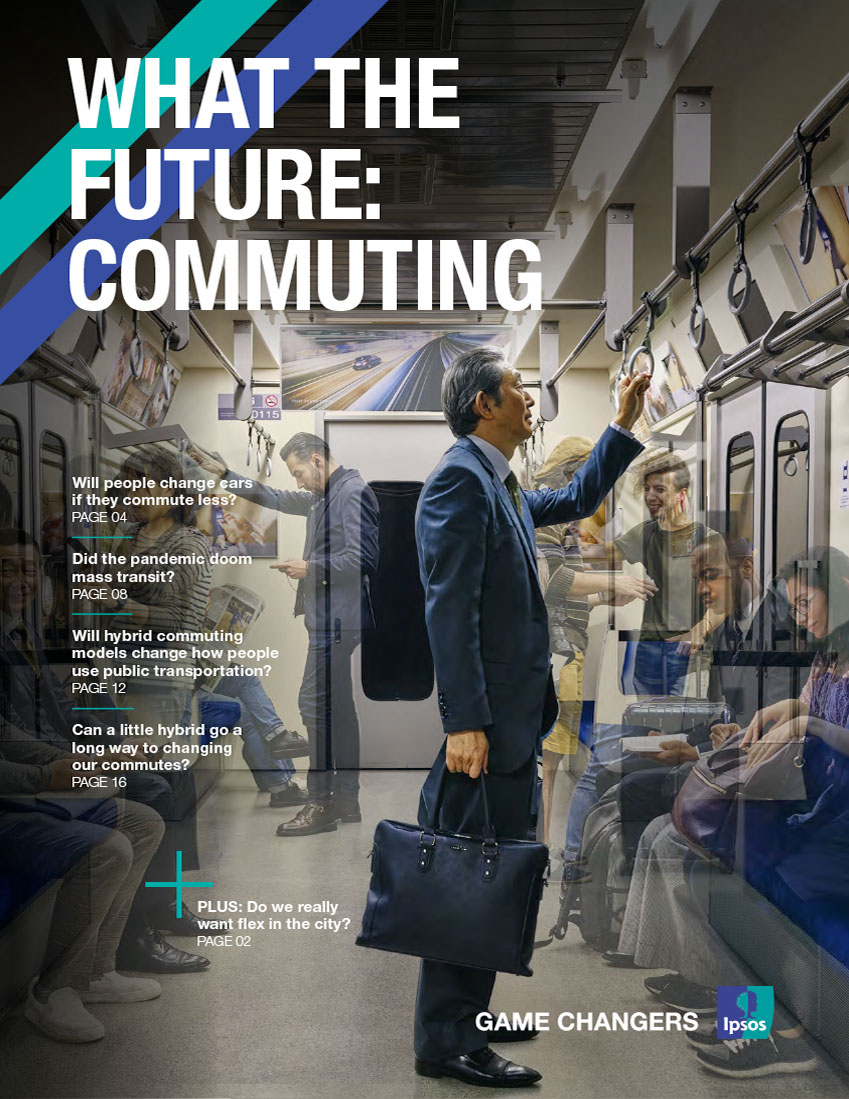 NEW YORK, June 17, 2021 – As American workplaces reopen, a new Ipsos study predicts that two patterns will emerge: more traffic and an upheaval in commuting routines. These shifts will alter the behavioral and business patterns that companies, workers, their families and businesses had built in the past, according to Ipsos' Commuting issue of What the Future magazine.
Besides different routines for morning and evening, for many, there will now be dual in-office days and work-from-home days. One quarter of Americans expect their commutes to change. Of those, 57% expect to drive to work more often, while 21% expect to drive less overall since they'll be working from home. These changes will profoundly affect where and how people live, their sleep patterns, apparel, grooming, meals and snacks, and how they get around.
For example, 41% of people currently working from home say if their employer expected them to return to the office full time, they would consider looking for another job that didn't require them to return to the office, given the same salary and responsibility.
Along with these insights, in this issue of What the Future, Ipsos asks auto, urban design and transportation experts four major questions:
Dustin Krause, director of e-Mobility, Volkswagen North America —Will people change cars if they commute less?
Richard Florida, urban theorist, professor, author of "Rise of the Creative Class" —Did the pandemic doom mass transit? 
Zabe Bent, director of design, National Association of City Transportation Officials —Will hybrid commuting models change how people use public transportation?
Ellen Dunham-Jones, director of the Urban Design program, Georgia Tech —Can a little hybrid go a long way to changing our commutes? 
In addition, the commuting issue features guidance by Ipsos researchers with solutions for brands to help consumers establish new routines. The full issue is here. Below are research highlights followed by a topline of the survey results:
When asked about the right post-pandemic mix of working from home versus working at the office, 50% of people currently working from home want to work from home, 28% want to evenly split working from home and office, and 17% want to work at the office.
61% of people drive their own vehicle daily while 9% say they never drive; 9% of people walk a half mile or more to get somewhere other than for exercise or enjoyment while 47% say they never walk; 3% of people use public transportation daily while 69% say they never do.
77% of those who commute from a suburb to downtown want flexibility in the amount of time they go to the office; 76% of those who commute to or within suburbs agree and 72% of those who commute to or within an urban area agree.
85% of Americans have heard of self-driving cars and 57% of Millennials have a positive view of them.
69% of people say they never use public transportation like a train or bus.
53% of people say they don't walk to local amenities where they live.
These are the findings of an Ipsos poll conducted between May 13-17, 2021. For this survey, a sample of 2,010 adults age 18+ from the continental U.S., Alaska, and Hawaii was interviewed online in English. The poll has a credibility interval of plus or minus 2.5 percentage points for all respondents.
For full results, please refer to the following annotated questionnaire here: