Waste
Each American produces nearly a ton of waste per year. Ipsos research finds that consumers want to waste less and want brands to help them. Read how consumers want brands to innovate and lead to a more sustainable tomorrow.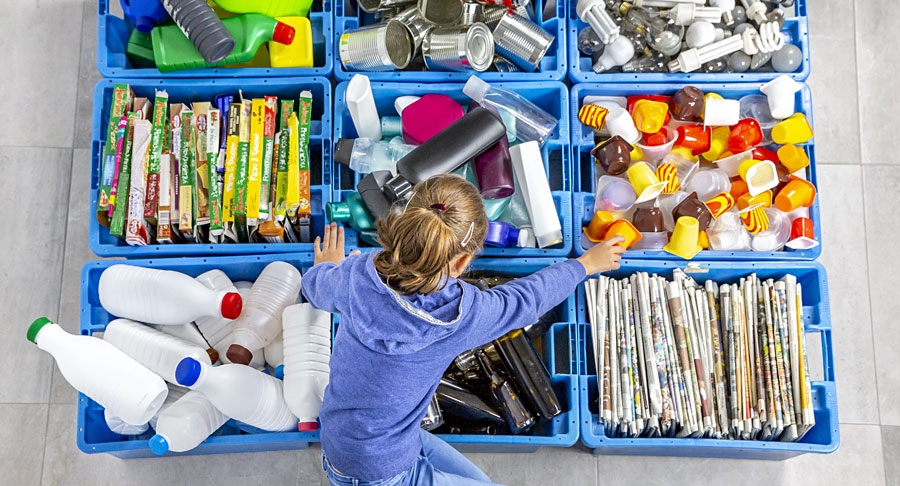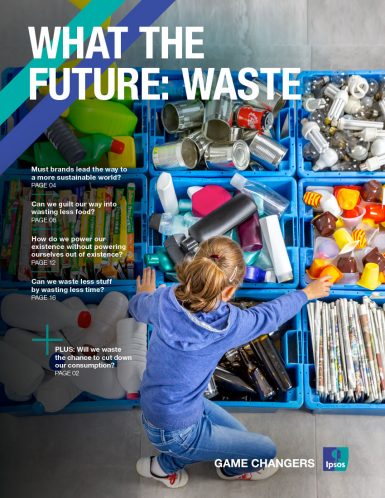 The average American produces almost a ton of waste each year, making the U.S. the highest per capita producer of garbage in the world, according to an annual ranking from Slovakian waste management firm Sensoneo.
That much trash makes even Sesame Street's Oscar grouchier. The good news is we traditionally have recycled a lot more than other nations. The bad news is that China's 2017 policy to stop accepting recycling from the U.S. has made a financially tough industry even tougher — although not impossible.
Waste isn't the only environmental problem we face. Pollution of our air, water and soil
and the myriad impacts of climate change are massive global issues. But waste is one issue that market research is particularly well-suited to help address.
As you'll read in this issue, research helps develop innovative new packaging that reduces waste from all sorts of products, from toothpaste to food. Research helps us understand what will drive consumer adoption of less polluting energy technologies like battery- operated electric vehicles and homes. Research helps get into the mindset of those who worry about wasting the precious commodity of time, and who want to reduce waste
not just by consuming better, but by consuming less.
And the need for better, less wasteful products and services couldn't be more urgent. Here and in the markets your brands serve, the amount of waste produced is growing and will continue to be a crisis unless strong action is taken now.
Consumers, distrustful of many other institutions, are looking at companies and brands to help provide solutions to the world's challenges. Thankfully, solving these problems doesn't necessarily have to come with steep tradeoffs in product features and benefits or cost. Food packaging can be less wasteful, while also protecting food and helping extend its shelf life. Consumer packaged goods can use different materials and create truly recyclable packaging for nearly anything. Consumers don't want brands to do this just for the brand's sake. They want brands to enable their own efforts to be less wasteful.
Research can also guide brands in how to communicate all this good work to the customer in a way that feels authentic — even when you're talking about not-so-glamorous business disciplines like procurement and supply chain management. Think about how "farm-to-table" made supply chain sexy for the food industry. It can be done. Really.
This issue of What the Future is all about these possibilities and how, ahem, not to waste them.
Topline Findings
These are the findings of an Ipsos poll conducted between September 29-30, 2020. For this study, a total of 1,115 adults age 18+ were interviewed online in English. The poll has a credibility interval of plus or minus 3.3 percentage points for all respondents. 
For full results, please refer to the following annotated questionnaire: