Earth
The future of Earth's climate is worsening and is the dark cloud that hangs over all other futures. But brands have a critical role in collaborating with governments and people to blunt climate change and create a more resilient tomorrow. This issue of What the Future: Earth shows how.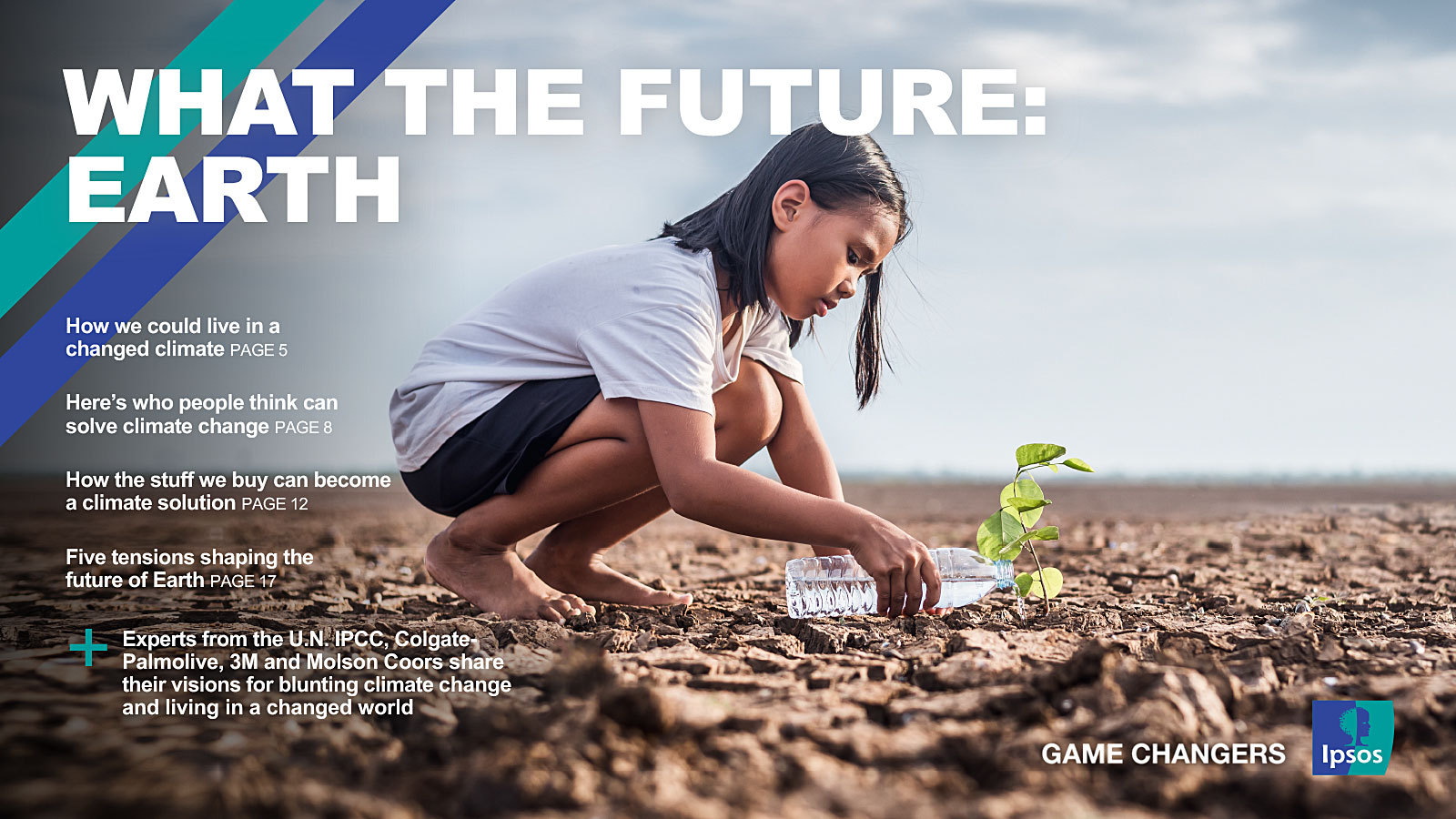 The future of the climate is the dark cloud that hangs over all other futures. But the climate is not a scientific problem at this point. It's a human problem. Our attitudes, behaviors and values might prove harder to solve for than the technology. Regardless of who is responsible for climate change, the future depends on who is best positioned to solve it.
Companies like those featured in this issue are working on solutions today to secure a hopeful tomorrow. But will they get the support that they need from people and governments alike in order to arrest and ideally reverse the damage already done? This is the central tension driving change that could prove challenging for saving Earth in this What the Future: Earth issue.
Be sure to subscribe to the What the Future newsletter for new topics each month. And join us for our June 2 webinar as we guide you through the latest data and insights. Read on to see what experts on global policy, technology, innovation and operations say can help protect everyone's future on Earth.
Robert Lempert, a coordinating lead author for the United Nations' Intergovernmental Panel on Climate Change (IPCC) — How we could live in a changed climate
Gayle Schueller, senior vice president and chief sustainability officer at 3M — Here's who people think can solve climate change
Ann Tracy, chief sustainability officer of Colgate-Palmolive Company — How the stuff we buy can become a climate solution
Brandon Watkins, senior manager-utilities optimization and design, Molson Coors Beverage Company — Here's what brands can do to reduce climate change
For full results, please refer to the annotated questionnaire.