How gender shapes commercial representation for athletes
Erin Kane, agent for some of the biggest names in women's sports, discusses how social media and NIL laws are changing compensation for athletes and brands.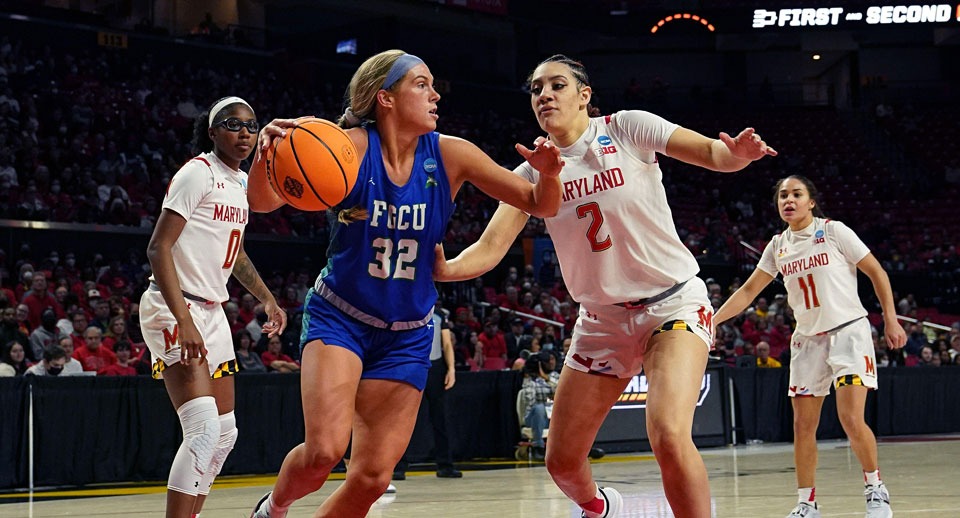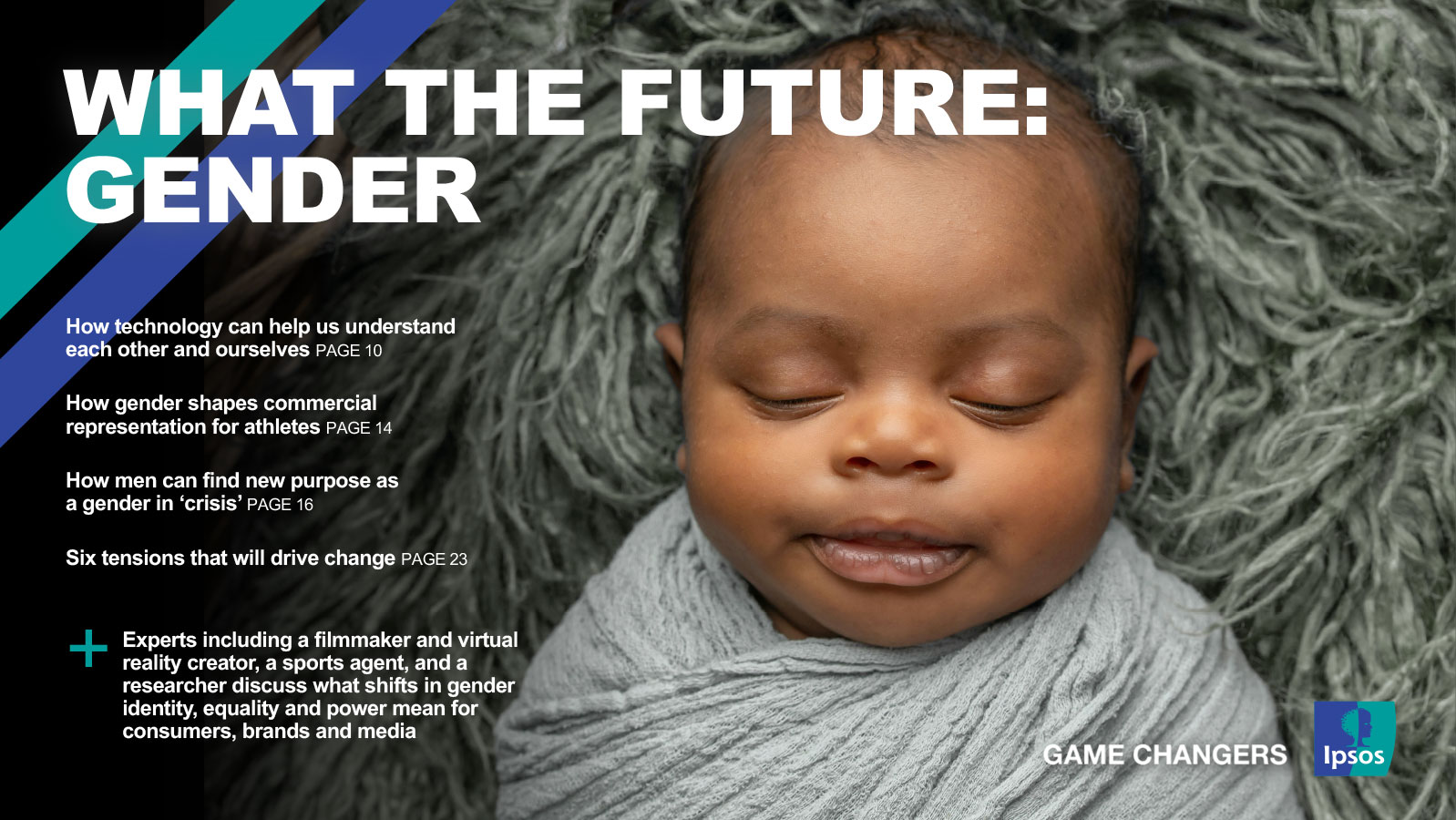 In the nearly two years since the NCAA adopted new rules allowing college athletes to profit from their name, image and likeness (NIL), the floodgates have opened for commercial representation of student athletes, along with the hopes for gender equality in sports. While the rule shift gives women athletes more opportunities to catch up to their male counterparts, veteran sports agent Erin Kane says it could take a while to close the profitability gender gap.
Kate MacArthur: How is the shift in NIL laws influencing female athletes' compensation at the college to pro level?
Erin Kane: Women are aggregating large audiences of their own and then money follows. It's beneficial to be at well-established programs that historically have avid fan bases. It's certainly changing the way recruiting is happening and what's being prioritized in recruiting meetings because these young women are smart and they know that if they go to a college that helps them grow their audience, the money follows, and they'll be able to take that audience with them at the next level if there is a professional level in their sport.
MacArthur: How have the NIL laws changed that?
Kane: With the ability to earn money, it becomes even more important to aggregate audience earlier. So, the focus of women's college basketball, in some respects, has shifted from who is best preparing you to be a No. 1 pick and get a lot of attention around the draft, and then go to a good team in the league. But you're seeing programs clearly separating themselves in earning potential, and it's attractive to young basketball players. One of the things that we have to have a conversation about is it's still a very small and elite group of people that are capitalizing in this way.
"Men's sports have a 75- to a 100-year head start. So, closing that gap is certainly a challenge. There will be individual female athletes that are standouts that are able to do that. But in general, it's going to take time." 
MacArthur: What has to happen for that to expand?
Kane: Honestly, I'm not sure. It's not dissimilar in men's sports, either. Brands tend to want to align with the most elite, the best. In some ways, in women's sports there's a little bit of a dichotomy where there's this other path to revenue, which, if you look at the Cavinder twins and women's basketball, they obviously had a great tournament run this year [playing at the University of] Miami, but they're not draft prospects. They were more influencers. If you're looking at a scale of athlete [to] influencer, they were more on the influencer end of that, although incredible athletes as well.
MacArthur: Is social media more of an equalizer for female athletes, given the fact that there's so much more money in men's sports than in women's sports?
Kane: That's such a complicated question because there are good examples if you look at collegiate softball and baseball, how ESPN values them, what the audience looks like or the College World Series in both sports. And a reasonable question is, has women's softball been undersold? But still, that contract for the Women's College World Series has allowed softball to be the fourth collegiate sport from a revenue standpoint. After this year's March Madness and Women's Final Four and National Championship, the valuation from a broadcast standpoint for the women's tournament will change.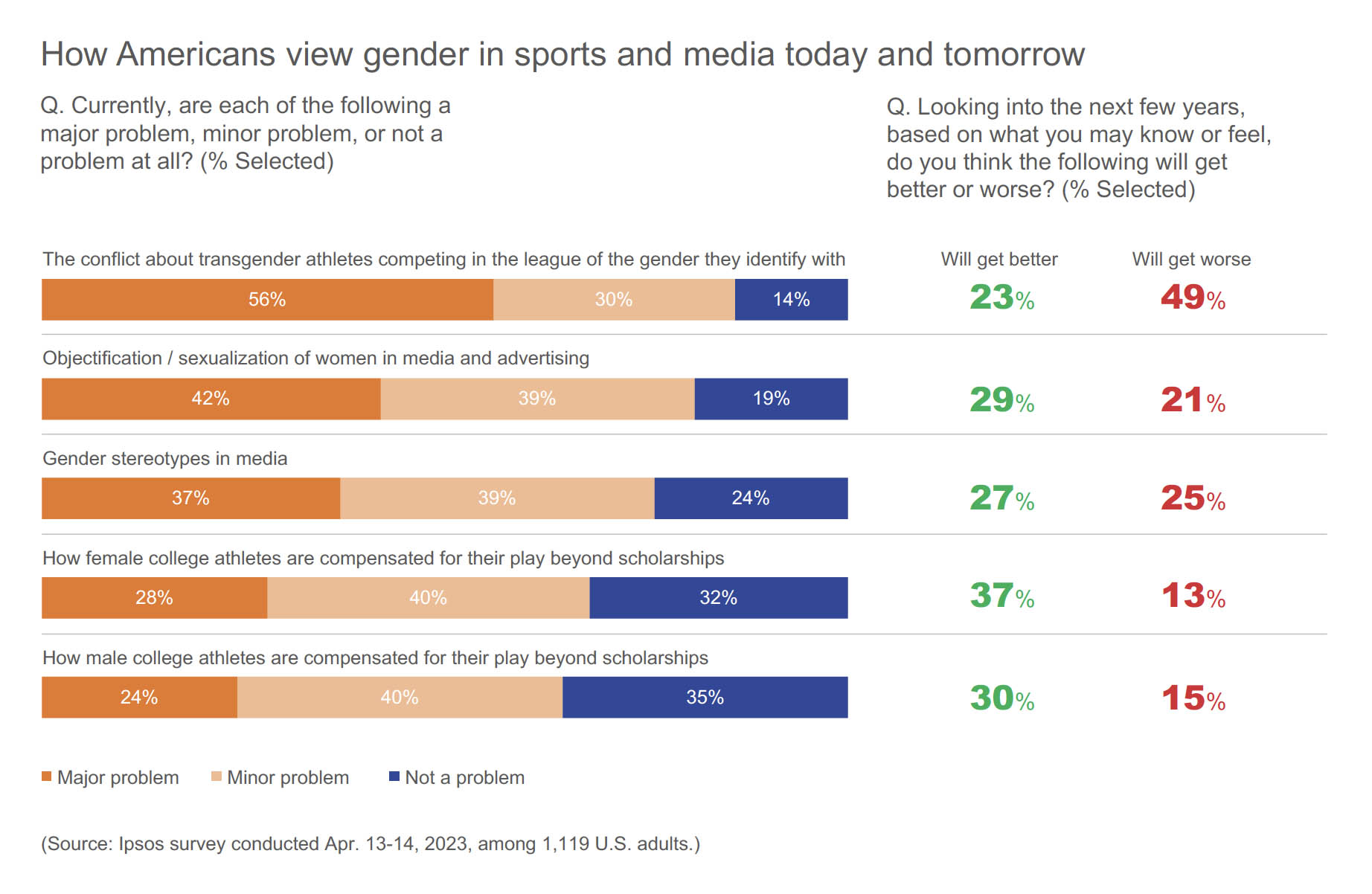 MacArthur: Do you see the profitability gap between male and female athletes closing?
Kane: Men's sports have a 75- to a 100-year head start. So, closing that gap is certainly a challenge. There will be individual female athletes that are standouts that are able to do that. But generally, it's just going to take time.
MacArthur: Some of the progress of feminism is being rolled back. How does that affect the sports world?
Kane: I mean, how does it not? Sports is a microcosm of our larger society. I don't even want to predict what [the effects] would be. I just know we all feel it.
MacArthur: Some female athletes use sexualized imagery to promote themselves because it's marketable. How does that influence what gets contextualized as positive representation in media?
Kane: I just think self-determination is the most important piece. Individual women don't bear the responsibility for the cultural constructs. I can't fault women for expressing themselves the way they want to. That's the No. 1 principle of self-actualization and realization and having the freedom to be a woman [means] defying the cultural constructs or engaging with them in whatever way you choose.
MacArthur: The higher visibility, the more pressure there is...
Kane: Everybody experiences that pressure. It's gender-agnostic. The one thing I'll say that's different for women and girls is the level of threats and the threats of violence against them. I'm sure that men get threats, and, in fact, I know they do. But there's something different about that kind of threat, for women and for young women, in particular.