Why sponsors are nurturing emerging talent — and big names
Music sponsorship traditionally focused on hitmakers and household names. But as PepsiCo seeks what's next in music marketing, that increasingly means connecting with fans by mentoring up-and-coming talent, says PepsiCo's Catherine Carter.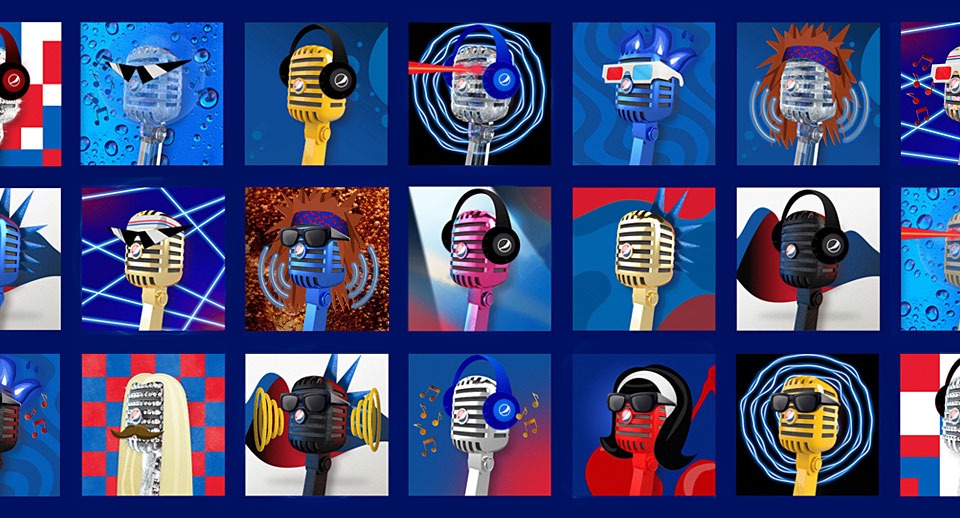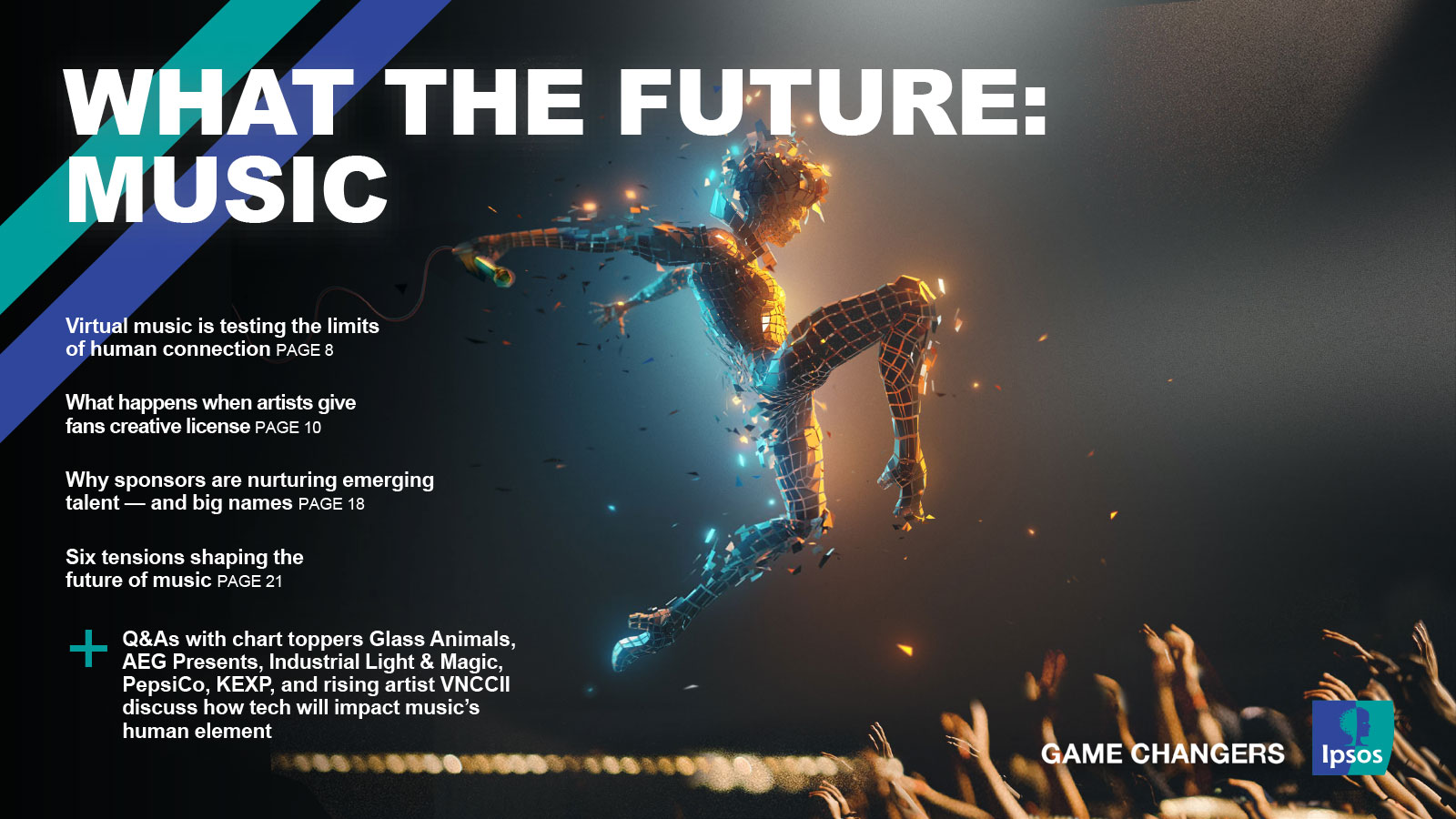 Music plays a role in building community and identity among fans. So, it's a natural space for brands to play in. Historically, few brands have played more seamlessly than Pepsi, which has brought us iconic moments from Michael Jackson commercials to Super Bowl halftime shows. As the brand moves on from the big game, Catherine Carter is thinking about its future commitment to music fans. PepsiCo's support is far from dissipating, as the beverage maker is launching new forms of sponsorship to keep the connection rocking.
Christopher Good: Youth and youth culture are at the center of Pepsi's marketing strategy. How are demographic and social shifts changing the meaning of youth culture? How does music help you engage this market? 
Catherine Carter: Throughout Pepsi's history — and history in general, really — the evolution of music has always been driven by the next generation. We want to be there with them on that journey. 
Good: How will your music strategy evolve as Americans' listening habits diversify further?
Carter: Of course, Gen Z is more likely to be found on YouTube, TikTok and other platforms where visuals are really important. The content-consumption landscape has fractured, so we have to be strategic in how we reach fans across the spectrum. But there are new opportunities to reach audiences with visual content, not just songs.  
Good: Pepsi is working with more up-and-coming artists than in the past. What qualities do you look for in these partnerships?
Carter: There are a lot of factors that come into play, but we always want to see who is creating buzz and authentic connections to an audience — even if it's small — because that connection can become a force at scale.
Good: How do you build a relationship with consumers not just as fans, but as producers, songwriters or DJs?  
Carter: The Pepsi Music Lab Academy is a transformational opportunity designed to remove industry barriers, create new opportunities for artists and shine a spotlight on the next generation of superstars. If we can use our reach to bring aspiring musicians closer to their goals and bridge gaps, we're connecting with them in the most authentic way possible. 
Good: In terms of fan connections and audiences, how does a company with Pepsi's scale manage the shift from a small stable of artists with large audiences to a larger stable of artists with smaller audiences?  
Carter: Pepsi has a long history of collaborating with household-name musicians, from Beyoncé to Britney Spears to Mariah Carey. But with the creation of new brand platforms like Pepsi Music Lab and the Pepsi, MTV and TikTok collaboration "Becoming a Popstar," we have the unique opportunity to connect established artists — including Pi'erre Bourne, Sean Bankhead, Becky G, Joe Jonas and others — to share their industry experience, knowledge and skills with younger participants and contestants. Every opportunity is a different one. By making sure we don't box ourselves into a one-size-fits-all approach, we can be flexible as the space continues to evolve at a rapid pace.  
Good: From the metaverse to VR to the Pepsi Mic Drop NFT, how will technology change the way people consume (and think about) music? 
Carter: Technology has the ability to give fans unprecedented access and new ways for both brands and consumers to engage with each other. The Pepsi Mic Drop NFTs are a great reflection of our ongoing desire to connect with fans that share our unapologetic love of music giving fans who want to capture a piece of history the ability to like never before.  
Good: What sort of new collaborations do you think we'll see between brands and artists in the years to come? 
Carter: There are endless possibilities for new collaborations between brands and artists in the years to come — and we are consistently innovating. One example is our sustained commitment to Web3 and the innovative space of non-fungible tokens (NFTs). Collections such as last year's Pepsi Mic Drop genesis NFT collection and the recent Pepsi Mic Drop x Billboard Music Awards "Winners' Club" NFT Collection in partnership with Billboard are built to be broadly accessible and engage music fans.  
Good: The Pepsi Super Bowl Halftime Show has brought us some iconic moments in music. Now that you're moving on from that particular sponsorship, what's next?  
Carter: Pepsi's decision to leave the halftime show is the first move in a much larger strategic shift. What we want is to bring unprecedented music and entertainment experiences to fans — where they are now, and where they'll be in the future.