Celebration of Indonesia Independence Day
Ipsos Market Research, Indonesia
On 16 Aug 2017, our main office held 2 competitions to celebrate Indonesia independence day. There are WSBL cubicle decoration challenge and Individual Best Costume. The event theme for this year is "Indonesia Banget" (Truly Indonesia).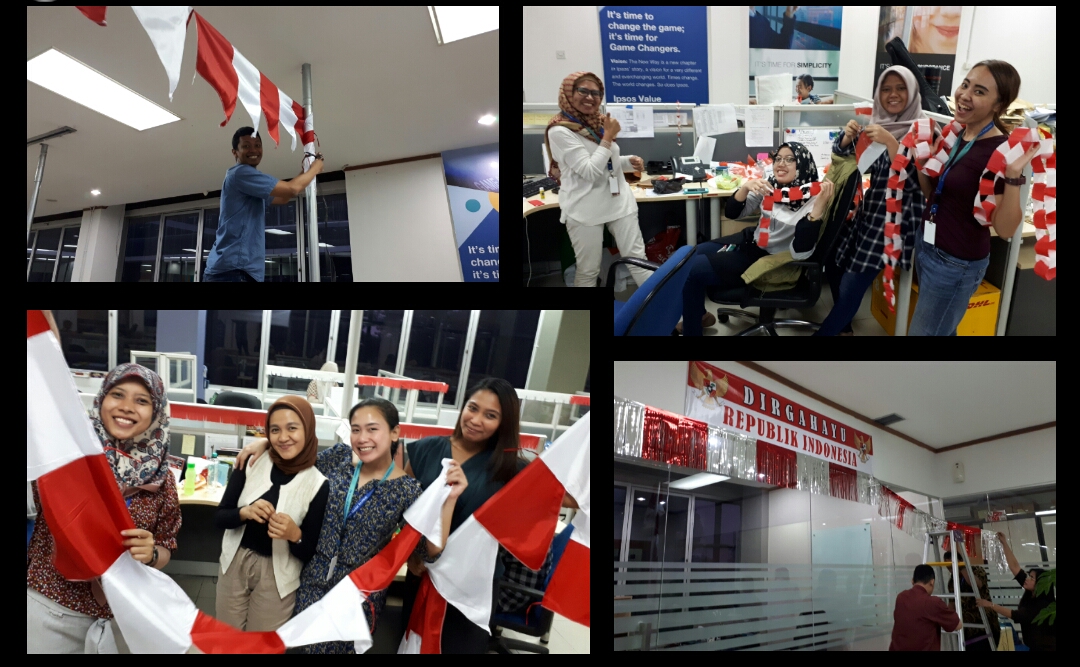 Colleagues were so excited. Some of them make time between tight projects to begin the decoration even weeks and days before the competition. The winner were based on 3 criteria: creativity (50%), teamwork (30%), conformity with the event theme (20%). The judging panel were difficult to decide which WSBL had the best decoration. After spending nearly 2 hours to decide the winners, they finally reached their decision and chose IMQ Team 1 as the first winner, IUU Team as the first runner up and Support team as the second runner up.
On the same day, we also announced the individual best costume winners. First winner was Indah Tanip (Observer) who dressed on traditional west Sumatran clothes, complete with all the accessories including the attractive hat. While the first runner up is Sutan (Compliance) who dressed in soldier-like costume.
We surely had  maximum fun and excitement in the celebration.
Congratulation to all winners!!  We surely looking forward to next year's independence day celebration