Brand growth in times of crisis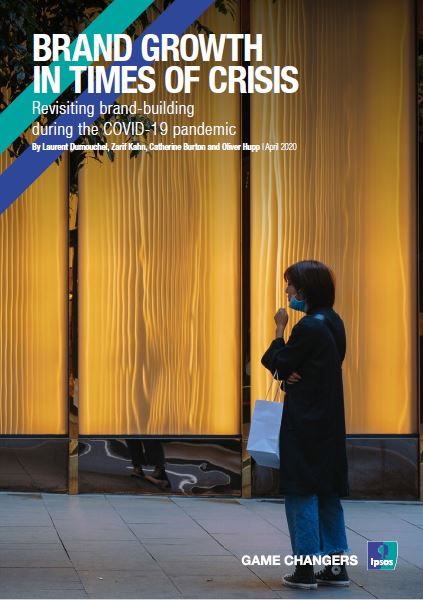 Ipsos' way of understanding how brands grow highlights the importance of context in consumer decision-making. The sudden escalation of measures to tackle the spread of COVID-19 has ushered in unexpected circumstances, in turn influencing brand purchases.
While consumers face challenging times and are in a state of uncertainty, brands are also bracing themselves for a different landscape where the dynamics at play could fundamentally challenge the brand-building playbook.
In this paper, we revisit some conventional wisdom and present early perspectives to help brands to orientate themselves today and in the post-crisis world.
In particular, we look at:
Rational vs. emotional: Should brands build further functional superiority and appeal?
Always be visible: How 'present' should brands be – should they increase saliency?
Evolving marketing mix: Should brands use changing market effects to maximise sales?
Global vs. local: Should brands still go GLOCAL?
This analysis is rooted in knowledge from Ipsos' tried and tested methods of Brand Value Creator and Brand Mental Networks.
We believe that tracking perceptions, market dynamics and consumer preferences will be key to building resilience during and after the pandemic.