The Metaverse: What it is now, the future and how businesses can become part of it
World's leading tech big wigs are already clear about the world and the metaverse. Satya Nadella, CEO of Microsoft, tweeted, "the metaverse is here, and it's not only transforming how we see the world but how we participate in it- from the factory floor to the meeting room." Mark Zuckerberg of Facebook even changed the name of his entire company to be about this thing called the metaverse.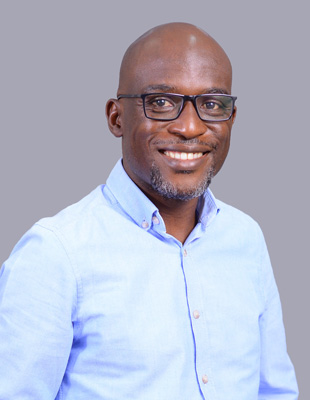 By Enock Wandera
World's leading tech big wigs are already clear about the world and the metaverse. Satya Nadella, CEO of Microsoft, tweeted, "the metaverse is here, and it's not only transforming how we see the world but how we participate in it- from the factory floor to the meeting room." Mark Zuckerberg of Facebook even changed the name of his entire company to be about this thing called the metaverse.
But what is this phenomenal technology, what does the future hold and how can businesses become part of it?
According to Google Trends, interest in the idea of the metaverse leaped in 2021-2022, prompted in part by Facebook's decision to rebrand itself as "Meta." The word was coined by sci-fi author Neal Stephenson in 1992 in his novel "Snow Crash." In today's terms, the metaverse is the realm of computer-generated, networked extended reality, or XR, an acronym that embraces all aspects of augmented reality, mixed reality, and virtual reality (AR, MR and VR).
Recent studies show people are becoming more aware of the metaverse; roughly half of adults (52%) in 29 countries, particularly younger generations, say they are acquainted with the metaverse, and many believe that these experience will have a significant effect on our entertainment, learning, and work lives over the next couple of years.
As we have seen, the metaverse will be tomorrow's internet; it is not a distinct technology or merely virtual worlds, but a technological ecosystem that offers seamless and permanent, connected experiences between real and virtual worlds- in every aspect of our life.
The idea of the metaverse has been around since the 1980s, imagined by science fiction writers and invented by academics and R&D departments. However, the main technologies involved - virtual reality (VR) and augmented reality (AR) - have only recently advanced to the point where they are more than just lab prototypes, available for mass market use and organizations to consider integrating into their product experiences.
We already live in a world that is digitally connected. As Web3.0 and the metaverse develop, this will emerge into a "hyper-reality" in which real and virtual perceptions are deeply intertwined and remote interactions with others feel almost as real as being together in person. This is often referred to as the spatial web. This envisions a more decentralized model for how our data is collected and used. In contrast to today's cloud-based platforms like Meta and Google, which can accumulate and distribute our information when we use their services, technologies like blockchain will allow us to take ownership of this data and possibly profit from it.
Today we can play fitness games on a VR headset, try out virtual furniture via AR on our tablets, find geo-located Pokemon around the city using our mobile phones, or go to a virtual fashion show with actual catwalk models. But these virtually augmented experiences are only the beginning of the larger technological transformation that is occurring.
Considering today's metaverse is like thinking about Netscape or AOL internet browsers of the early 90s: just the beginning of a massive technological change that will create social, work, and everyday living paradigm-shifts that we cannot fully imagine yet.
If the first version of the internet- Web1.0 - enabled exchanging information computer to computer, and Web2.0 created centralized platforms to share content between each other, often over mobile phones, the latest version of the internet emerging today - something often called the 'spatial web'6 - will combine the decentralized interactions of Web3.0 with the virtual worlds of the metaverse to create a more immersive experience that seamlessly connects our physical and digital worlds while giving us more ownership of our own data.
For starters, let me help you imagine the metaverse world in 2030. With AR smart glasses and a virtual assistant, one would be able to travel a new city and shop for any goods and services. You will be able to test the goods before purchasing and pay right there, using virtual currency- like your crypto wallet or phone pay.
In the Ipsos global study for the World Economic Forum, we established that digital entertainment, gaming, and socializing are three of the areas that most people think will be impacted by the metaverse and Web3 (64%, 60% and 59% respectively). Today we have clients asking us how they can recreate real-life environments into VR, so people will socialize with one another. However, not too far into the future, we will have more VR and AR technologies that blend more seamlessly into our everyday interactions.
There are three core technologies that will contribute to the spatial web and enable the intelligent, seamless digital-physical experience:
First is the hardware to see more immersive experiences such as AR, VR and XR. VR and AR – also called extended or mixed reality (XR) - headsets are some of the tools we can use to immerse ourselves in the interactive 3D experiences that are most associated with the metaverse.
The VR provides the most immersive experiences and is what most people are aware of. Using a Meta Quest 2 or Vive headset and controllers, you can be surrounded in fully digital spaces that are realistic. With VR technologies, we can have much more embodied remote social experiences, allowing us to do similar things that you would do with friends like play ping pong in virtual worlds such as Meta's Horizons or even the popular kids game Roblox- only in these virtual worlds you will represent yourself with. For AR and XR Augmented (AR) and mixed reality (XR): In comparison to the totally digital worlds which we inhabit in VR, AR or XR overlays digital images, animations, text, audio, or other information onto your real-world environment.
Despite AR experiences like 'trying on' a pair of sunglasses, using Snapchat face filters, or playing games such as Pokemon Go! being available on smartphones or tablets, this technology is less widely known – only 54% of US 13-55 year olds are aware of AR.7 This will increase as these types of XR experiences become more prevalent in the future when 'smart glasses' technologies mature; headsets like Hololens, Magic Leap, Snap's Spectacles and eventually XR contact lenses can add virtual overlays to our real environment to create seamlessly blended digital-physical experiences like we The second is the economy to buy things in the metaverse including blockchain-based crypto currencies like Bitcoin and NFTs (non-fungible tokens).
You will also need the computing infrastructure to deliver 'metaversical' experiences including cloud computing, 5G networks and edge AI. Today, VR headsets are heavy and have a short battery life due to the computing required to render the pixel heavy digital worlds and transfer heavy loads of data between the device and cloud servers. Companies like Magic Leap, Apple and Snap are working to minimize the size of headsets to something more akin to regular spectacles, developing new AI-enabled chips that process data on the device itself, much like our smartphones.
Combined with 5G servers distributed around our cities, this localized network of processors can give users improved virtual experiences on smaller devices, while also enabling greater protection for their personal data by controlling what they send to 'the cloud' Considering the complex interplay of the technologies required to create these seamlessly connected and immersive experiences, there is no one simple solution for how business can develop a product for this increasingly virtual future.
At Ipsos, globally and even in Kenya, we approach this creative challenge by exploring potential opportunities in each part of the spatial web ecosystem and consider your organization's needs to identify the most fitting tech and ecosystem solution(s) for your brand or product. As a global leader in market research therefore, Ipsos globally and even in Kenya delivers reliable information and true understanding of Society, Markets and People.
We use data to help our clients make faster, smarter, and bolder decisions. Our research professionals, analysts and scientists have built unique multi-specialist capabilities that provide powerful insights into the actions, opinions and motivations of citizens, consumers, patients, customers, or employees.
Our 75 business solutions are based on primary data coming from our surveys, social media monitoring, and qualitative or observational techniques. "Game Changers" - our tagline - summarizes our ambition to help our 5,000 clients to navigate more easily our deeply changing world.
We are helping brands to understand the idea of the metaverse, what it is now, what it will become and how they can be a part of it. These are just but a few thought starters to help you reframe how your organization is thinking about this more immersive future. Hopefully, the recent studies and even insights shared in this article can help you and your business to interact more with the metaverse, the future and how your business can become a part of it.
As we have seen, the metaverse will be tomorrow's internet; it is not a distinct technology or merely virtual worlds, but a technological ecosystem that offers seamless and permanent, connected experiences between real and virtual worlds- in every aspect of our life
**The author is the Chief Client Officer, Client Organization at Ipsos in Kenya