The Morphing Store: Bricks and Mortar Evolution in a Convergent Commerce World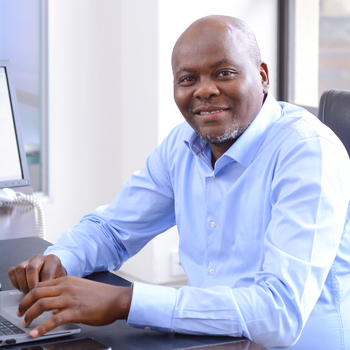 Q & A with Chris
1. Comment on the findings of the Ipsos survey, the changing fortunes of the physical retail outlets
Recent Ipsos data indicates that shoppers are spending a significant portion of their shopping time – between 39% and 73% depending on the category – shopping (browsing, researching, buying) in physical stores. Between 29% and 77% of the purchases were subsequently made in the physical store. This has increased between January and September 2022.
Even in 2020, a year when many physical stores were shuttered during lockdowns, Google reported that 82% of global retail sales occurred in physical stores.
That said, some reports indicate that digital commerce sales will overtake physical store sales globally as soon as 2024. One study found that 30% of Gen Z and 36% of Millennials planned to shop less in physical stores than they did pre-pandemic.
It would be easy to assume that the role of the physical store is shrinking in the face of the emergence and scaling of several types of digital commerce. In fact, the reverse is true as the roles the physical store plays in a consumer's commerce ecosystem of channels, touchpoints, retailers, and brands is expanding in some ways. The value of physical stores has been validated by previously online pureplay and 'big tech' companies such as Amazon and Google moving into the physical store space. While not always successful, such as with Amazon, they have led others in building seamless 'scan and go' grocery stores, among other formats.
2. What is the future of the physical retail stores?
The role of the physical store varies markedly by country, culture, category, and channel. But even with these caveats, traditionally the role of the physical store historically revolved around exploration, display, demonstration, transaction and perhaps some after-sales servicing. All of which led to a variable customer experience.
Over the past decade the experiential role of stores, particularly brand flagships, has increased. The pandemic underscored both the experiential opportunities (AR, VR, metaverse) and limitations (tangibility, sensoriality, human connection) of digital commerce types.
During and since the pandemic the role of physical stores in fulfilling digitally placed orders has also accelerated markedly.
Whilst from a retailer's or brand's point of view the physical store serves both sales and marketing goals, from a shopper's standpoint the store serves several functional, experiential, and human purposes outlined in the table below. The functional, experiential, and human roles of the physical store have all increased, and the customer's brand experience is, in effect, the sum of these differing aspects.
3. What advantages do the physical stores have over online shopping?
There is some evidence that consumers are becoming tired of dealing with chatbots and webchat, which have not advanced as much as perhaps anticipated, and those poor experiences are in some cases driving customers back to a physical outlet or the human in the contact center. Only 25% of shoppers currently turn to a chatbot for help.
People want to talk to a real human- in real life, in a real environment. Store staff fulfill this function. Not only can they recommend specific brands, but they also act as advisors. In a world of increasingly digital and impersonal commerce options, we may get to a place where consumers are willing to pay a premium for having a human involved in the transaction. The precedent has already been set with apparel shopping concierges, wardrobe consultants and personal brand consultants. High end luxury try-on curated advice sessions, in environments approximating sophisticated lounge rooms and complete with premium champagne and whiskey refreshments, cannot be replicated online. And they can be socialized. That is, made into a group experience, that is also Insta-worthy. A more personalized experiential version of what used to be leisure-browse shopping trips or 'window shopping'.
4. What challenges are the physical stores faced with?
a) Property. This one is not new for brick-and-mortar (hence the name). But it is as challenging as ever to find a property in a good location with rent that is sustainable for the business.
b) Competition with online retail. This challenge is probably the most talked-about since online retail has been steadily stealing sales from brick-and-mortar for years. Storefronts have new purposes; they are not just places people come when they need to buy something, but places people come to gather info, connect with a brand or company, comparison shop, and spend leisure time.
Brick-and-mortar retail in the digital age presents some unique challenges, and more are sure to come along as the situation develops. Retailers who want to succeed should consider combining online retail with a brick-and-mortar presence.
5. What should physical stores do in the fast- developing digital economy to stay relevant?
Physical stores have the capability to be immersive, entertaining, and sensorial in a way that digital means such as AR and VR cannot fully deliver. This means activating all five senses, particularly touch, smell, and taste (as sight and sound can be replicated digitally).
Personalization talks to the CX Forces of Belonging and Status by using customers' names and knowing the customers' sales histories.
Equipping physic store staff with mobile tablets and apps where a customer's purchase history can be accessed instantaneously to recommend suitable items; not just providing solutions for a segment or a persona, but a 'segment of one' personalized experience.
Providing store staff with both product and customer information and history enables staff to add value to the customer's experience, going some way to addressing the thorny question of how store staff can add value if the customer comes into store knowing more about the product than the store staff do. Customization of the product also talks to Belonging and Status.
6. How have advances in technology impacted the E-commerce industry?
Since the last 20 years, the e-commerce industry is growing significantly. It is due to the higher consumer interest, participation, and increased demand. In this time the B2C e-commerce was gaining the speed with B2B e-commerce, and this trend is continuing all over the world and it will be seen in coming years. The technology is the main fuel behind the evolution and existence of B2B and B2C E-commerce industry. As the technology changing the transactions between the business and consumer, the consumer is accessing various tools to estimate prices, find alternatives, stores and obtain coupons.
7. How can brick and mortar stores leverage technology to perform better?
By blending what us unique about the in-store experience with technology and adds the convenience shoppers love about e-commerce, brick-and-mortar retailers can offer consumers the best of both worlds.
One of the best ways to achieve this is through proximity marketing, which could easily be the one smart, competitive way of leveraging technology to enhance the in-store shopping experience that is not feasible in e-commerce. Beyond just vouchers and coupons, proximity marketing offers enormous potential through personal touches and person-centered service. It can also enable a brick-and-mortar store to better understand the wants and needs of its customer base and to identify notable patterns in buying behavior.
Technology can also be used to personalize service. Online stores have grown since the outbreak of COVID-19 pandemic, but brick-and-mortar shops can still thrive in the current retail market if they provide customers with personalized service. Customer communications can be improved by determining their intent and analyzing their behavior and transactional data. Gather client feedback, and then act on it. Taking customer feedback into account will make them feel valued.
8. How can both the physical stores and digital be made to work together for overall business growth?
The converging nature of commerce, where physical and digital environments are blurring, is giving the physical store more roles to play. It is a case of 'and', not 'either/or'. The channels are no longer competing but merging, creating the need to redesign and measure customer journeys across channels based on their needs.
This fluidity, where shoppers move between channels and experiences whether online or offline, and often do not differentiate between them, means that retailers need to think about how the physical store can support and incorporate digital commerce channels, and vice versa. For instance, brands can merge their physical and digital retail teams to have a 360-degree view of the customer experience, and how best to operationalize it.
9. What is your final word on the future of brick-and-mortar retail?
Brick-and-mortar retail has a bright future. Simply consider the fact that small business revenue has grown, but only if retailers can learn from the past and embrace the future.
Already retailers have been adopting new innovations such as touchscreens to facilitate checkout, apps to help find products in the store and digital displays to keep customers up to date on both in-store product features and safety measures. As retail moves forward, it will not go back to many of the approaches it had before the pandemic- it cannot, especially since customers are now used to in-store features such as self-checkout.
Retailers who want to continue to engage customers will continue to embrace new technological offerings to enhance the in-store experience. They will also focus on providing customers a great atmosphere, delivering excellent customer service, offering personalized experience, getting customers connected to the right product or service and providing a frictionless experience overall.
Chris Githaiga is the Managing Director at Ipsos in Kenya.