Women Empowerment and Pressing for Progress: Jane Lattimore
Closing remarks by Jane Lattimore, Director, Ipsos in Malaysia at the recent Ipsos Press Conference: Women Empowerment and Pressing for Progress. The press conference was held on 5th April 2018 in Kuala Lumpur, Malaysia.
Okay, I'm a bit at a loss for what to say, I'll be honest. So many interesting and insightful, impactful things have been said here. I was advised to pick one quote, I can't. I just can't pick one quote.
First of all, Arun pointed out that there are a lot of women at Ipsos. One of the things that makes me feel privileged and happy to work there is that our senior management  team is about a 50-50 split. I sat down and made a list of names yesterday, it's pretty much a 50-50 split. We don't look at, is this person male or female, we're looking at who is best for the job. Women get promoted within the business. Our Managing Director is a female and she has progressed through the business herself, based on her performance, on her abilities and strengths.
That to me, is really important. And actually, that's one thing that really came up for me today. That even though this is Pressing for Progress, even though this is Women Empowerment, the words that were used most often are Gender Equality. I think that's fundamental. It's not women in the most important positions, it's not women overtaking boardrooms, or overtaking business. It's about the right person in the right job that they are best at doing. It shouldn't be a competition. Tasha mentioned my personal opinion about International Women's Day: Why is it a day? Why do we need a day to highlight women? Why aren't we highlighted every day? Why aren't men highlighted every day?
We also need to remember the traditional roles of women and we have to celebrate the traditional roles of women. One of the things that was said during the opening speech this morning is "An empowered woman isn't necessarily a woman who sits in a boardroom. An empowered woman is the woman who has the freedom to do what she wants to do. Whether that's bringing up her family, the woman is empowered, they've made the decision to bring up their family. Whether it's sitting on the board, the woman has made the decision to do that and that's empowerment in my mind." And I think that the data shows this as well. It's very clear.
One of the last points I want to make is that we're pressing for progress. One point that Arun made was that the older generation seems to think that we've made a lot of progress, we are very very fast. The younger generation thinks that we are pretty slow - we are not making as fast progress as we want. So let's empower those people, let's empower the youth to step up and make change. Together with organizations and groups to help  make change. Because if we can increase the rate of empowerment and increase the rate of change, maybe we will meet that 20-year target that the Malaysians seem to think we have.
I also want to highlight that this isn't a standalone project. This project, this data has been disseminated, it's global and it's everywhere. Even within Ipsos, we've presented this internally, around the world. It's not just at media events such as this, it's been communicated to the employees so that they know that they themselves are empowered and have an opportunity to stand up as well.
About the Speaker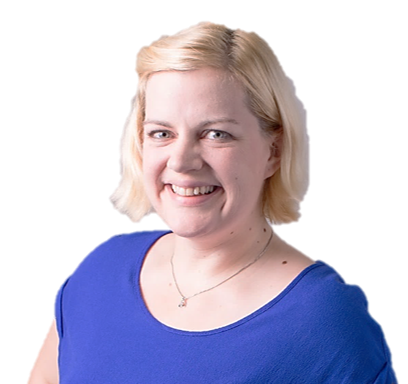 Jane Lattimore serves as a Director at Ipsos having built her career in Market Research over the past 15 years. Malaysia is home for nearly 8 years now where she lives with her husband and 2-year-old daughter. Jane is a specialist in product and concept testing, as well as helping brands to understand and communicate with their consumers.