January
Gazing into the Ipsos crystal ball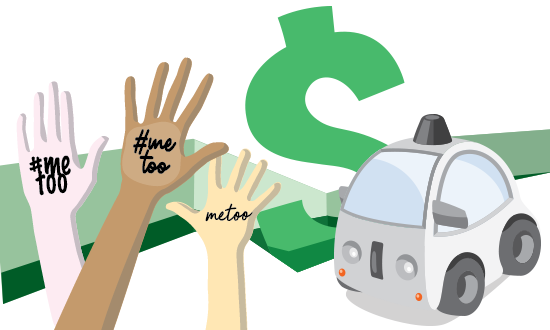 There were three predictions that stood out when we asked Australians some questions about what they thought might happen in 2018 : Almost two in three (64%) believed global temperatures would increase; six in ten (59%) predicted China will become the world's biggest economy; and half (49%) expected to see a driverless car make its government approved debut in a developed nation. Further, despite half indicating that 2017 was a bad year for them personally, 76% were optimistic that 2018 would be a better year.
February
Australia's biggest brands revealed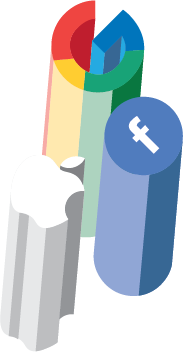 Brands play a huge role in our lives. Some brands have the power to shift paradigms or behaviours, while others have a strong sense of purpose – clear ideals and shared values that consumers relate to. These brands engender a strong emotional connection and brands with influence have the power to transform communities and societies.
Ipsos' Most Influential Brands 2018 showed that although the Top 10 brands remained relatively stable, technology companies are on an inexorable rise, comprising 7 out of the top 10 brands in Australia. Google holds top place, followed by Facebook, Apple, eBay, PayPal and Microsoft. Two Aussie brands made this year's Top 10 list with Woolworths at number 7 and Bunnings at number 9.
March
International Women's Day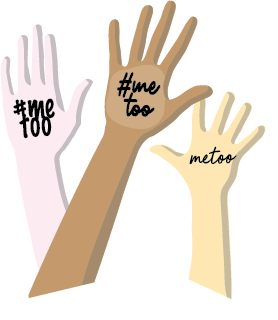 Sexual harassment is seen as the biggest equality issue facing women around the world, our Ipsos Global Advisor study revealed. In Australia the top issue is domestic abuse (followed by sexual harassment).
We do overestimate the prevalence of physical or sexual violence by a current/former partner or spouse: 1/4 of Australian women have experienced physical or sexual violence by a partner, while in this study women estimate it's 47% and men 38%. This is a classic case of 'emotional numeracy' whereby when we are wrong about a social reality, cause and effect runs both ways. Do we overestimate it because we are concerned about it, or are we concerned about it because we overestimate it? The reality is both are occurring.
April
We ♥ advertising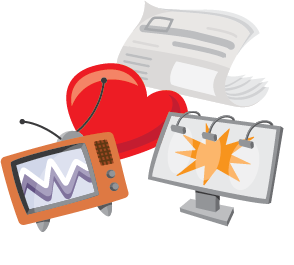 Overall sentiment towards advertising in Australia was positive, the inaugural AANA Advertising Sentiment Index (ASI) revealed. Emotions can run high when it comes to opinions about advertising and the ASI provides an ongoing reality check on what Australians think about the current state of advertising, including sentiment, diversity, inclusiveness and trust across a wide range of categories and audiences:
Younger Australians viewed advertising more positively and sentiment declines with age
Australians felt that media channels were trustworthy, particularly traditional media
Most specific groups are thought to be portrayed in a reasonably positive way although there is work to do.
Advertising for travel has the most favourable sentiment and gambling the least favourable.
May
Alarmed about data security
Consumer attention shifted to data security rather than knowledge, with 73% concerned about the security and privacy of data captured by their devices and a further 64% not trusting technology companies to keep their personal information safe.
Increasing familiarity and awareness of emerging technologies such as artificial intelligence, chat bots or in-home voice assistants, is being offset by the pervading concern that companies are capturing and holding data.
With 60% of Australians now aware of voice assistants and those knowing about services such as chatbots at 48%, optimism about the future of technology, its ability to solve some of the world's pressing issues and increase efficiency have been growing over the last 12 months as usage and understanding rises.
June
Aussies feeling the pinch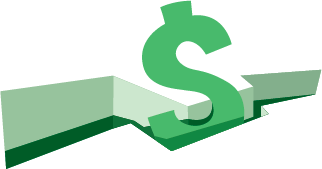 One third of Australians nominated the Cost of Living as the most important issue facing the nation in the June Ipsos Issues Monitor.
It was followed by Healthcare (30%), Housing (26%), Crime (24%) and The Economy (22%). Australians were more concerned about Cost of Living and Housing in June 2018 compared to the last federal election in July 2016.
While Australians told us that the Coalition and the ALP were equally capable of managing the nation's most important issue – Cost of Living, the Coalition was considered best placed to handle Crime and The Economy and the ALP most capable of managing Healthcare and Housing.
July
Drastic plastic & cyberbullying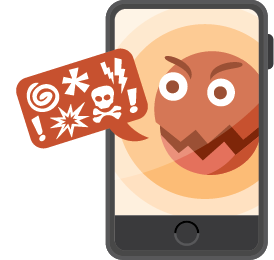 'Plogging', the act of jogging while picking up litter, is now an actual fitness activity. Yet when supermarkets banned single use plastic bags in July, many consumers were caught off guard, resulting in tears and tantrums in stores nationwide. If only more of us were willing to bring our own bag, stop buying fruit and veggies wrapped in plastic, refuse the straw, ditch disposable plates and cutlery or bring your own container to the food court instead. Expect to see more manufacturers and retailers bring out exciting, new product and packaging innovations.
Cyberbullying was a hot topic in August in New Zealand for all the wrong reasons. NZ ranked the third highest for incidences of cyberbullying out of 29 countries measured in the Ipsos Global Advisor. More than a quarter of New Zealand parents and caregivers say their child has experienced cyberbullying at some point, mainly from classmates.
August
Australia's new media giant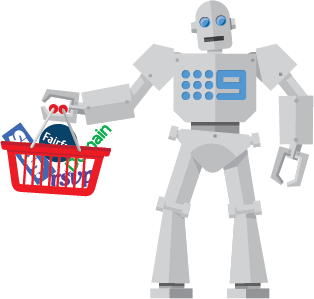 Nine and Fairfax took advantage of relaxed media laws which allowed one owner to control more than two out of three media platforms (newspapers, radio and TV). The merger resulted in a $4bn cross platform media company that will include Nine's free-to-air network, digital businesses Domain, 9Now and Stan, Macquarie Media and Fairfax's print and digital mastheads. The Sydney Morning Herald is Australia's highest-reaching masthead across all platforms with 4.6 million readers, according to emma data. It is expected the future strategy will leverage Nine, Fairfax and Domain across broadcast and digital platforms. Momentum for an integrated media currency measurement across all platforms is likely to grow as a consequence of the merger.
September
NZ warms to their PM, Australia changes theirs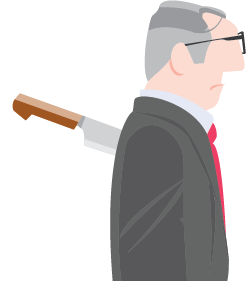 September marked the one-year election anniversary for Jacinda Ardern as New Zealand's Prime Minister and the world's youngest female head of government. It was also the 125th anniversary for women's right to vote in New Zealand.
New Zealanders are showing improved confidence in the Ardern-led Labour, NZ First, Greens Coalition, but not so for Australia. August saw Scott Morrison replace Malcolm Turnbull as Prime Minister, producing only a short term improvement in the Coalition's polling figures. It fuelled frustration at the regular changes in leadership, with 53% of Australian voters believing that their political parties are bad at providing capable politicians to run the country, and that political parties are bad at providing a stable Government (57%).
October
Integration on immigration positive, merger of NZME & Fairfax NZ less so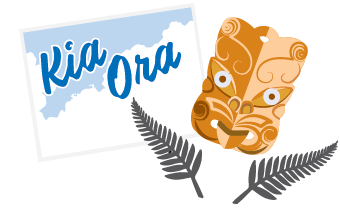 More than half of New Zealanders (56%) were confident that most refugees would successfully integrate into society and 55% thought that immigration made NZ a more interesting place to live.
Two years after announcing merger plans between NZME and Fairfax's NZ Media, the application was withdrawn after the media organisations failed to convince the NZ Commerce Commission that the merger would give them a better chance to successfully compete for advertising dollars from global digital media brands impacting the market. The companies fought two applications and High Court appeal hearings but abandoned a Supreme Court appeal.
November
The rise and rise of fake news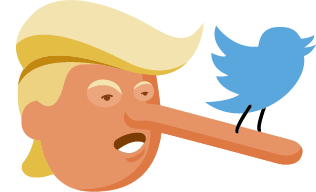 The term 'fake news' didn't exist a few years ago yet is now one of the most significant and unpredictable risks to corporate, political and individual reputations globally. However, as Ipsos' Global Advisor study showed, one in two Australians defined fake news as when information contained in communication is wrong, while two in five saw it as the tactic politicians use to discredit a story they don't like (aka the Trump phenomenon).
What is universal is that fake news, and the ability of a story, true or not, to gain traction and threaten trust and reputation, is the new normal. The basics of good crisis management still hold true when dealing with fake news, starting by proactively understanding your reputation before it's threatened.
December
What's ahead in 2019?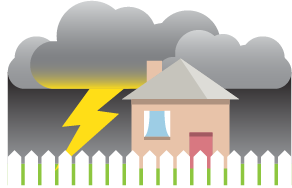 Continuing uncertainty – that's the theme for 2019. In Australia our political and commercial institutions are in a state of flux and disrepair, in stark contrast to those in New Zealand, and even new players in the global economy are succumbing to greater scrutiny over their business models, legitimacy and trustworthiness. Added to this, in Australia the underpinning of much of our wealth, the value of our homes, is in steep decline.
Federal politics will dominate the agenda in Australia in 2019, perhaps we should have one eye on our close neighbour New Zealand as they assert moderate, thoughtful, self-assurance around their place in the world.