Making the most of our regrets
What we can we learn from regrets? For the market researcher, regret is an important construct that can enhance our understanding of decision-making and consumer behaviour.
As part of our ongoing work to better understand consumer decision-making, Ipsos (along with our academic partners, including the LaPsydé laboratory in Paris University) have conducted new research into the concept of regret.
Regret an emotion that plays a critical part in how we adapt our decision-making, affecting whether it is more automatic or more deliberative in nature (see below).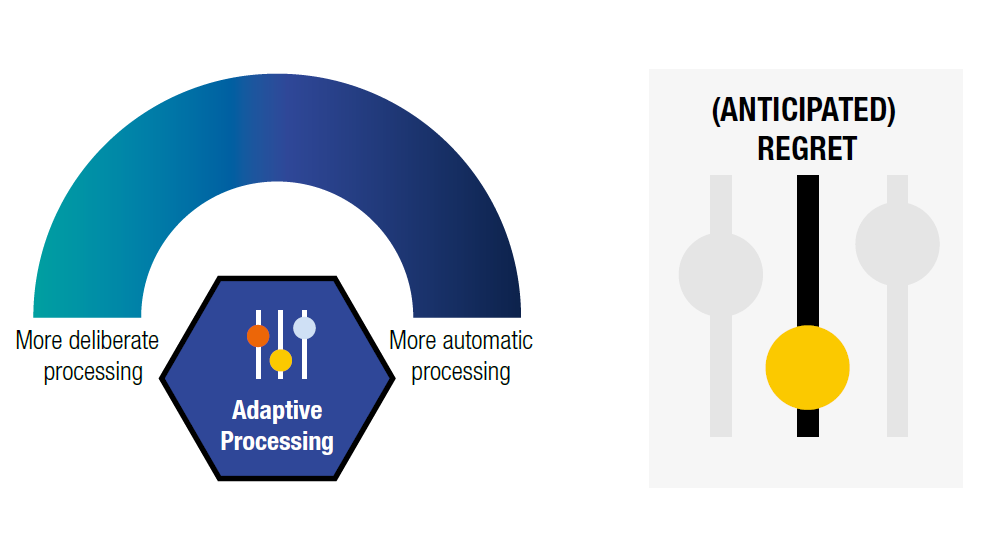 As a counterfactual emotion, regret allows us to reflect on what could have happened in contrast with the actual outcome. This kind of more deliberate thinking allows us to weigh up options and cope with conflicting preferences.
When we talk about regret, this does not just mean reflecting on the past. Anticipating the regret we might feel if something has undesired consequences can affect the decisions we make in the present moment.
Measuring levels of regret (or anticipated regret) in consumer surveys can help us look in more detail at behaviour shift, behaviour stickiness and behaviour intent in a range of scenarios. In this paper, we focus on shopping habits, the impact of advertising on brand choice and vaccination intent.
Key takeaways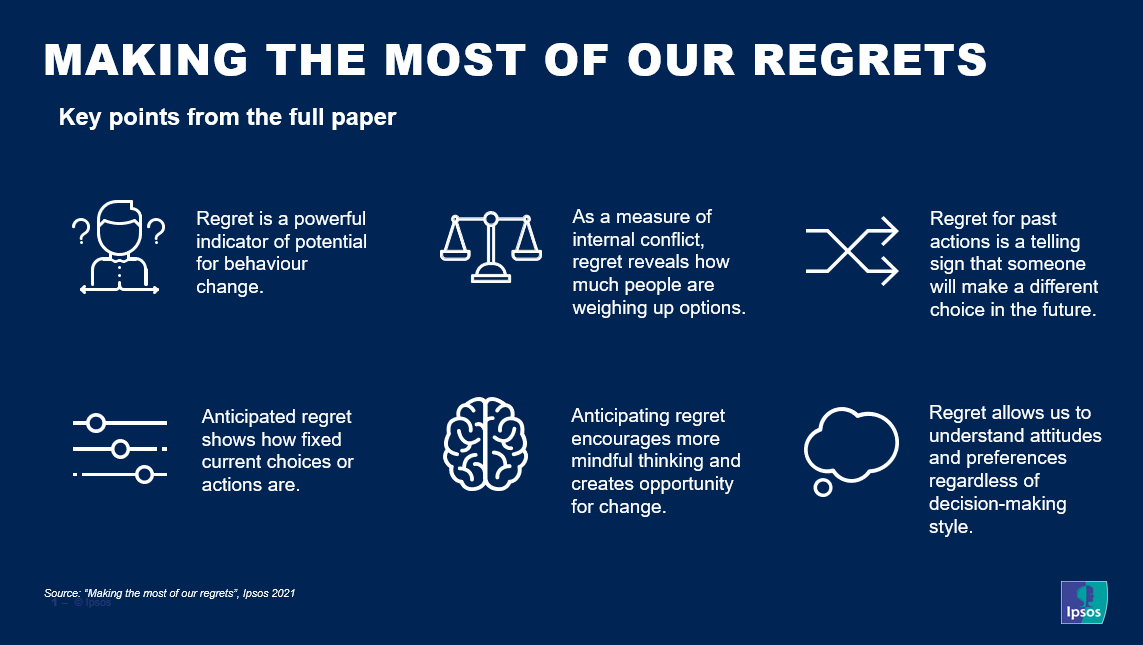 Read more in: Making the Most of our Regrets
Also see: Dancing with Duality: Achieving brand growth in a mindful and mindless world.
Download